With Soft-Spoken Style, Ben Carson Catches Donald Trump in Iowa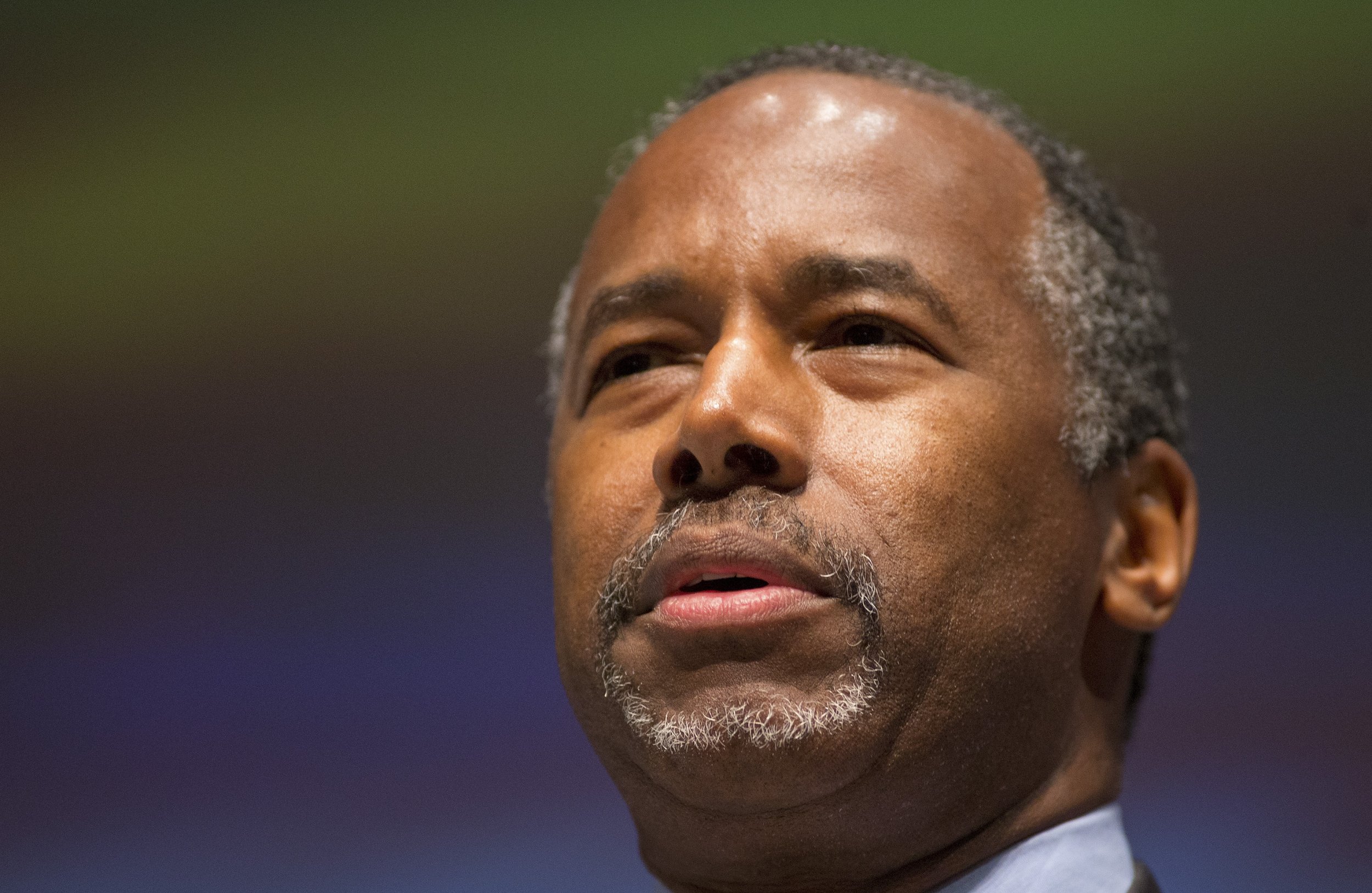 Soft-spoken retired neurosurgeon Dr. Ben Carson has spent the summer quietly mounting in the polls, passing Donald Trump in Iowa, one of the first four states to vote in the Republican primary contest.
Carson and Trump are tied with 23 percent, pollsters at Monmouth University said Monday. These results mark the first time Trump has not led outright in Iowa, New Hampshire, South Carolina or Nevada since July 26. These four presidential contests are often taken as a lodestar for the wider primary contest.
Carson and Trump could not be further apart in terms of personality. Carson, 63, is one of the nation's most accomplished neurosurgeons. He retired from Johns Hopkins University in 2013. Despite his rags-to-riches story, his landmark surgery to separate conjoined twins and his successful writing and speaking career, Carson is known for his quiet demeanor and humility. Trump, on the other hand, is well known for his bombast and braggadocio.
Carson has married only once, to Lacena Carson (née Rustin), an accomplished violinist, in 1975. The couple met at Yale and have three children. Trump is currently married to his third wife, Melania Knauss-Trump, who is 24 years his junior. She is a jewelry designer. Trump has five children, including one with his current wife. Carson, a Seventh-day Adventist, lives quietly in Silver Spring, Maryland—a far cry from Trump Tower in Manhattan. Trump has said his favorite book is the Bible but declines to cite any favorite passages.
Both Carson and Trump are finding support among a wide variety of Republican conservatives. For all of their differences, they have one thing in common: Neither has ever held or run for office. It's remarkable that two outsiders could be commanding a majority of Iowa voters, albeit in one poll, months before the Iowa caucuses this winter.