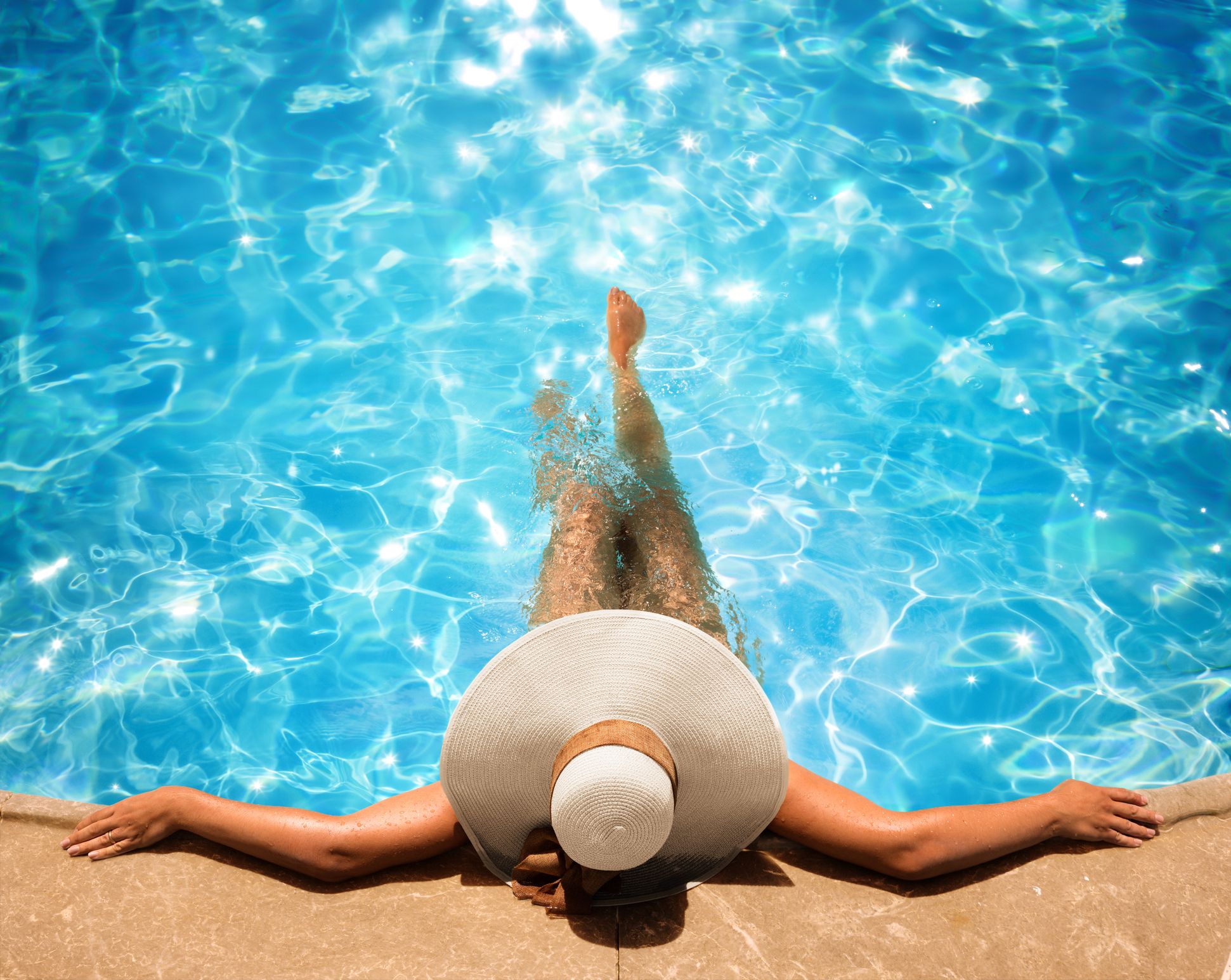 When famed boutique hotelier Jeff Klein opened the San Vicente Bungalows on the edge of West Hollywood this spring, it was a wake-up call to local competitors like The Petite Ermitage and, most especially, the Soho House, both located just a few blocks away.
Klein, who also owns the Sunset Tower Hotel in Los Angeles and the City Club Hotel in New York, had magically transformed a former low-rent hideaway into a glamorous, exclusive club that can't be seen from the street. Suddenly, the rich, famous and powerful of L.A. were all conniving to get their hands on San Vicente's extremely limited supply of memberships.
Private clubs are nothing new—their roots trace back centuries. But in the last 15 years, in a rush to scale up and make big money, many membership-based clubs that started out small and exclusive have become overrun with the hoi polloi.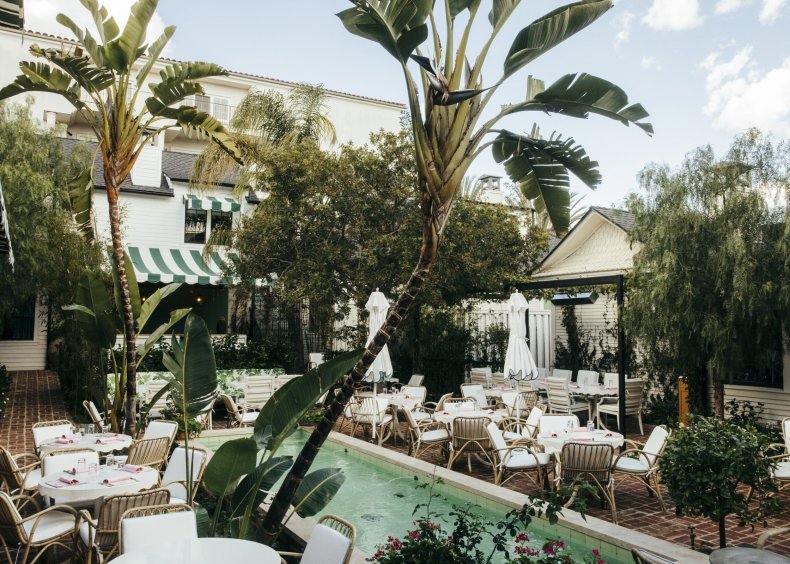 Founded in London in 1995, Soho House brought the concept of a multi-house, members-only club to the U.S. in June 2003, opening its first location in New York's Meatpacking district. There are now three Soho Houses in the city, plus two in L.A. and ones in both Miami and Chicago.
Initially the crème de la crème of New York society fought to pay anywhere between $750 and $1,200 a year for membership, which would grant them access to Soho Houses in England, (and eventually) Turkey, Germany, India and beyond. But in the ensuing years, its popularity has proven to be its Achilles' heel.
Some time around 2008, after it became known as the place "where bankers hang out," Soho House culled its membership. The move helped to a degree, but with an estimated 70,000 members globally, it's never really regained it elite sheen—or sense of privacy (with the exception of Soho House Malibu, which current members must apply to separately).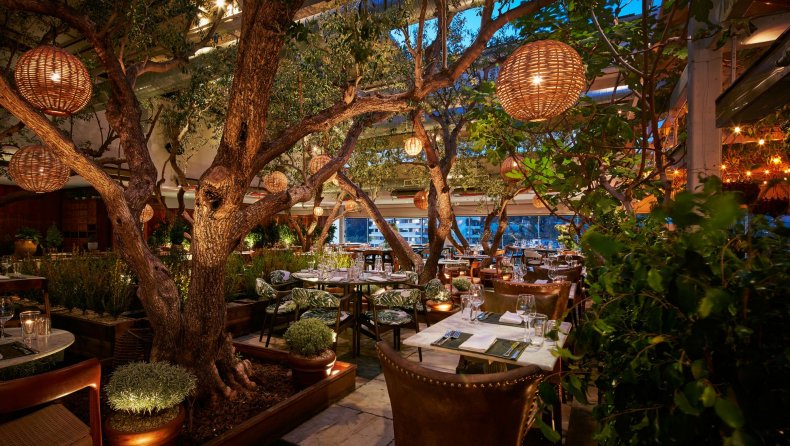 Enter Klein, who went back to basics with the uber-private concept with San Vicente Bungalows. He's refused to comment on who is a member, but a recent New York Times article spotted Armie Hammer, John Mayer, Lorne Michaels and Tracey Ellis Ross eating at the restaurant, lounging by the pool or hanging out in one of the eight bungalows.
All members must abide by a strict no-photos policy (stickers are placed over everyone's phones when they arrive) and bad behavior is not tolerated. According to the Times, one actress was banned after throwing a drunken tantrum.
"We offer an elevated experience with superior design, superior food and drink and superior service that you can't find in a hotel restaurant open to the public." Klein tells Newsweek. "Here, the bartender will remember your favorite drink and just how you like it so the drink arrives before you sit at the bar, and you will be surrounded by interesting and diverse crew of other members."
This type of high-end privacy has attracted members rumored to be among the top power brokers in Hollywood and Silicon Valley—those willing to pay $4,200 a year in fees ($1,800 for members under 35)—and thousands more begging to get in. "We have 900 members and over 7,000 applications," Klein says.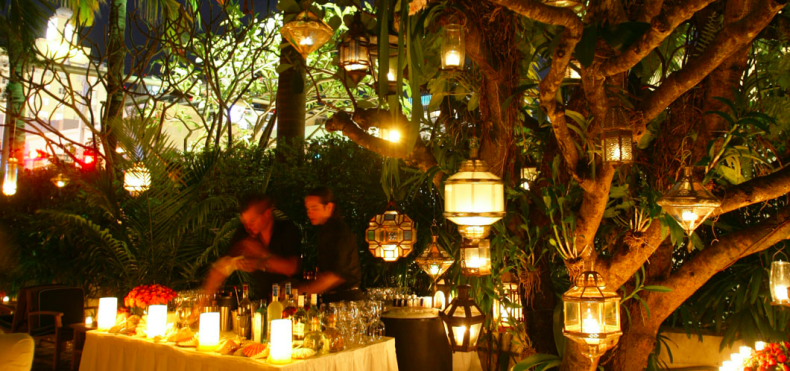 On the other side of the country, strict rules of privacy and exclusivity have kept Miky Grendene in business for 18 years.
Miky and his wife, Leticia Grendene, founded the original Casa Tua Miami 18 years ago in an historic Spanish-style mansion off Miami Beach. Anonymously set behind vine-covered walls, it offers a respite from the hectic Miami Beach scene—a grown-up hangout where people like Owen Wilson, Jennifer Aniston and Kate Hudson let their hair down. And where, during Art Basel, million-dollar deals are made over pasta at the club's restaurant.
Over the years, Casa Tua's karaoke nights have become legendary: On any given night an anonymous member told us, "you can find anyone from Serena Williams to Caroline Vreeland upstairs singing and dancing."
"Our vision to create a private club was essentially born from necessity," Miky Grendene told Newsweek. "Originally, the upstairs lounge was open to all guests. It was so successful, and the demand for access was so high, the private element came naturally. We needed to find a better way to determine who had access, so we curated a group of likeminded individuals with similar interests and passions. We felt we could better know and serve our clients by making it exclusive. It gave us the ability to provide members with an incredible customized experience, tailored to their personal preferences in an intimate venue that feels like home."
And it is homey: The four guest rooms were designed by Leticia to mimic the couple's own house, the club room feels like a grand living room and the dining room, while able to accommodate large groups, has a cozy feel—as if you were sitting down to dinner at a posh relative's home.
Both Klein and Grendene have strict rules on how to get in—applicants must be nominated by a gaggle of other members, and then are voted on by a committee and the owners.
They also vett who may come as a guest.
"Each member is allocated a total of three guests, as we value our members' privacy above all else," Grendene explains. "We ask our members to respect each other, our guests and staff."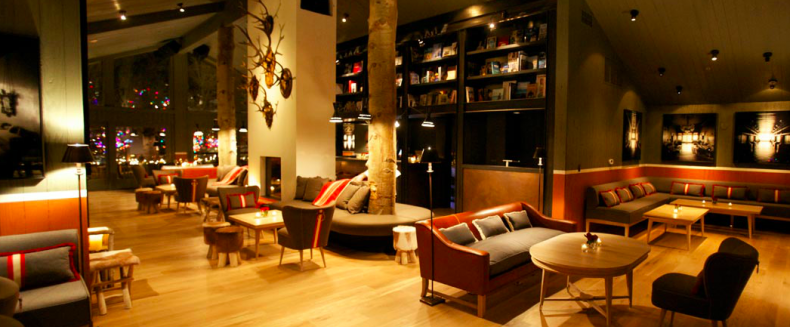 Grendene, who expanded Casa Tua to Aspen in 2010 and opened a restaurant, the Casa Tua Cucina at Saks Brickell City Centre in Miami in 2017, has kept a tight rein on memberships.
"As the trend of private clubs grew, we were conscious about always keeping Casa Tua very exclusive," he says. "We made the strategic decision to limit access to a network of unique individuals that we can take great care of, instead of focusing on growing the membership numbers. We are committed to raising awareness for social and global issues through our programming and contributing to the world around us… We're currently embarking on a global expansion and are looking at a variety of world class cities next. This will allow us to bring individuals from around the world together."
Klein and Grendene are not alone: A new cadre of smaller, exclusive clubs are popping up all over the country to cater to a like-minded clientele. But where San Vicente Bungalows and Casa Tua cultivate privacy, others are catering to hobbies and culture. In Miami, The Faena Hotel launched the Faena Rose, "an exclusive art and culture-based private members club founded on the principles of community, cultural enrichment, patronage, and VIP access," according to the club's website.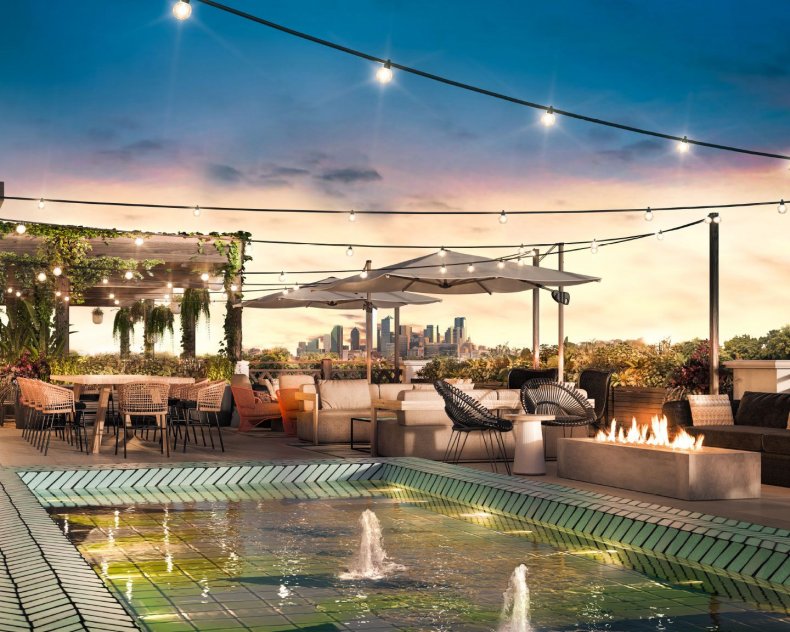 In Dallas, Brady and Megan Wood partnered with former Rosewood Hotels CEO John Scott and his wife, Deborah, to open The Park House. And in Chicago the University and Union League Clubs reign supreme.
This summer in New York, a trio of friends—Rebecca Parekh, Kane Sarhan and Sarrah Hallock are opening The Well, a "multi-faceted wellness platform which holistically brings together the best of Eastern and Western Medicines and practices." The venue, located in Union Square, includes a restaurant, gym and a spa with reiki treatments, among other accoutrements. Meanwhile, Mark Somen, a former general manager at Soho House New York, has opened the Conduit—a private club centered around social change—in London's tony Mayfair area. "We've created a wonderful community of humans, passionate about positive social change, as well as something that also has a deep social mission," says Somen, who is planning to open a New York club with the next year.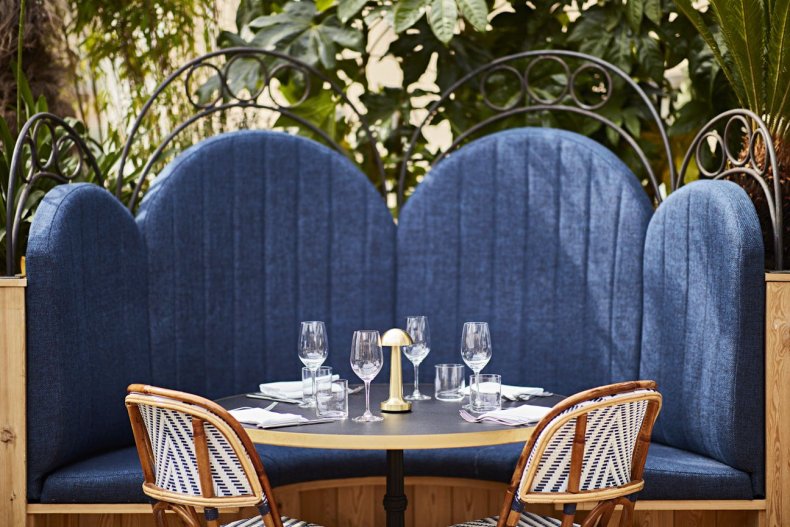 According to Klein, we haven't even come close to the saturation point.
"Private clubs are playing a more and more important role in our lives—I predict we will see many more of them in the next five years, as we have become so 'connected' through the internet and social media, that we are actually disconnected. Liking someone's photo of an experience, whether it be their avocado toast or trip to South Africa, is not the same as sitting down with them in person and discussing the experience and their life. We need human interaction and the Internet and social media really prevent true interaction. Clubs provide a community for people—that is extremely powerful in today's day and age."