The Secret Soho Restaurant Dedicated to Oenophiles
A new restaurant on a quiet corner in Soho, will convince you that wine can be fun again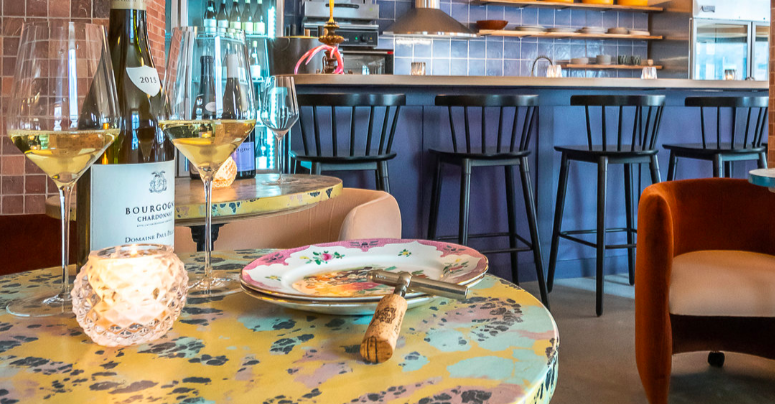 Remember when wine was fun? When you could enjoy a glass with friends and not feel like you had to know every detail of what was in your glass?
To be sure, there are moments when wine demands attention and focus—opening up classic bottles from fabled producers can feel like a sacred experience for some. But for most of us, wine is drunk while winding down, catching up with friends, or toasting special occasions. In essence, wine should be fun.
A few visits to Niche Niche, a new restaurant on a quiet corner in Soho, will convince you that wine can be fun again, and you'll wonder who decided it needed to be taken so seriously all the time.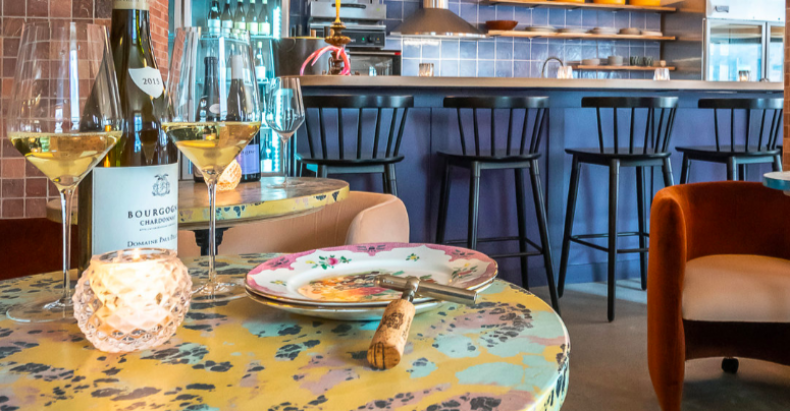 Stepping inside feels like you've just entered someone's living room, and that's the point. Owner Ariel Arce's goal is to create a big dinner party every night, one where her guests can settle in, relax and enjoy the experience. The two nightly seatings begin with mingling over the first pour of wine—super fancy Zalto glassware graces the hands of your fellow cognoscenti. Vintage Persian rugs cover every floor surface, cozy banquettes round the walls, and mismatched china preps twenty-five seats for a family style dinner.
And at this point it might be any other downtown scene, but Niche Nichehas something special up its sleeve: each evening's wines are curated by rotating wine professionals—Tuesday could be a vigneron from Champagne (Arce knows a few—she owns Air's Champagne Bar up the street) while Wednesday's host is a local importer of fine Italian wine.
Winemakers, importers, sommeliers, and journalists are lining up (and booked out through June) to lead customers and friends through their vision of that dinner party, complete with those wines they want to drink the most. (And lest you think the night could become a little sales pitchy, hosts are mandated to support wines outside of their immediate business).
So Niche Niche is where you go in New York City to experience a dinner party through the lens of wine people—who are generally agreed to be some of the most fun people on the planet – but the bottles poured aren't necessarily in the cool kid crowd. They can be anything from anywhere, as long as they meet Arce's central theme—that wine should be freaking fun.
If you want to get serious about what's in the glass, you're more than welcome, but don't expect a crowd of wine snobs. Without a doubt, the vibe screams for you to get down and have a good time.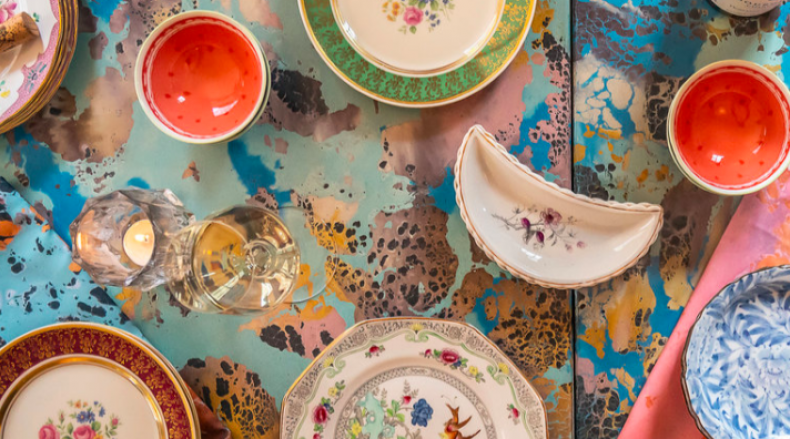 After 10:00, the kitchen opens for a la carte service and so does the wine service. Whites and bubbles glitter and call to you from inside glass door fridges on either end of the open kitchen. And if it's a red that beckons, the downstairs cellar is a vault of a room lined with a vast selection of bottles. They've even set up with a few chairs and tables, should you want to post up for the night.
Niche Niche is in a cavernous building on King St and MacDougal that was long run down—the neighborhood rumor mill swears it was a mob building back in the day. There are plans to make good use of the extensive cellar network inside the space, including a future music venue and cocktail bar.
So grab a few down-to-hang friends who want to learn and appreciate a storied space in New York's the underground wine scene. Prepare to have fun, prepare to dance a little, and definitely book at least six weeks in advance.