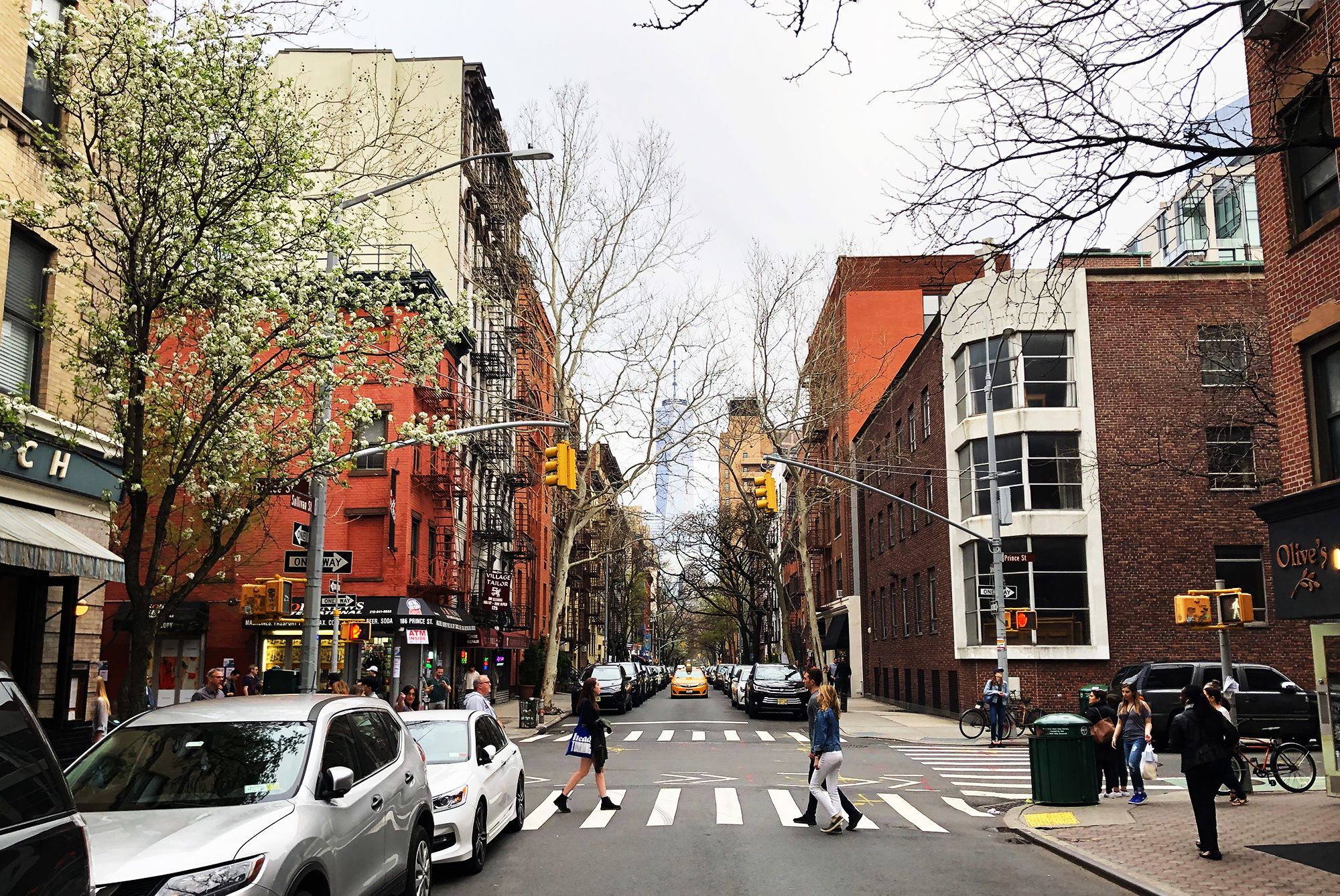 With much of Manhattan overrun with Mcdonald's and Chase Banks, it's refreshing to stroll through a quaint New York neighborhood on a Saturday afternoon. That's the appeal of SoHo Village, a downtown neighborhood that recently received historic status.
The three-block neighborhood, which encompasses MacDougal, Sullivan, and Thompson Streets between Sixth Avenue and West Broadway, boasts several historic buildings, as well as unique restaurants, shops and green spaces that give it a sense of intimacy often lost in the Big Apple. You'll find the flagship Blue Ribbon Sushi, but also the Japanese grocer Sunrise Mart and Our Lady of Pompeii Church.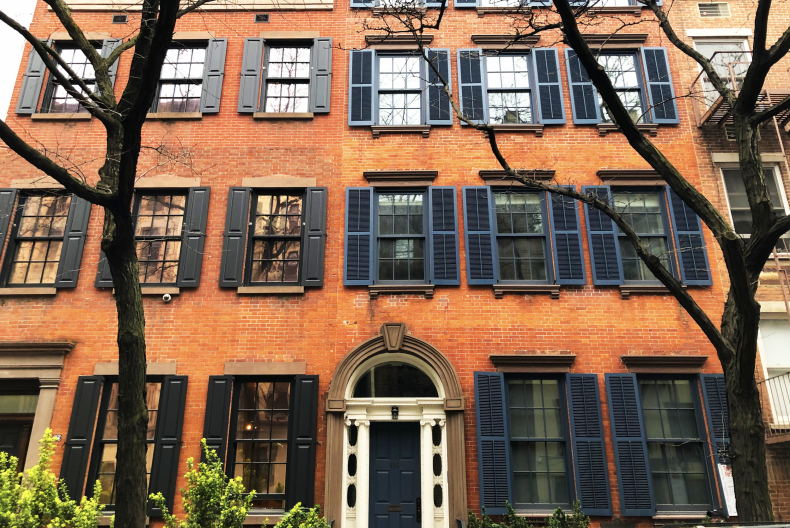 "It's a far cry from the homogenized luxury mall that is the rest of SoHo," says Stacia Valle-Canon, owner of local boutique Canon NYC and interim vice president of the Sullivan Thompson Historic Village Association. "There's a butcher, a park, a couple of bakeries... The vast majority of the businesses in the neighborhood are small, mom-and-pop businesses, housed in historically preserved buildings."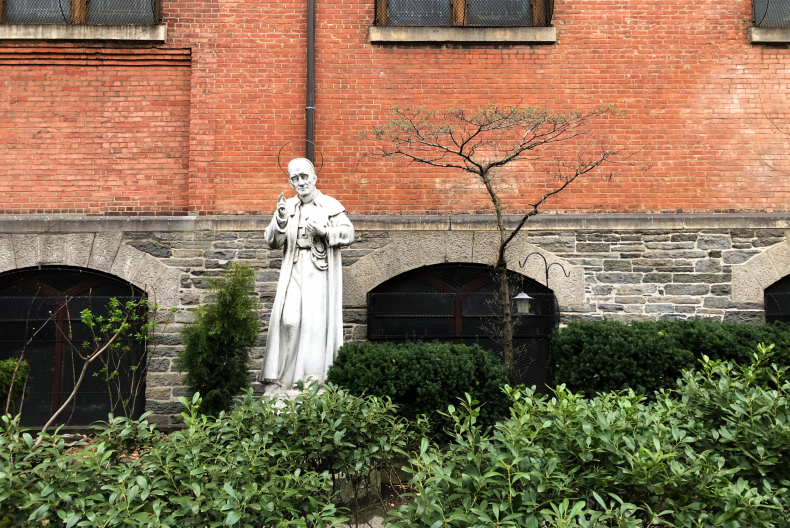 "I would say that we are one of the last true, holistic neighborhoods," observed Linda Pagan, president of the Sullivan Thompson Historic Village Association and owner of The Hat Shop. "It's a place where you get your shoes shined, you can get your hair done, you can get a facial, you can go for a swim in the pool with your kids, you can get a handmade hat. You can even go pray to Saint Anthony and say, 'Please help me find my lost keys!'"
The designation of SoHo Village as a historic district was the culmination of a 15-year campaign by the Greenwich Village Society for Historic Preservation (GVSHP), which works to preserve the cultural and architectural heritage of many downtown neighborhoods. Neighbors grew concerned when Jared Kushner snatched up properties in the area in 2012.
"He isn't exactly known for his sense of preservation," quips Valle-Canon.
Part of Manhattan's storied South Village, SoHo Village boasted jazz clubs, speakeasies, coffeehouses and other bohemian institutions. It also housed generations of working-class Italian immigrants in tenement buildings.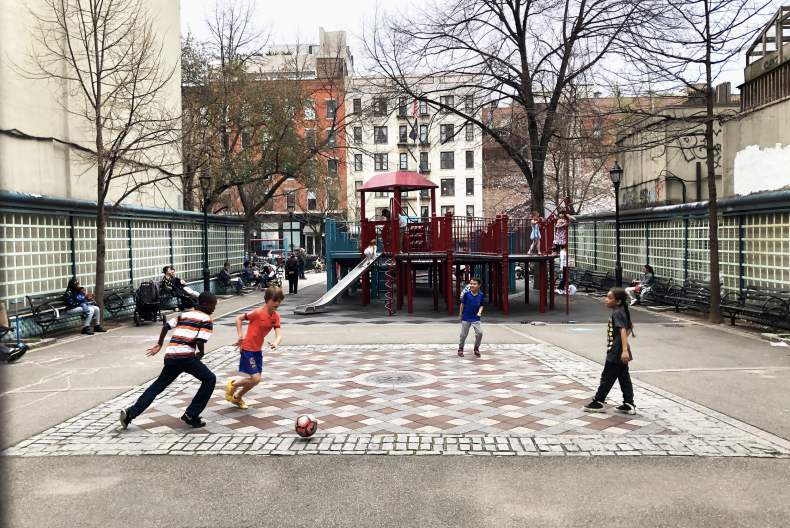 "I'm contacting all the old Italian-Americans in the neighborhood to see if we could show their Super 8 home movies of when they were young people in the '50s and '60s," Pagan says. The association is also planning an outdoor film fesitval in Vesuvio Playground, a small park between Thompson and Spring Streets, where they'll show movies filmed in the area.
The goal is to draw people to the area, but also maintain a sense of community for those already there. Other efforts include installing old fashioned Christmas lights and organizing art walks with downtown artists like Phoebe New York.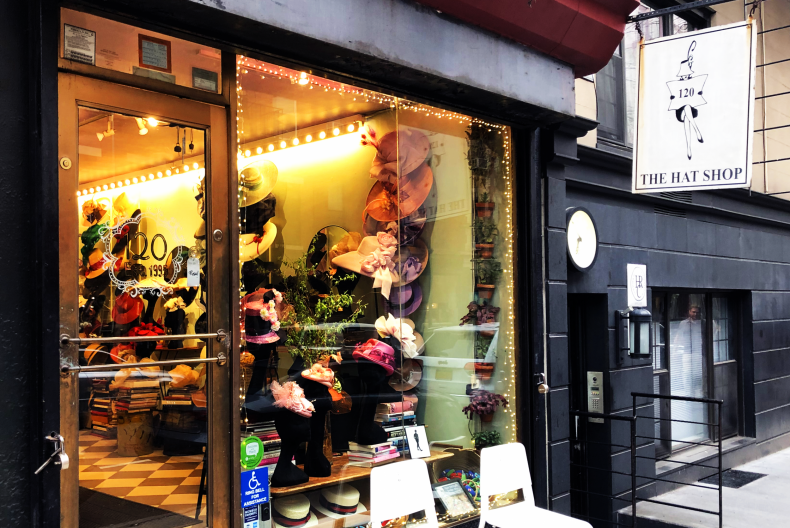 The historical designation, signaled by newly installed markers signifies a victory for small neighborhood values. "Be involved if you care about your neighborhood," Valle-Canon advises. "It's New York City--things are always changing in the name of progress and development."