Solange Tweets-and-Deletes Criticism of Grammys Diversity After Beyoncé Loses Out on Best Album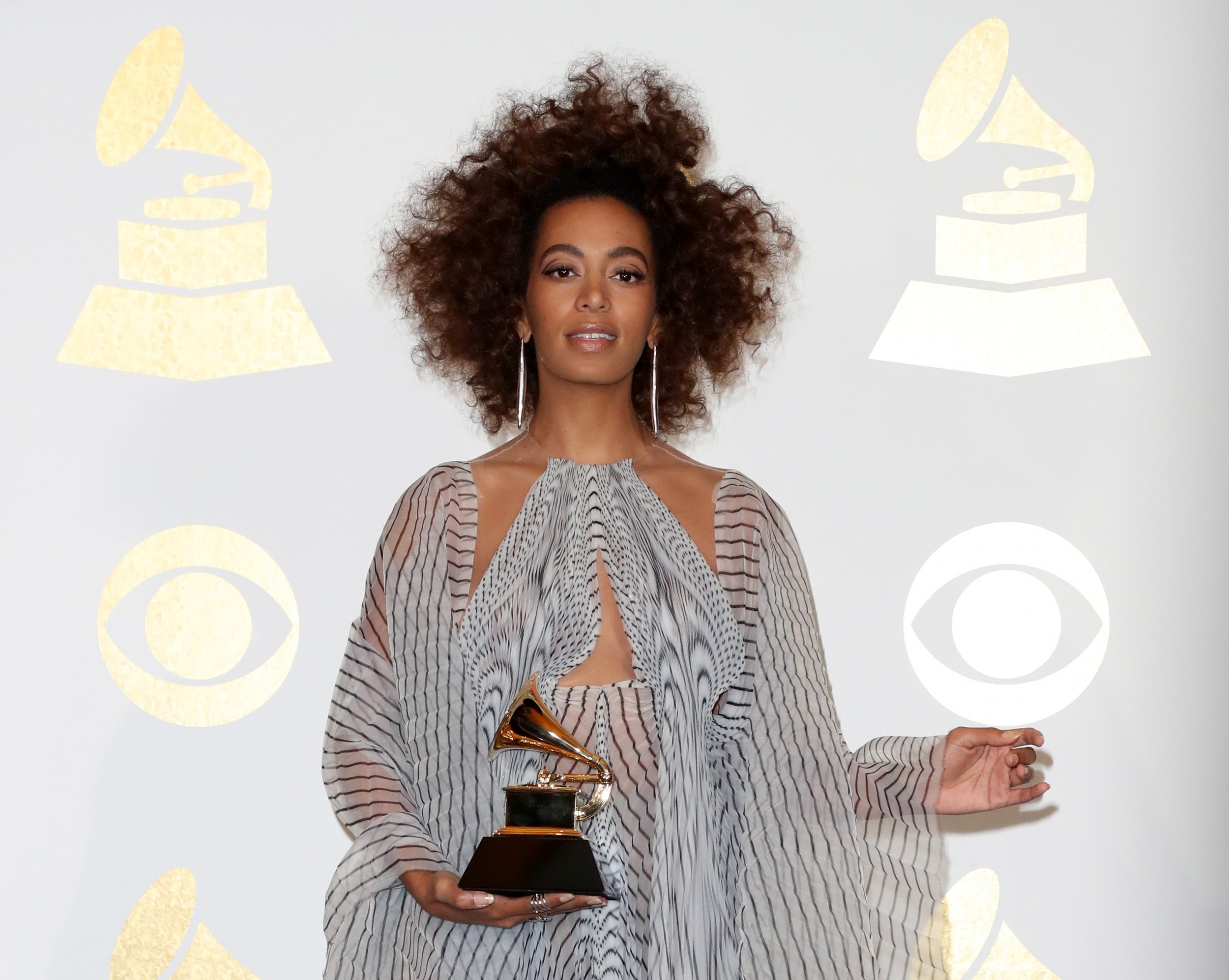 The Grammy Awards backlash continues to brew after Beyoncé lost out on the album of the year prize Sunday.
After Adele, who did win the award for her multi-platinum-selling 25, said Queen Bey should have won in her acceptance speech, another artist has also weighed in: the singer's little sister Solange.
In a series of tweets posted Monday, but since deleted, Solange alluded to the Recording Academy's lack of recognition for black artists.
"There have only been two black winners in the last 20 years for album of the year," Solange wrote. "There have been over 200 black artist who have performed."
She added: "Create your own committees, build your own institutions, give your friends awards, award yourself, and be the gold you wanna hold my g's."
Solange also nodded to singer Frank Ocean's timely Tumblr post Saturday in which he criticized Grammy voters for "cultural bias," taking issue with Taylor Swift's 1989 winning album of the year in 2016 over Kendrick Lamar's To Pimp a Butterfly. (Ocean opted not to submit his latest album, Blonde, for consideration this year.)
The younger Knowles sister posted a link to Ocean's post and wrote: "wuddup frank."
Fans of Beyoncé have been vocal about the Grammys not recognizing Lemonade, the star's sixth studio album released last April, which was critically lauded and became a cultural touchstone of 2016. It is the second time she has missed out on winning album of the year after her self-titled 2013 album lost to Beck's Morning Phase in 2015.
Beyoncé won two awards out of nine nominations: best urban contemporary album for Lemonade and best music video for "Formation."
Solange won her first-ever Grammy Sunday, too, taking home best R&B performance for "Cranes in the Sky," lifted from her own acclaimed album, A Seat at the Table.