Solar Eclipse 2017 Weather: Will Cloud Cover Obscure Views of First U.S. Total Eclipse in 38 Years?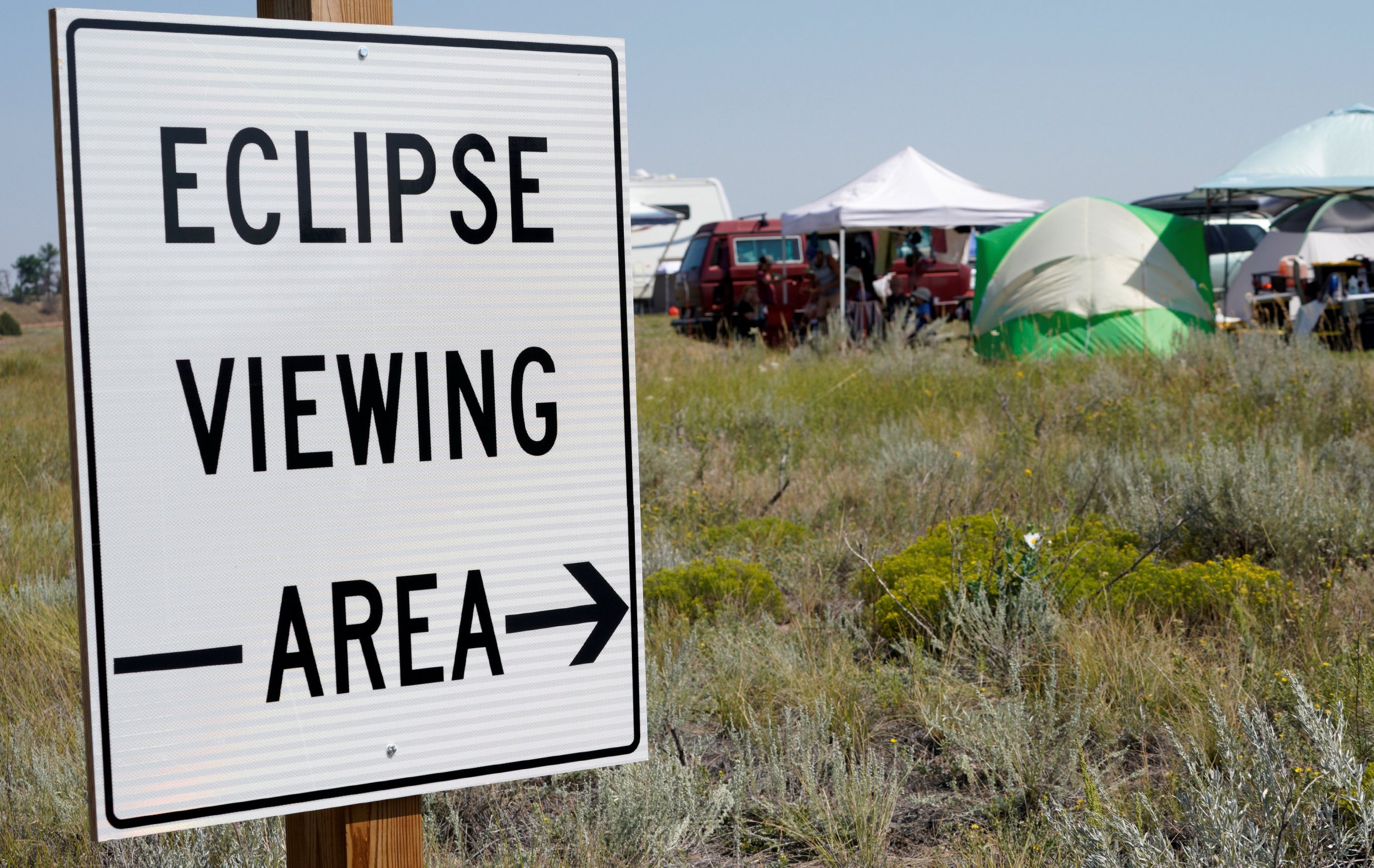 Millions of Americans across the country will head outside Monday and look to the sky for a once-in-a-generation glimpse of a total solar eclipse. For many, though, cloud cover threatens to ruin perfect views of the moon crossing completely in front of the sun.
Related: What time does the solar eclipse 2017 start in my state?
The full eclipse will cut a 70-mile path across the country from coast to coast, beginning in the middle of the morning in the Pacific Northwest and departing the United States through Charleston, South Carolina, around 4 p.m. EDT. For some, the view will be better than for others.
"In the summertime, there is always the risk of a patch of clouds or a pop-up thunderstorm spoiling the view of the sky," AccuWeather Senior Meteorologist Alex Sosnowski said.
If you're in the Northwest, you're in luck, with the skies set to be free of cloud when the total eclipse begins on the Oregon coast at just after 10 a.m. PDT, according to the Weather Channel. Things are a little more suspect as the eclipse moves toward the East Coast, passing through Nebraska, northern Kansas and Missouri before finally hitting the coastal Carolinas. Those wishing to take in the eclipse may also have to accept getting a little wet.
"In that area, there may be more in the way of cloud cover over into the coastal Carolinas, again it's going to be kind of scattered type of thunderstorm situation," Frank Giannasca, senior meteorologist at the Weather Channel, told NBC News Sunday.
The worst weather is expected in the Midwest and central plains. Scattered storms could strike areas of Missouri and Kansas in the path of the total eclipse. But it may not all be doom and gloom for those with their glasses at the ready, hoping to catch the first total solar eclipse in the U.S. in nearly 40 years.
"The toughest thing is at this time of the year, you tend to have a lot of convective weather—which means storms that pop up here and there, so it does necessarily cover the sky completely, it's sort of scattered about," Giannasca added.
While the total solar eclipse won't be visible to everyone, the entire country will be able to take in at least a partial eclipse. Much of the West Coast looks set for clear skies, while the Northeast will enjoy some of the best weather.