Can't Get Solar Eclipse Glasses? How to Make a DIY Viewer That Will Protect Your Eyes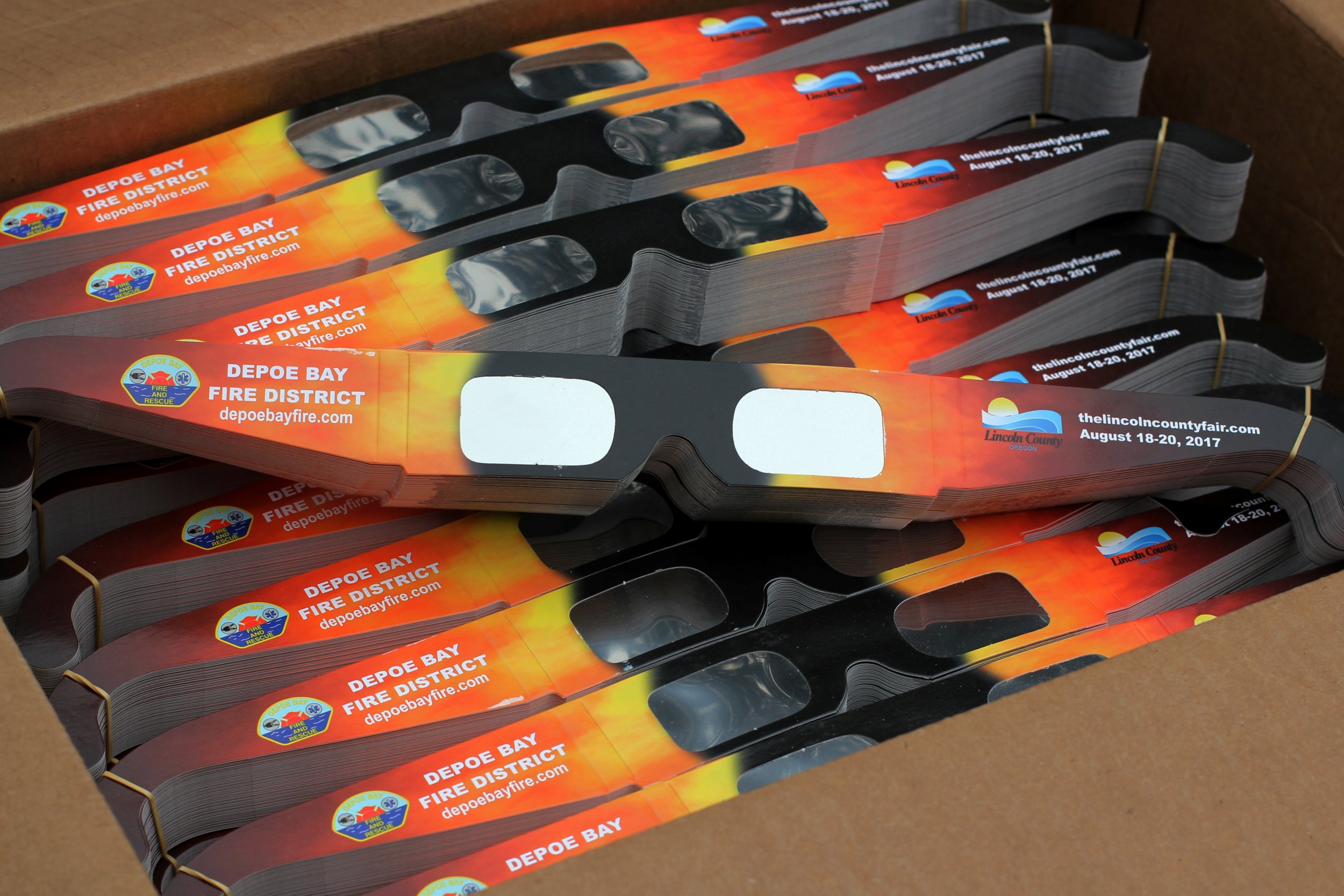 Are you ready for next week's solar eclipse? If you don't have viewing equipment yet, you might not be.
The total solar eclipse taking place Monday will undoubtedly be cool—it's the first one to cross the nation in 99 years—but it will also be dangerous. Except during the brief period where the sun is completely covered by the moon, looking directly at the eclipse isn't safe for the naked eye, according to NASA. Staring straight at the phenomenon could burn your retinas.
To protect yourself, you can purchase solar eclipse glasses that come with a filter. The American Astronomical Society has a list on its website of reputable brands you can choose from, including American Paper Optics, DayStar, Rainbow Symphony and Thousand Oaks Optical, that sell glasses compliant with ISO 12312-2 standards. But they're in such high demand you might want to take matters into your own hands.
NASA warns that homemade filters aren't safe, though there's an alternative: a solar eclipse viewer. Depending on how involved you want to get, here's how you can make your own.
Easy
You can use tree shadows to see the eclipse without hurting your eyes. Seriously—just "find a nice leafy tree and look under it during the partial phases of the eclipse," Rick Fienberg, press officer of the American Astronomical Society, told AccuWeather. The spaces between the leaves will do all the work for you.
Medium
If you actually want to put something together for Monday, create a pinhole viewer. As National Geographic explains, all you need is two thin sheets of white cardboard. Use a tack to punch a tiny hole in one piece.
When you're outside during the eclipse, stand with your back to the sun. Hold the cardboard sheet with the hole above the other, and you should be able to see an inverted version of the sun.
Advanced
Want to take it to the next level? Using instructions from Boys' Life, get a shoebox and cut a 1-square-inch hole in the bottom-right corner of one end. Fasten aluminum foil over it. Use a tack to make a hole in the middle. Inside the box, tape a square of white paper right across from it. (Confused? See a diagram below.)
Then, in the corner closest to the paper, cut another 1-square-inch hole. Put the top on the shoebox and head outside during the eclipse. Put your back to the sun and peer in through the non-foil-covered hole at the piece of paper. Voilà.