Want to See the Solar Eclipse From Indoors? Live Stream It From the Safety of Your Couch or Desk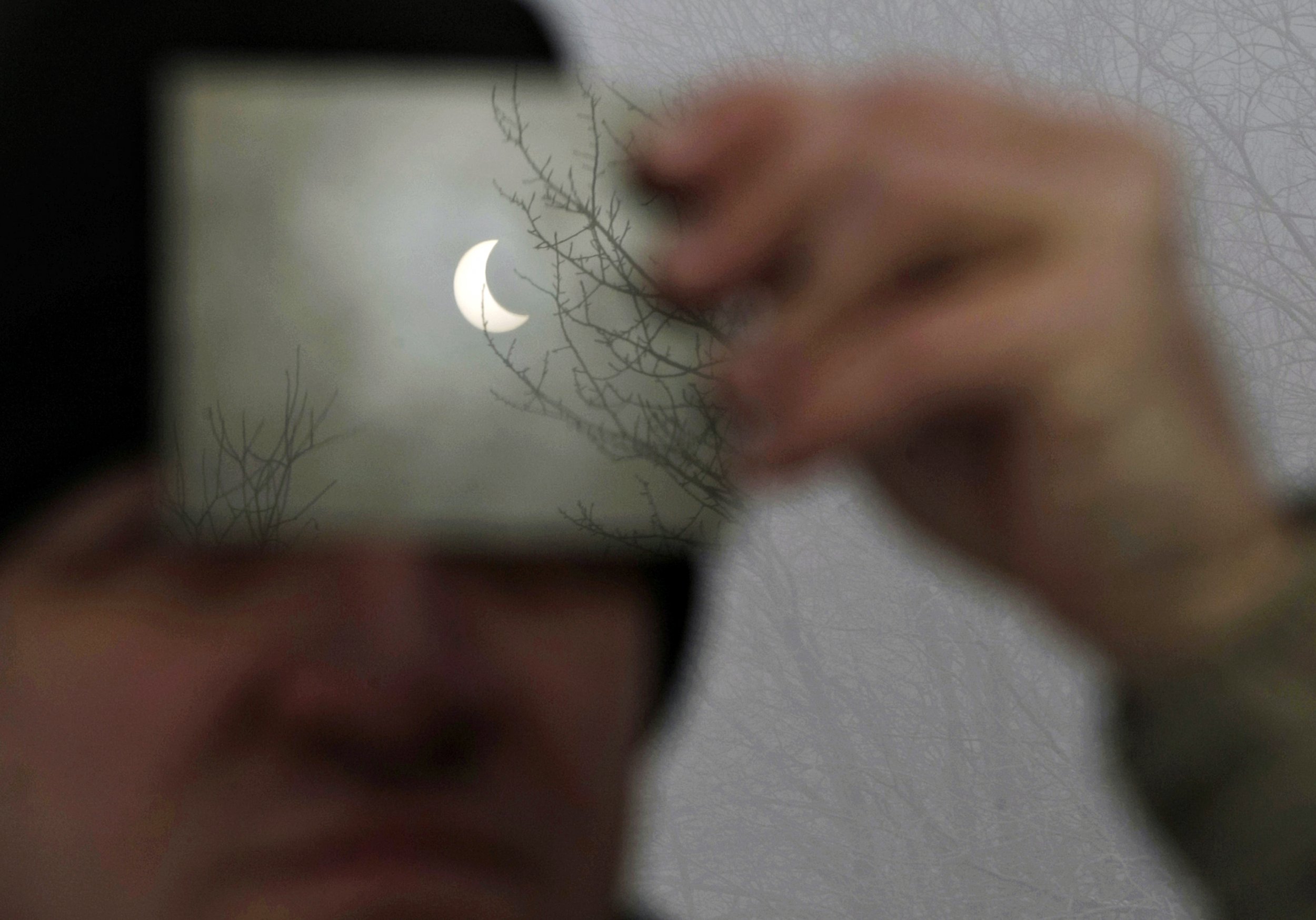 Space fans across the U.S. are doing it big for the solar eclipse coming Monday. They're flying and driving to certain locations along the path of totality, where people will have the best view of moon covering the sun. They're reserving hotel rooms that cost eight times more than they normally do. They're buying eclipse glasses, intended to protect your eyes from sun damage, by the thousands.
In short: They're doing a lot of work in order to experience the first total solar eclipse to span the nation in about a century. But you don't have to.
This is America, land of Uber and Netflix and Seamless, the last of which I just ordered. You can track the solar eclipse from the safety of your own home (or desk at work) without stepping foot outside and risking your eyes.
Here's how.
You can live stream the solar eclipse on a variety of sites.
NASA is putting its broadcast on Facebook and Ustream and other platforms, but the easiest way to tune in is just to look below. We've embedded the YouTube video, which will include footage from 57 balloons in 12 locations, below.
You can track the #eclipse and #eclipse2017 hashtags on Twitter.
People from around the world will be eager to share their photos and experiences on social media. If you're interested in learning what they're seeing, just start scrolling. Bonus: You'll also get to see some sweet emojis.
And finally, you can read all about it.
Dozens of publications will run live blogs featuring input from astronomers and pictures from readers. Check out the Oregonian, for example, which is already posting updates every few minutes. Or download an app like Eclipse Safari, which Space.com says will show you an interactive simulated view of the sky without making you get up from the couch. Success.
Double success, my Seamless order just arrived.