The Solar Eclipse From Space: Astronauts Ready to Photograph 'Different' View From ISS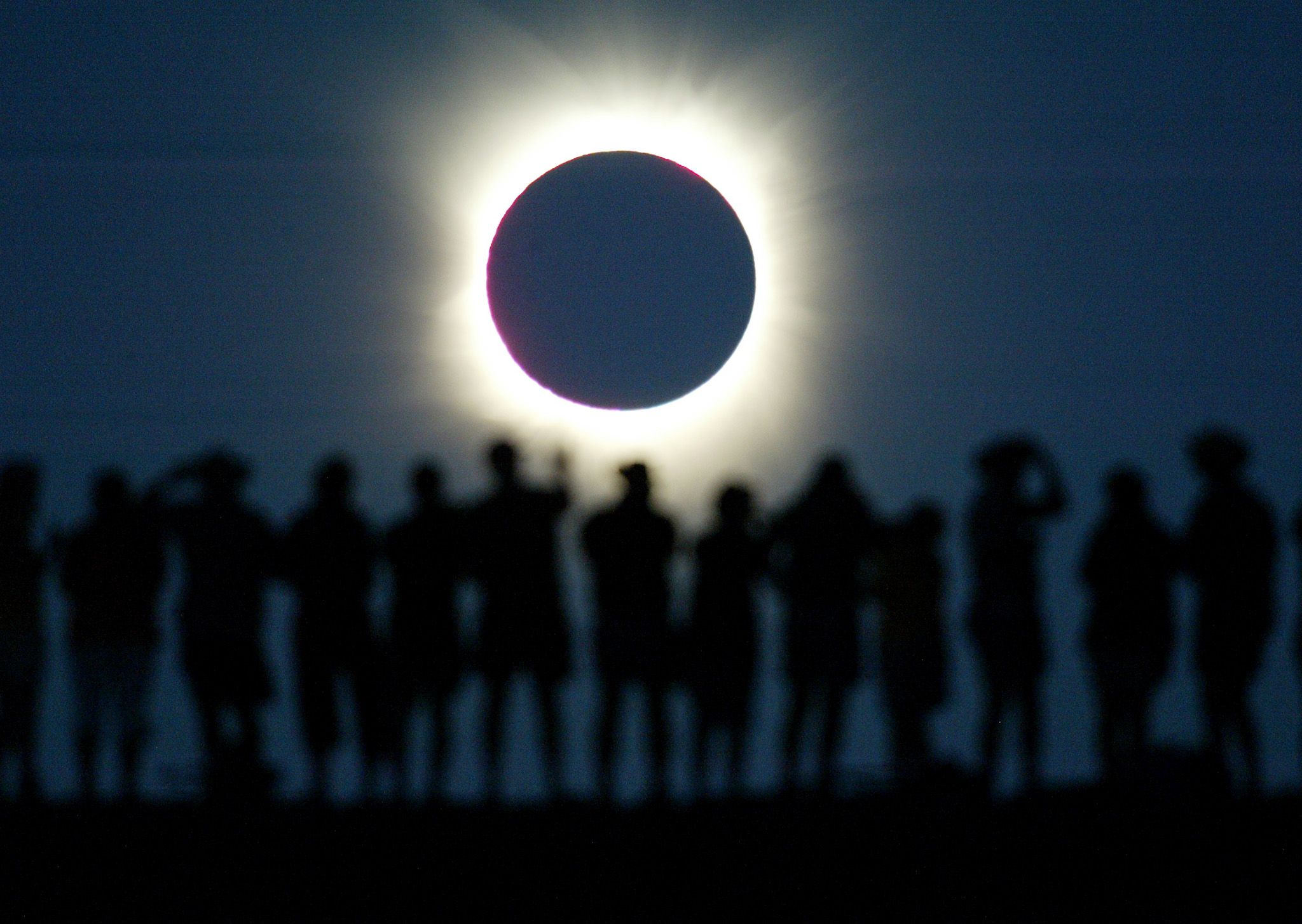 The world can't stop talking about Monday's total solar eclipse, and astronauts are no exception. People on the International Space Station (ISS) will see the eclipse as well—three times, according to NASA's predictions.
"Over three different passes, we'll get to see the solar eclipse looking up from the station on the first one," astronaut Randy Bresnik told Space.com recently. "The next pass, when we come over the United States, we'll actually be able to see the solar eclipse as it transits across the continental U.S. And then, on the third pass…we'll actually be able to look up and see about an 85 percent occlusion of the sun."
Related: Everything to know about the 2017 solar eclipse
Six people were on the ISS Monday, when the moon was expected to move in front of the sun and cast a shadow on Earth. How much of the sun is covered depends on where you are in the country, but the total eclipse may actually be more impressive from the ground. The ISS won't see a total eclipse from orbit, according to NASA.
But they will be taking photos and sharing them on social media, as Bresnik told CBS News.
Previous astronauts have done the same in order to capture their unique perspective. In 2015, the European Space Agency's Samantha Cristoforetti tweeted pictures and said, "Could it go any better?" Leroy Chiao, a NASA astronaut until 2005, wrote on Space.com that "it was different to observe the eclipse from above.... It took the form of a large dark spot on the clouds of the Earth that grew lighter toward the edge."
The first astronauts to ever catch an eclipse on camera were Jim Lovell and Buzz Aldrin, who were on the Gemini 12 mission on November 11, 1966. In 1969, Apollo 12 crewmember Alan Bean saw another eclipse, which he later described as "a marvelous sight never before seen by any humans."
Check the ISS's Twitter account for updates Monday.