Solar Impulse: How The Pilots Who Made History Achieved the 'Impossible'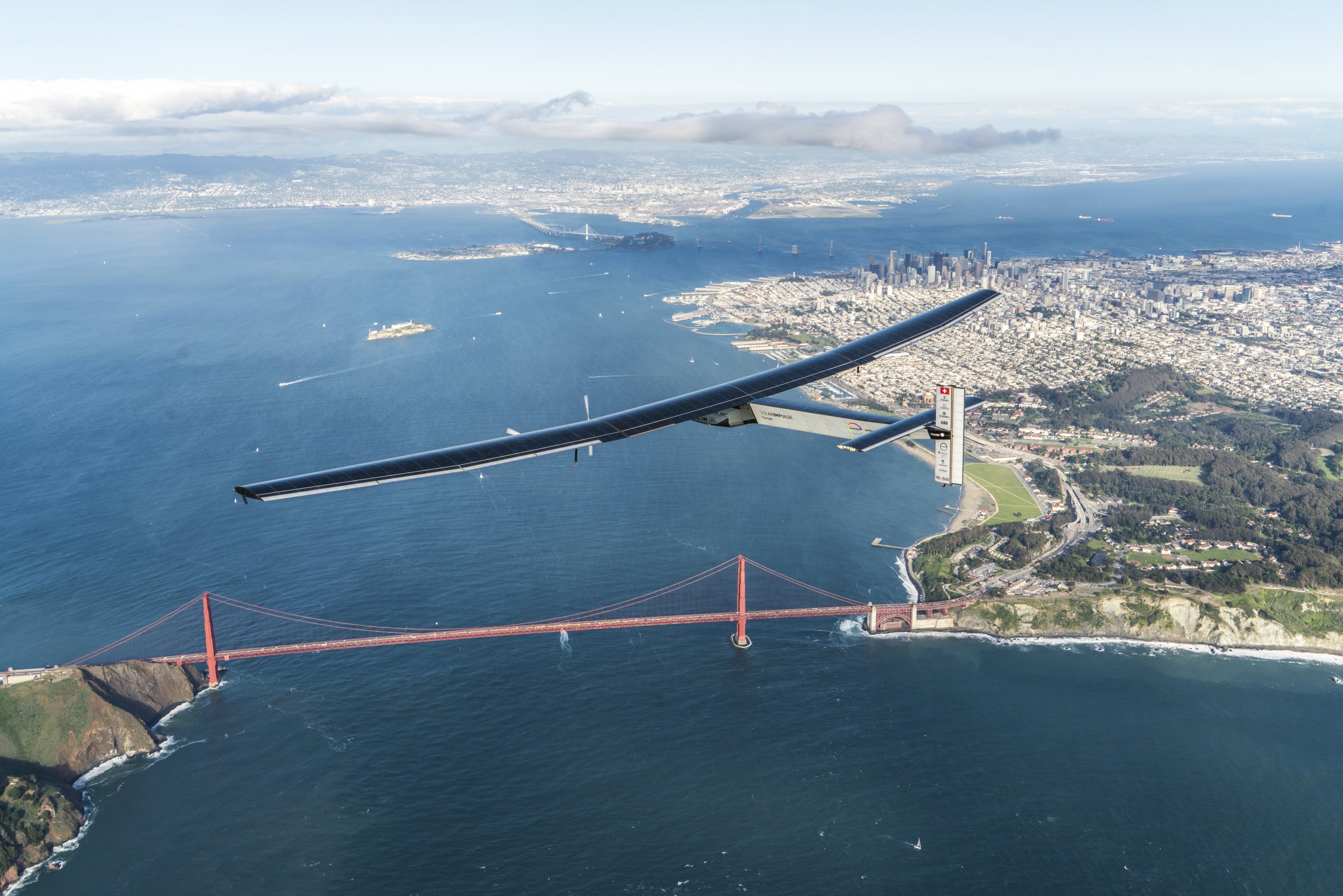 We were told we couldn't do it, that flying around the world with solar power alone simply couldn't be done.
But we developed our Solar Impulse 2 plane anyway and, as you know, we've just flown around the entire world.
Here is the thinking that enabled us to achieve the "impossible".
Bertrand Piccard says: 'Think exploration'
Before entering into your professional life, you have to make a very important choice: decide what type of life you want. You can have a normal life, in which you will only implement what you have learned. In which you try to build a comfort zone, fight against the unpredictability of life, the unknown, the doubts and the questions marks. A life in which you will accept dogmas, paradigms and common assumptions in an attempt to remain what you are. A sad life in which you don't dream.
Or you can choose the life of the explorer and the pioneer: embrace the unknown, the doubts and the question marks and understand that they only serve to stimulate creativity, performance and innovation. Get out of your comfort zone. Fight the dogmas, the common assumptions and think in new ways because freedom is when you have the ability to think in every direction. There is no boundary between dream and reality, between imagination and achievement, as long as you are ready to face the unknown. And this is also what the world of today needs.
Our society is facing a lot of challenges: health, poverty, human rights, sustainable development, clean technologies, renewable energy, as well as protection of the environment and better governance of the planet. For these new challenges we need new ways of thinking. If you do this, you will have an exciting and meaningful life. Exciting only is not enough, as sometimes it can be selfish. Meaningful only is not enough, as sometimes it can become boring. Try to have both: the exciting and meaningful life of a pioneer and an explorer who can make the world we live in a better place.
I was deeply inspired by my family, but I also had to make my own choices and this was highly challenging. Through my personal experiences, I learned to always be curious, explore new ways and persevere in things that nobody has ever done before. Scientific exploration and pioneering spirit are deeply rooted in my genes. My grandfather was the first person to explore the stratosphere and to see the curvature of the Earth, and my father dove with his Bathyscaphe to the deepest place under the sea, in the Marianna Trench. My family heritage naturally contributed to this thinking, but in the end it remained my choice. And it's a choice everybody can make, so long as you are willing to change the way you have learned to think.
André Borschberg says: 'Think impossible'
You are living a fabulous moment: on one side you have completed a very important step in your life; on the other, you have the world of opportunities, of possibilities, in front of you. That's a moment I always cherished, dreaming about everything I wanted and would do in my life. I've always been keen to try new things, to tackle new challenges and push the boundaries of the possible, both technically and personally. But it's also been a discovery and learning process. I am now deeply convinced that nothing is impossible, that everything can be achieved with the right positive mindset and outlook on life. I encourage you to develop your ideas and believe in your dreams. You are going to meet people along the way who will tell you: "That's not going to work, that's not possible." Don't believe them.
That's what we heard 13 years ago when we started Solar Impulse with Bertrand. We wanted the aviation industry to build the airplane and they simply told us that they believed it was impossible. What it meant for me was of course that we needed new technologies, a new and different team, with other values, another culture and mindset. That's what I did. But what we needed also was to have a high level of energy, and keep this energy level sufficiently high to be able to overcome all the obstacles that we were going to face. To allow us not to be brought down by difficulties, but to invest enough time to see how these obstacles could also be opportunities.
When I partnered with Bertrand to lead this seemingly impossible mission—create an airplane capable of flying day and night without fuel, and moreover to fly it—there was no saying no. This was my opportunity to take part in a once-in-a-lifetime adventure and contribute to a new milestone in aviation. One centered not on speed or height, but instead with a mission to show the power of sustainable energy, human ingenuity and stamina.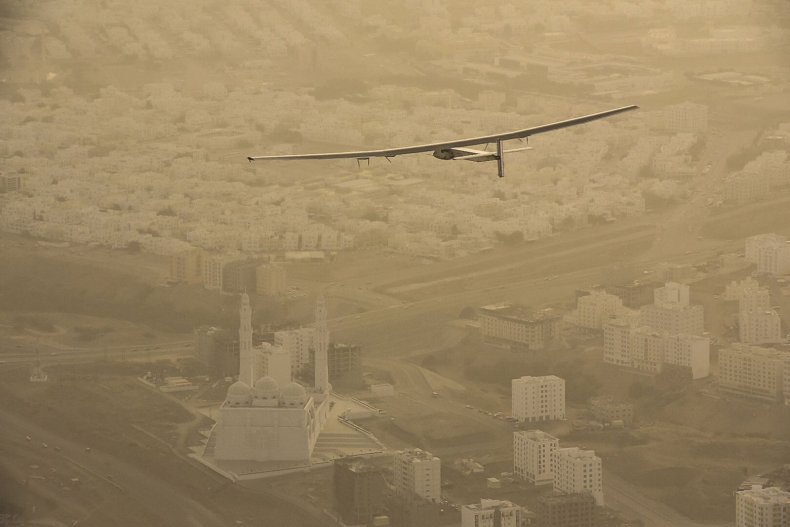 It is interesting to realize that we are the ones who set our own limits. We are the ones who define the boundaries that we think we cannot overcome. My hope is that you become aware and conscious of this feeling, so that the next time you hear: "It's impossible," or "It's not going to work" it should motivate you to go further. By being aware you will adopt a mindset that will allow you to push back your limits, expand your own boundaries and give you the right level of positive energy to overcome the obstacles that you will be facing.
Both pilots say: 'Think together'
No one ever accomplished anything really extraordinary on his own. When you team up, you can tap into a diversity of backgrounds and skills and learn from each other, grow with each other, each person having gained something special and new. The world is more interconnected than ever before and the biggest challenges we face cannot be solved by one man alone. Others can help you become better, explore new solutions and push back the boundaries of the possible. Together you can make the world a better place.
The future belongs to all the people who believe that the impossible can be made possible, that with innovation and pioneering spirit, all challenges can be tackled and that there is reason to hope for a sustainable world. We encourage each and every one of you to be the pioneers and explorers of your own lives, to push back the boundaries of the possible, and to connect with people who share your dreams.
Bertrand Piccard is initiator and chairman of Solar Impulse; André Borschberg is CEO and co-founder. Both men took turns at the controls of Solar Impulse 2—the first airplane capable of flying day and night without a drop of fuel—to achieve the first-ever round-the-world solar flight.