U.S. Soldier Serving In Afghanistan Receives Approval To Sport Beard Due to Norse Pagan Beliefs
A U.S. soldier who is serving in Afghanistan has received a uniform religious exception to sport a beard based upon his Norse pagan beliefs.
The Nevada Army Guard said that Sgt. 1st Class Benjamin Hopper is the first guard soldier to receive a religious accommodation approval for a beard, according to a news release from the Defense Visual Information Distribution Service.
The U.S. Army prohibits facial hair and instructs all soldiers to remain clean-shaven, but Hopper, 34, has continued to sport a "full, reddish-brown beard" since his deployment to Afghanistan in the summer.
Hopper, of Madison, Alabama, said he has been practicing his Norse pagan faith for about 20 years and maintains that his beliefs complement the Army Warrior ethos. Norse paganism is a polytheistic religion based on ancient beliefs and practices associated with region of Scandinavia.
He added that documents on the Norse beard emphasize that beards are seen as a sacred and defining feature of masculine men.
"My personal faith is deeply tied to the modern warrior lifestyle that I have been able to live during my military career. In short, it is honoring the pillars of heathenism, our ancestors and ancient gods and way of life," he said.
But he admitted his beard has prompted questions while he's been deployed in Afghanistan.
"Regardless of why, the wear of a beard while in uniform does tend to raise a number of questions," he said. "I've been brought before some fairly high-ranking individuals to explain the situation as it is a newer process in the Army."
He added: "I see it as a phase very similar to when the Army authorized the wear of black socks during the fitness test. It is something new and authorized and you will always encounter people who do not like change – that is just life."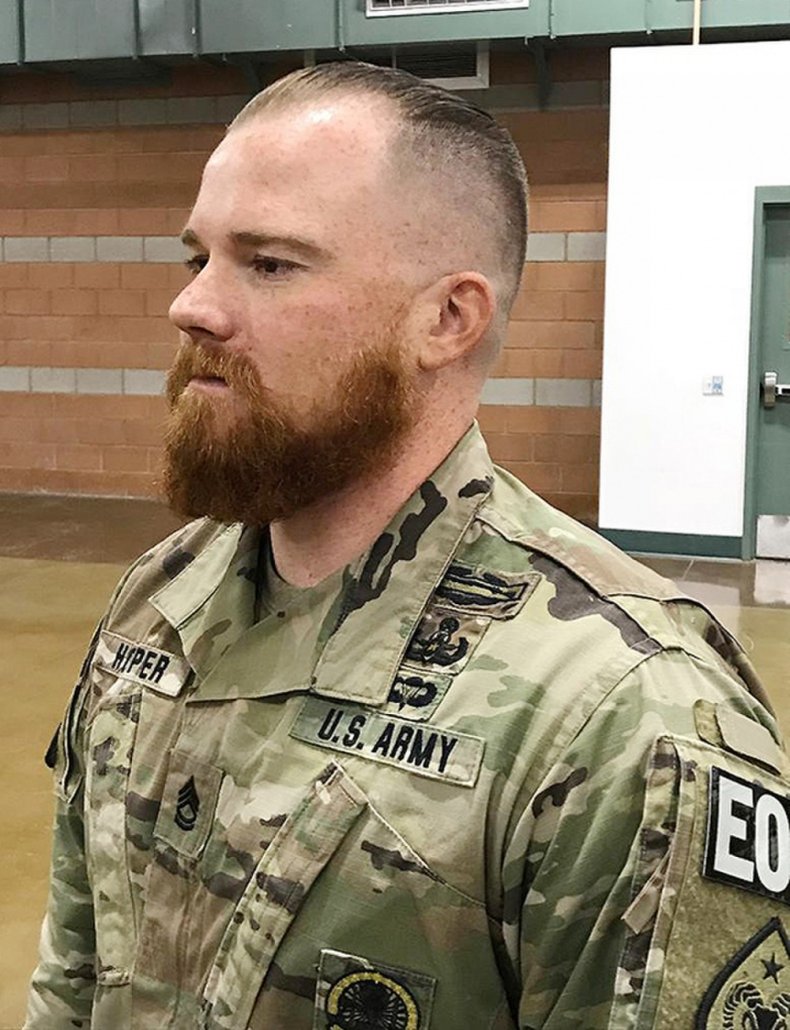 Joint Force State Chaplain Maj. Donald Crandell said his staff is glad to help soldiers and airmen obtain sincere requests for religious accommodation.
"The chaplain corps will work with any military member to aid them in a genuine pursuit of an accommodation," Crandell said. "However, we are not actively promoting a trend in this direction or seeking to normalize it."
According to the Nevada Army Guard's Chaplain's Office, two other pagan soldiers also are seeking a waiver so they can wear a beard.
The Guard adds that as military regulations and policies around religion continue to evolve, other signs of religious beliefs—such ad the hijab or turban—are likely to increase among the ranks of the Nevada Army Guard.