Soldier Watches Daughter's Birth on FaceTime After Flight Delay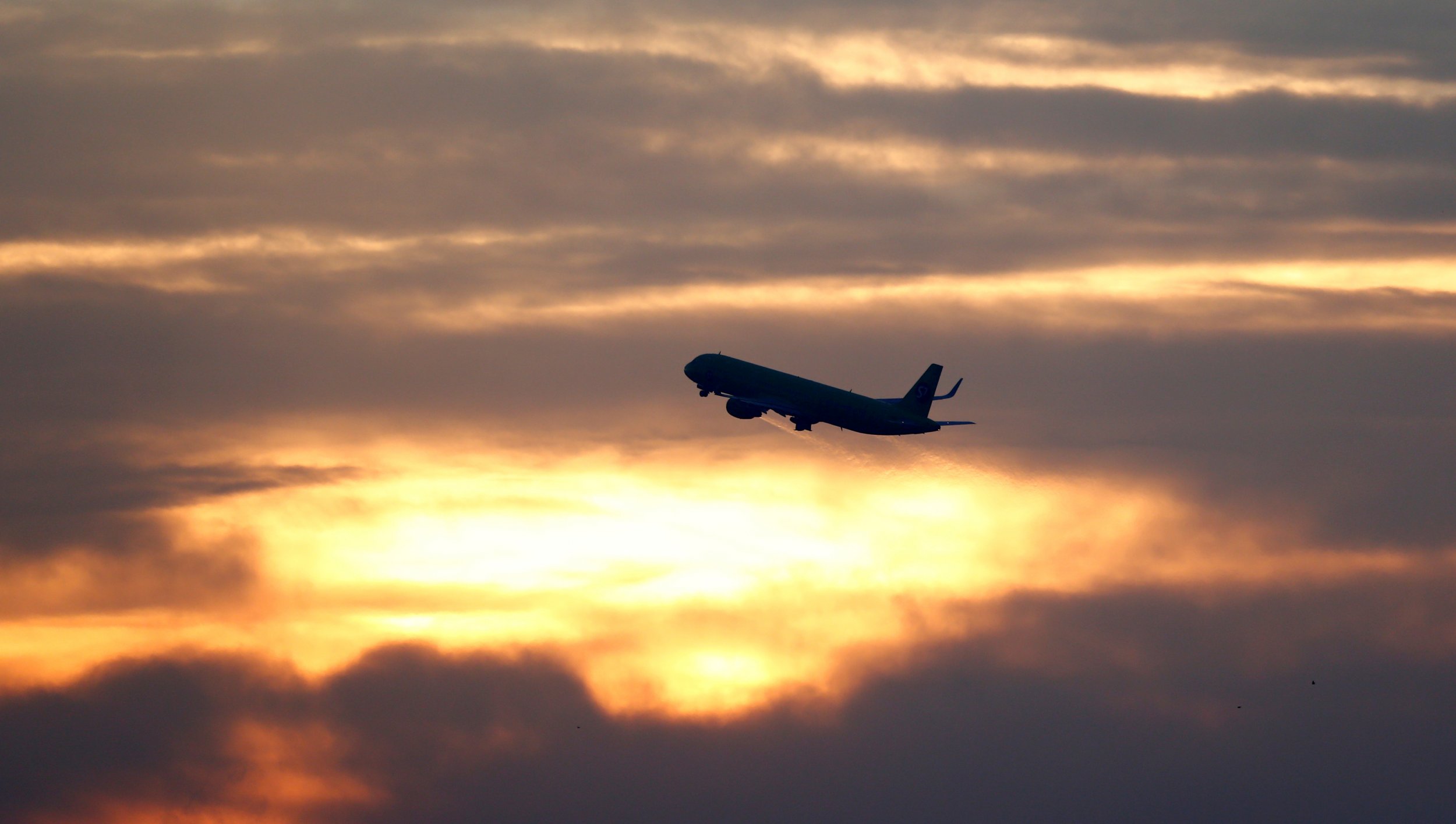 A U.S soldier was forced to watch the birth of his child via FaceTime after a delayed flight meant he could not get home in time to welcome the new arrival.
A picture of Brooks Lindsey watching as his daughter took her first breaths was shared by a fellow passenger on the delayed flight to Mississippi on Saturday who said "our hearts were breaking" as the scene unfolded.
"This Army soldier was on my delayed flight home yesterday to MS. He had to watch the birth of his daughter on FaceTime. He was crying and our hearts were breaking. We all gave him space. When we heard the baby cry, we all rejoiced for him," wrote Tracey Dover, who shared a picture of Lindsey on social media.
"I wanted to share this because I never want us to forget about our soldiers who serve us everyday and the sacrifices they make," she added.
The soldier's wife, Haley Lindsey, later shared a video of her husband watching as their daughter Millie was born, WTHR reported.
The picture, which was shared more than 120,000 times on social media sites, prompted the families of other members of the military to share their own stories of sacrifice, the BBCreported, with friends and family members of soldiers highlighting the huge life events they had missed while serving.
One daughter of a member of the military tweeted: "I completely understand & hope he gets to see his child soon. My dad was in Korea when I was born, I didn't get to meet him until I was almost a year old. I treasure my father & thank him for his service & sacrifice often." The parent of another soldier added, "Mine is over there right now. The sacrifice is real...for all of us: mother, father, sister, wife, daughter, nephews....so very proud of my Captain. We raised an honorable man."
NBC Right Now reported Lindsey eventually made it home to meet his new daughter Millie.