North Korea Military: What to Know About Life as a Soldier in Kim Jong Un's Army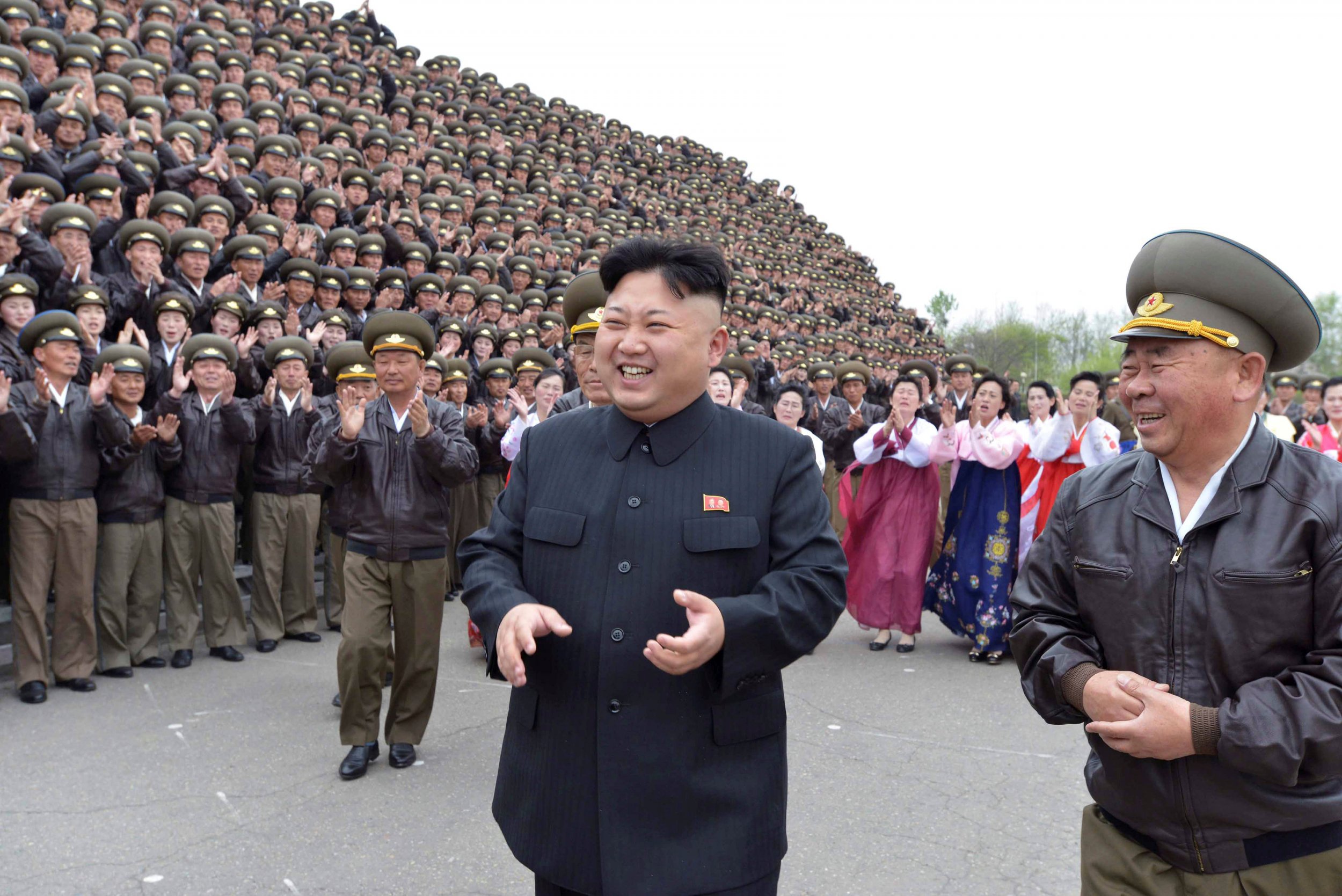 On June 18, a North Korean soldier fled to South Korea by swimming across a river, the second defection by a member of the military in a week. The South Korean Joint Chiefs of Staff said the man had escaped by swimming across a narrow part of the fast-flowing Imjin River, which crosses the demilitarized zone.
He used makeshift foam floating devices to help him cross. Another soldier crossed the demilitarized zone by foot on June 13. The North Korean surrendered himself to a South Korean soldier on the other side, and the South Korean army confirmed there was no exchange of fire.
Conditions must be bad for members to desert the army, but how bad?
How big is the army?
North Korea has, with reserves, one of the world's biggest ground armies, with more than 1 million active members and up to 6 million soldiers in reserve. All citizens are conscripted as soon as they become adults. It's thought there are up to 7.7 million trained reservists in the army.
How long do North Koreans serve?
Women must serve in the army for about seven years, and men for 10 years. Those who get a space at university are conscripted after they graduate, rather than before. However, military service is reduced depending on what subject you study. Scientists need to serve in the military for just three years. Usually, those who have a bachelor's degree serve for five.
How does North Korea's army compare with that of the United States and other powers?
North Korea's army is one of the world's largest. With 1.19 million full-time service members and a further 7.7 trained reservists, North Korea is also home to 3,500 battle tanks, 72 submarines, 302 helicopters, 563 combat aircraft and 21,100 artillery pieces, which makes it one of the most powerful militaries in the world.
The U.S. has one of the largest military budgets in the world. In 2013, it spent $618 billion a year on arms and had 8,000 nuclear warheads in reserve. It also has global reach, with 800 overseas military bases in 70 countries around the world, employing 1,066,600 soldiers.
China's PLA (People's Liberation Army) has 1.25 million active troops, while India has 1.1 million active troops.
What's life like in the North Korean army?
According to a 2015 article written by a North Korean defector in The Guardian, soldiers are given just a few potatoes a day to survive, although more specialized troops receive more generous rations.
Kim Yoo Sung, a North Korean, described his experience: "In my high school class, there were 25 boys. Five went to college, and the remaining 20 went into the military. Soldiers are given home leave to recover. Most are too weak to even walk by themselves, so their parents pick them up and feed them back to health. When they improve, they go back to the army."
Army defectors have claimed rape is common in the army, with senior officers abusing their power to rape women. Lee So Yeun, a female defector told The Korea Herald: "Out of 120 soldiers in my unit, there were only 20 men, but they were all high-ranking officers. I was in the first squad, but a couple of squad leaders in the second squad raped every single one of the low-ranking female soldiers."
Army conscripts are taught to obey the teachings of Kim Jong Il and current leader Kim Jong Un. Another North Korean defector speaking to the Daily NK says soldiers are routinely brainwashed and are "virtually incapable of any logic."
For clothing, a set of summer clothes is reportedly handed out to soldiers every two years. Defector Kim Hun said clothes were so badly made, they cause pain: "The insides of the winter boots are stuffed with cotton and produced rather shabbily, so after you wear them a couple times, the cotton starts to come out. Then it hurts every time you wear them."