Soledad O'Brien: Cable TV's New Morning Thunder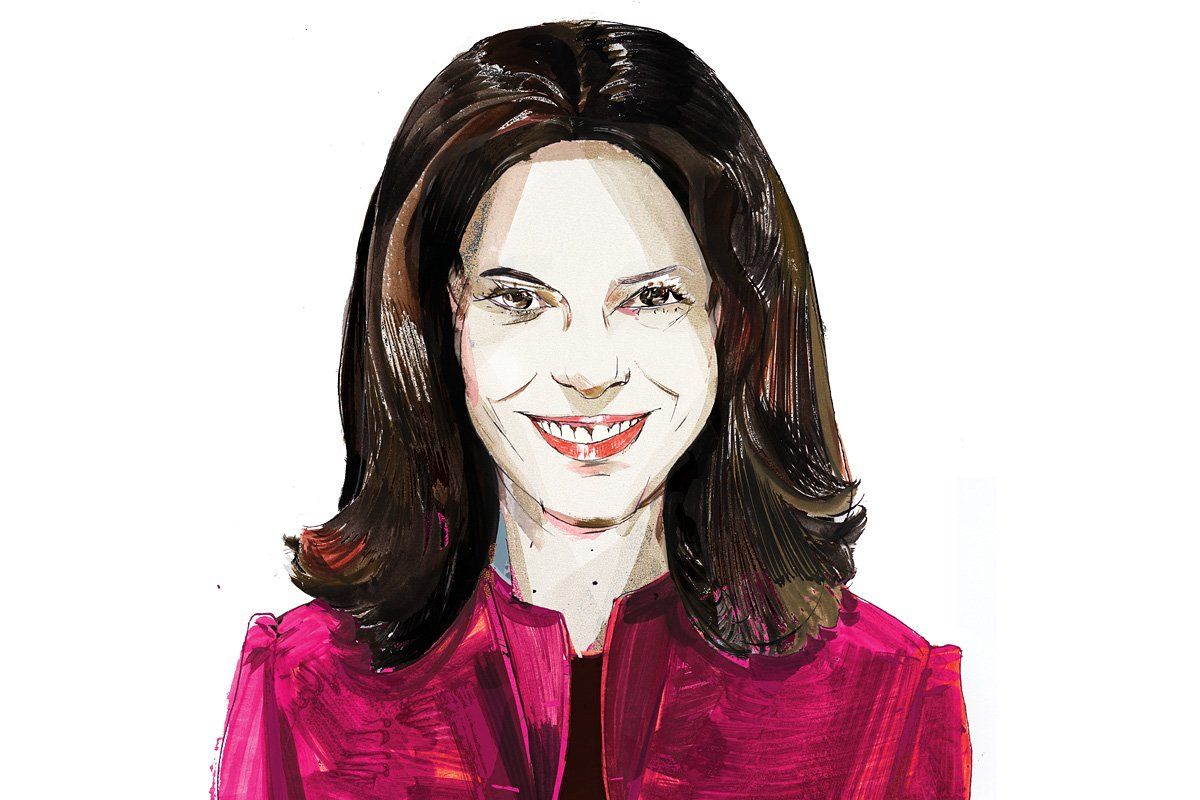 Soledad O'Brien looked angry Oct. 22 as she shut down America's Mayor.
"You gotta stop putting words in my mouth, sir!" the anchor of CNN's Starting Point scolded Mitt Romney surrogate Rudy Giuliani, who had just accused her of blaming George W. Bush for the attack on U.S. diplomats in Benghazi, Libya. "Every time I ask you a question, you like to push back as if somehow the question that's being posed to you is unfair. It's not."
It was the sort of thrashing that very few TV hosts would have the nerve to administer to the hero of 9/11. At an hour when many bleary-eyed viewers are waking up and easing into their day, it was the morning-show equivalent of spilling coffee on the bedsheets. It was also riveting television.
"I really wasn't pissed—we just had to lay out some ground rules," says O'Brien, a 46-year-old mother of four. "You know what it reminded me of? It's like when you speak to your kid, and you're like, let me tell you something: we can disagree, or we can agree, but this is how it goes."
If O'Brien's shtick is appreciably more acerbic than conventional morning fare, her ex-boss, former CNN/U.S. president Jonathan Klein, praises "her tough questioning and lean-in demeanor, her ability to get people to open up to her, and her relentless drive to make everything as good as it possibly could be." Klein left the once-dominant cable outlet in late 2010 amid chronically low ratings, and the management shake-ups continue to this day. But O'Brien, who dropped out of Harvard in the late '80s for an entry-level job at Boston's NBC station (she went back to Harvard a decade later and completed her degree), is keeping her head down and screening out the "noise."
When she launched Starting Point in January, it was a return to morning television after five years of making award-winning documentaries. (In 2007 Klein pulled her from American Morning, CNN's previous effort in the troubled time slot.) These days O'Brien is an unignorable factor in the presidential campaign. It was on her program, which runs a distant third to Fox News's Fox & Friends and MSNBC's Morning Joe, that Romney blurted that "I'm not concerned about the very poor" (a gaffe that immediately went viral) and Romney adviser Eric Fehrnstrom likened his candidate to an Etch a Sketch (a comparison that persists in the media-political bloodstream).
In recent weeks, O'Brien has tangled with a posse of Republican talking heads—most memorably with frequent guest John Sununu, who, when she challenged his assertions about Medicare, advised her to "put an Obama bumper sticker on your forehead." She's also twitted the odd Democrat or two.
Predictably, she has become a juicy target for conservative websites and even for Rush Limbaugh, who calls her "a puppet" of liberal bloggers. But O'Brien says she's also tough on the president's surrogates.
Last month, for instance, she called out Delaware Gov. Jack Markell for his "ridiculous" spin before the Denver debate. As for the stream of online criticism, "I've got four kids and a job," she says. "I am so way too busy to look at that."