Experiencing the Horrors of Solitary Confinement Through Virtual Reality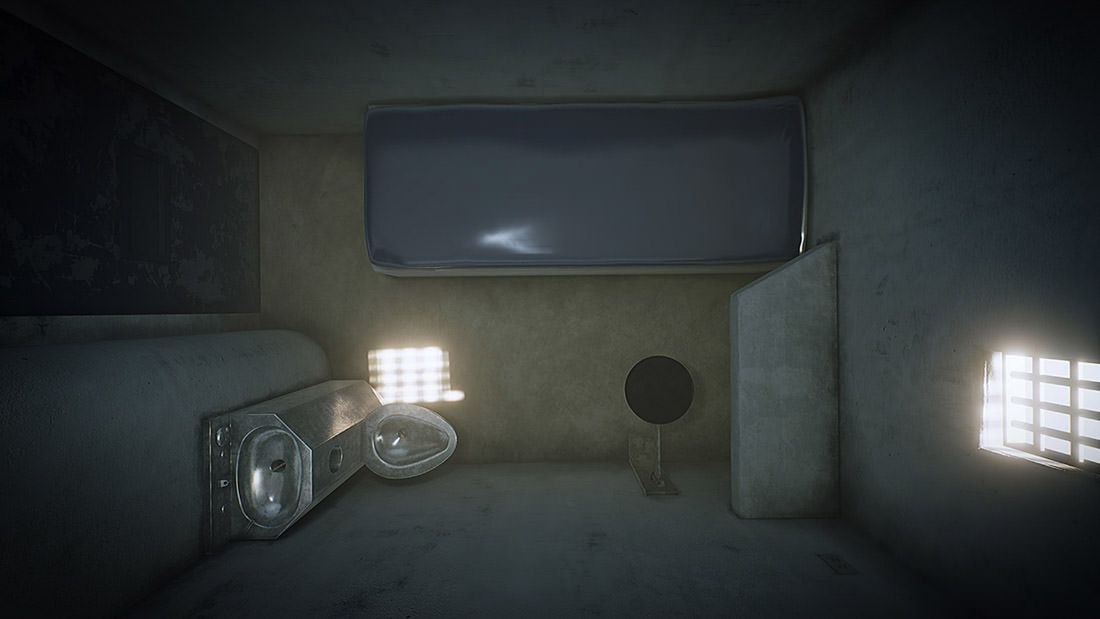 On Wednesday morning, Robert De Niro attended a virtual reality Storyscapes event held at the headquarters of the Tribeca Film Festival, which he co-founded. At one of the booths was a former prison inmate named Johnny Perez, who spent three years in solitary confinement. As the Oscar winner walked by, Perez grabbed him and asked him to sit down in a mock cell and put on a VR headset that would re-create the lonely, hopeless experience he endured while confined to a drab concrete room.
De Niro agreed, and though he was surrounded by handlers, photographers and fans, for the nine minutes he wore the headset offered to him, he was totally alone.
What De Niro experienced was a project titled "6x9: An Immersive Experience of Solitary Confinement," which was produced by Francesca Panetta of The Guardian along with documentary filmmaker Lindsay Poulton. To re-create the experience of solitary confinement, Panetta interviewed seven former inmates—six men and one woman—who lived in solitary in California and New York prisons for anywhere from eight months to 18 years.
She also spoke with two psychologists who detailed the mental and emotional effects of spending 23 hours of the day alone. Using the audio story created by Panetta, VFX studio The Mill built the visual world of the cell. They've been fine-tuning the experience since September.
"Once we had a cell built, it was all about understanding what you want to experience and how that audio can then become a story," The Mill's Jarrad Vladich tells Newsweek. "For what some people might think is a long experience, it actually goes quite quickly, while at the same time feeling like you want to get out of there straight away."
Eighty to 100,000 inmates are in solitary confinement in United States prisons. They are confined to their cells for all but one or two hours of the day, left to memorize the imperfections of the walls, wash themselves in their small sink and hallucinate the presence of loved ones. It is a severe, tortuous form of discipline, and as "6x9" points out, it doesn't take much to wind up in solitary or for an inmate's stay there to be extended. Possessing contraband, ripping a towel or not eating are only some of the ways a stay can be extended, as is acting out in front of guards, which some inmates in solitary do so they can get attention from another human being.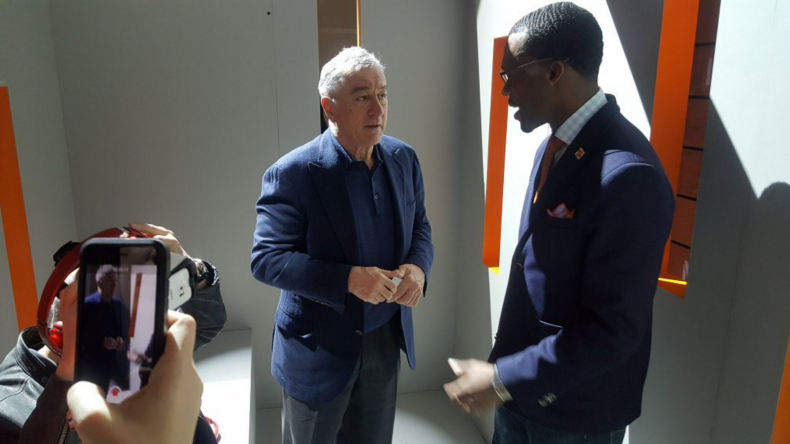 "6x9" brings the rigors of solitary to life not only by placing those who don the headset in a disgusting, meager cell but also through voice-overs of the inmates and psychologists interviewed, as well as through facts and statistics that appear and fade from the virtual cell's walls. It is a startling and often surreal experience. Though a shorter version of "6x9" was featured at the Sundance Film Festival in February, Tribeca is the first time users have been able to experience the full nine-minute experience. Panetta says reactions have been "intense."
"I think people are really shocked by how easy it is to get into solitary confinement and how long you can be in there for," she says. "I think there is just a lack of knowledge around the subject, and people have been horrified by what it feels like to be in there. In terms of individual reactions, [we have seen] everything from people crying to people just sitting there calmly."
As Vladich notes, the effect of the experience is meant to be contemplative: "When people get out, they enjoy a bit of quiet time. There's a climax to the experience, and then there's a subtle exit as well. What we want is for people to be coming out thinking about what they've seen and what was written on the walls."
The project's appearance at Tribeca is particularly timely in New York, as is the festival's screening of Solitary, a feature-length documentary about solitary confinement. Earlier this week, the New York Campaign for Alternatives to Isolated Confinement (CAIC) descended on the capital city of Albany to lobby for the Legislature to pass a bill called the Humane Alternatives to Long Term (HALT) Solitary Confinement Act, which would limit the extent to which inmates can be confined alone. Over 7 percent of New York prisoners are held in solitary confinement (the national average is 4.4 percent), while 40 percent of the state's prison suicides are carried out by individuals living in solitary.
Because the experience of solitary confinement is so hard for a civilian to comprehend, the CAIC brought 200 people, who had either been in solitary or been affected by people living in solitary, with them to Albany to tell their stories. The difficulty of getting people to empathize through traditional means is also why the issue lends itself so well to VR.
"You can really put yourself in that position," says Panetta. "We've written a lot about solitary confinement and made videos, but this is a very different experience of that subject."
Hopefully, New York legislators will be able to make it to Tribeca and experience some of the indignities the HALT Act may be able to mitigate. If they can't, The Guardian will make "6x9" available as a free app on Google Cardboard in three weeks.
This post has been updated to include the name of the former inmate who spoke with Robert De Niro.