'Solo: A Star Wars Story' Trailer Breakdown: Young Han Solo And Giant Space Monsters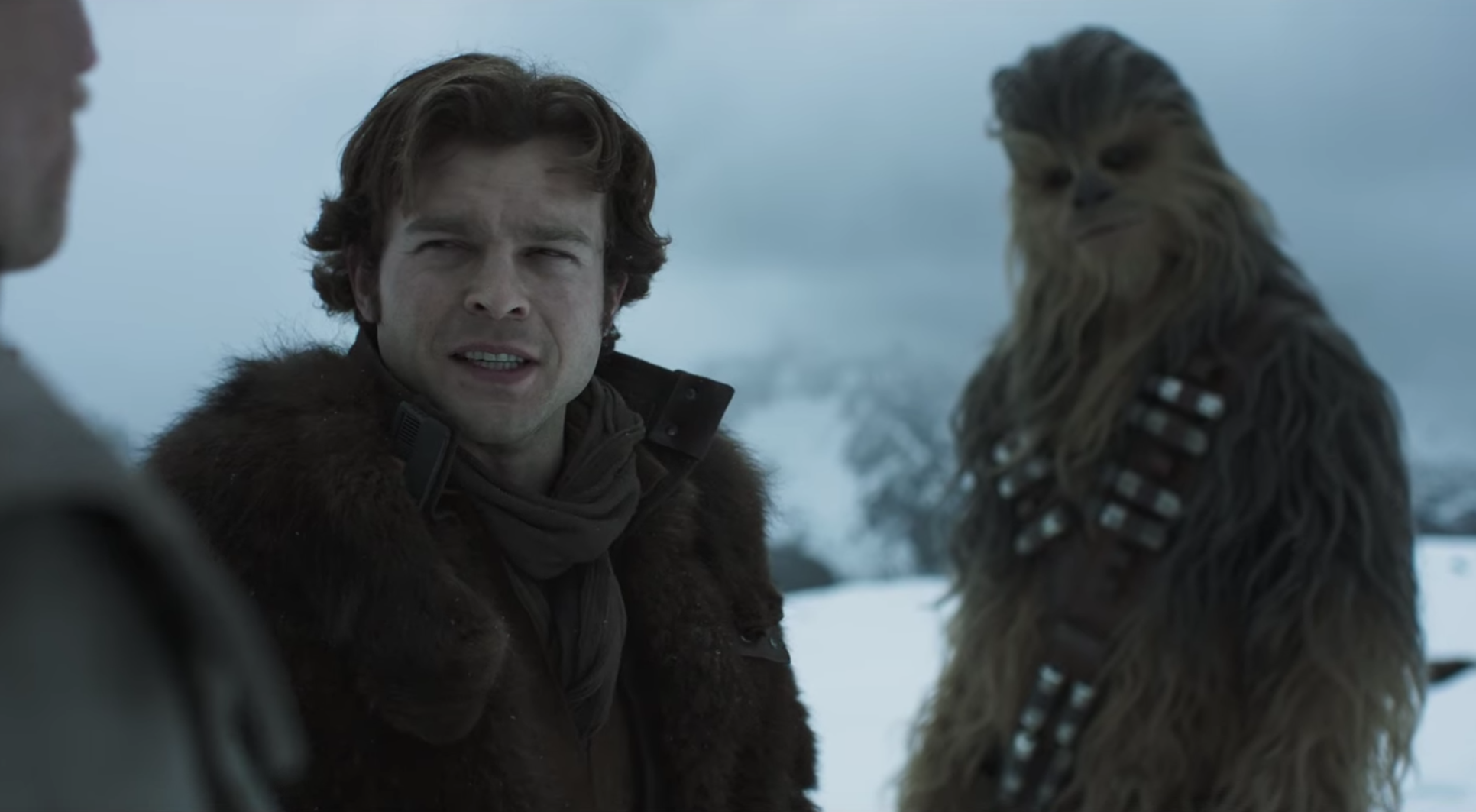 The Star Wars reboots are going to have company. The first Solo: A Star Wars Story trailer debuted on Monday morning's Good Morning America, after teasing fans with a brief Super Bowl TV spot Sunday night.
Say goodbye to Harrison Ford: Alden Ehrenreich (Hail Caesar!) takes on the role of the rebellious smuggler Han Solo in his early days, with Atlanta's Donald Glover stepping into the space boots of a young Lando Calrissian (first played by Billy Dee Williams). Woody Harrelson stars as Beckett, a new character the actor described as "a criminal and Han's mentor," while Game of Thrones's Emilia Clarke plays a mysterious woman named Qi'ra. And since there's no Han with his furry traveling companion Chewie, Joonas Suotamo will reprise his Force Awakens and Last Jedi role as Chewbacca.
Clocking in at a minute in a half, this trailer is still labeled a "teaser" by the official Star Wars YouTube page. But there's a lot of new information for fans to digest.
Han Solo looks to be the exact same person that Luke Skywalker meets him in A New Hope. "I've been running scams on the street since I was 10," Ehrenreich says in voice-over. "I was kicked out of the flight academy for having a mind of my own." Meanwhile, Harrelson is "putting together a crew," and wants Han and Chewie to join.
It wouldn't be a Han Solo movie without a bar scene, which is where we get our first look at Clarke; she's traded Daenerys Targaryen's golden locks for jet-black hair. "I might be the only person who knows what you really are," her character tells Ehrenreich.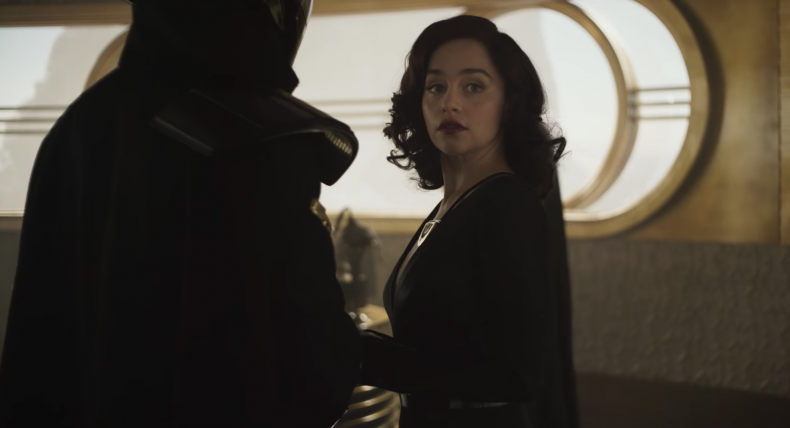 The most important character in any Han Solo story is the smuggler's signature ship, the Millenium Falcon, and it features heavily in Monday's teaser, as pilot Han steers Beckett, Chewie, Lando and Kira through what appears to be a space Kraken monster. (If you're wondering how a monster could survive in the vacuum of space, you're asking too many questions.)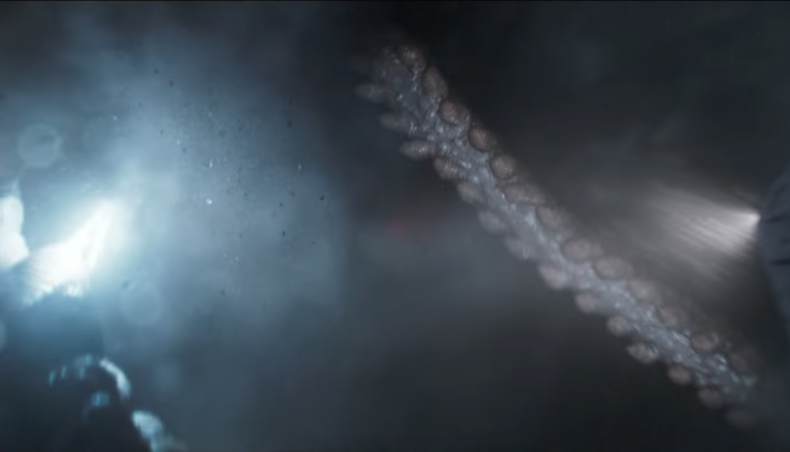 We got a very brief glimpse of Thandie Newton (the sentient android on Westworld), though her Star Wars character has yet to be revealed. Judging the gun Newton's wielding in the trailer, she's not to be messed with.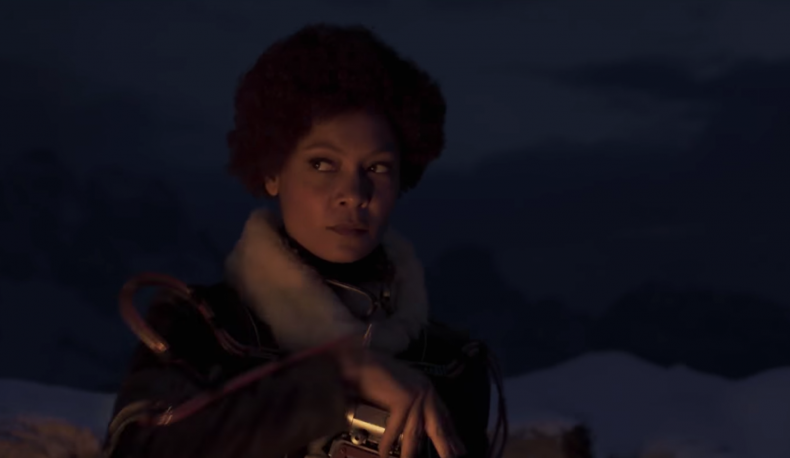 We get a brief glimpse of a CGI creature (visually similar to Lupita Nyong'o's in The Force Awakens) in the pilot's seat. Could be Phoebe Waller-Bridge, the creator and star of the BBC hit Fleabag who is featured in Solo.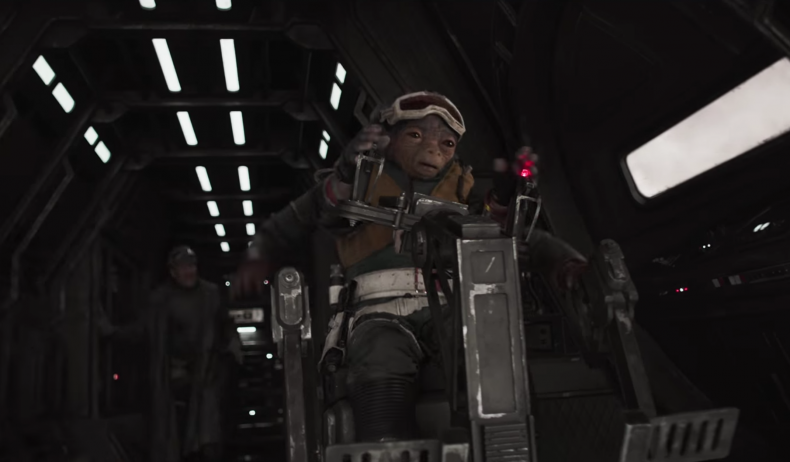 It's been a bumpy ride for this stand-alone prequel film. Halfway through filming, Lucasfilm president Kathleen Kennedy fired original directors Christopher Miller and Phil Lord (The Lego Movie) over creative differences. Academy-Award winning director Ron Howard took their place, and filmed extensive reshoots. The last-minute scramble has some fans concerned, though others are comforted by the presence of Lawrence Kasdan, who wrote Star Wars: Episode V: The Empire Strikes Back, as a co-writer on the screenplay (alongside Jon Kasdan). You can see for yourself when the film opens this summer.
Solo: A Star Wars Story hits theaters everywhere May 25, 2018.