'Solo' Villain Dryden Vos is 'Really Skilled at Hurting People' Says Paul Bettany
Solo: A Star Wars Story debuts May 25 and fans of the Star Wars universe are buckling in for an entertaining romp through the backstory of everyone's favorite galactic bad boy, Han Solo. The film features a familiar lineup of characters such as Han Solo, Chewbacca, and Lando Calrissian, but it also brings new figures to the narrative who play a critical role in shaping a young Han Solo into the gun-slinging, drug-smuggling, unabashed scoundrel we've come to know and love.
One such character is the mysterious and sinister Dryden Vos, leader of the Crimson Dawn crime organization, with whom Solo will undoubtedly become entangled. The role is played by Paul Bettany, a veteran actor who has brought to life a wide variety of characters over his nearly 20-year acting career. Though Bettany has enjoyed top billing in several Marvel Cinematic Universe films, including the most recent Avengers: Infinity Wars, this is his first foray in the Star Wars film franchise.
Bettany's humorous and desperate plea to long-time friend and director Ron Howard for a role in the upcoming Solo film got plenty of attention around the web, but a little has been revealed about the character of Dryden Vos and what his place is in Han Solo's backstory.
Newsweek caught up with Bettany to talk about his character in Solo: A Star Wars Story, his relationship with Ron Howard and why he was ecstatic to land a role in a Star Wars film.
Editor's note: This interview has been lightly edited for length and clarity.
Tell us a little bit about your character in the Solo film. What is Dryden Vos like?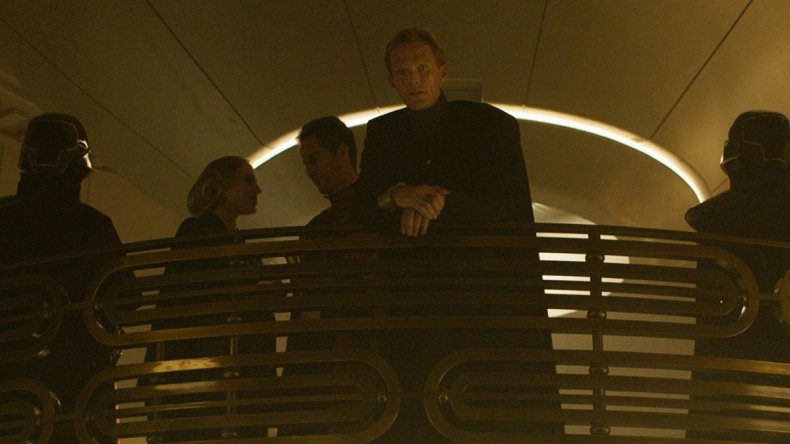 Dryden is a sociopath. A gangster. He runs the galaxy. If you're gonna do a heist, or a job or whatever it is, you're gonna pay him tribute. And if you don't, you're gonna find yourself in trouble and right quick. He's really, really skilled at hurting people and he loves it. You know some people are good at playing the violin -- he's really good at hurting people and it's difficult not to practice things you're good at. What I love about Dryden is that, unlike me, who is riddled with neurosis and guilt and all sorts of things, he's got absolutely none of that. No foibles. No guilty feelings. Just super happy about who he is.
What do you think fans will love about him?
There's a freedom to him. There can be a power to people who know who they are -- quite aside from whether that's a force of good or of bad. It's quite amazing when you meet people who really know who they are. Not many of us do.
How do you think this character differs from other characters you've played throughout your career?
I don't know how this part differs from other parts I've played. I think that's for someone else to think about, but I can say it was very nice for me in that it [playing Vos] was sort of a companion piece to Vision. Sometimes I was flying from Atlanta and I still had purple on me by the time I got to the makeup trailer to turn into Dryden Vos. It was really nice to go from playing someone who is so fundamentally a good, kind creature to a creature who is just fundamentally amoral.
Can you remember the first time you saw Star Wars?
The first time that I saw Star Wars was in 1977. I was six years old. It was like when Dorothy walks from black and white out into technicolor. I was taken from this sort of dreary, 1970's grey London and transported to another galaxy. It was, I think, really instrumental in my ending up doing what I'm doing because I thought, 'I don't know what that is, but I want to be a part of it.' It's been a real privilege forty years later to find myself part of that history.
This is your third time working with Ron Howard. Why do you keep going back?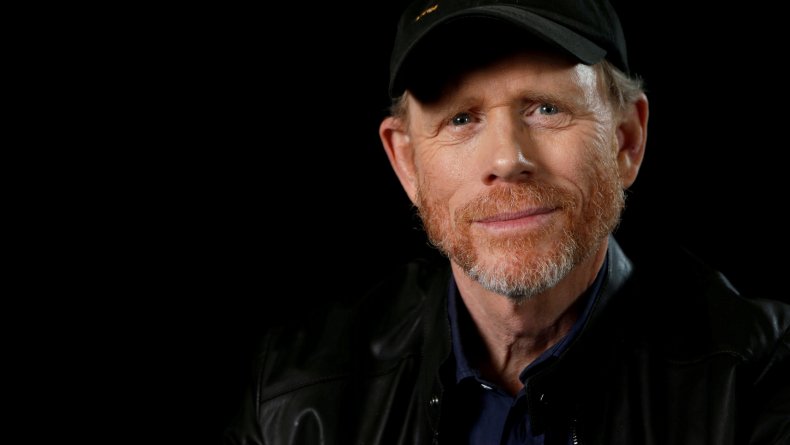 Well, because Ron is a prince. Ron has, all my career, been putting out a hand and helping me up. On this movie, for example, he called a story meeting, and you know usually actors aren't involved in those kinds of things. Everybody, everybody was brought in and he was so engaged with what people had to say and their opinions. It was just amazing to me. Looking at him as a friend, and someone who has had so much success, and who has realized that his success comes from being genuinely interested in other people's ideas -- that's amazing. At no point has he thought "I am the reason that these films are doing so well," that all this success was because of his opinions, his thoughts. Rather it's because of his ability to listen and really be engaged with other people. I'm so proud of him and to know him.
Solo: A Star Wars Story hits the theatres May 25.