'Solos': Who Is in the All-Star Cast of the New Amazon Show?
Solos is the latest show made by Amazon Prime Video in response to the production problems caused by the coronavirus. The show is a series of short near-monologs that see some big stars in sci-fi situations. Helen Mirren, for example, plays a woman traveling through space alone, while Anne Hathaway plays a scientist investigating time travel. Here's who else is taking part in the new original series.
Who is in the cast of Solos?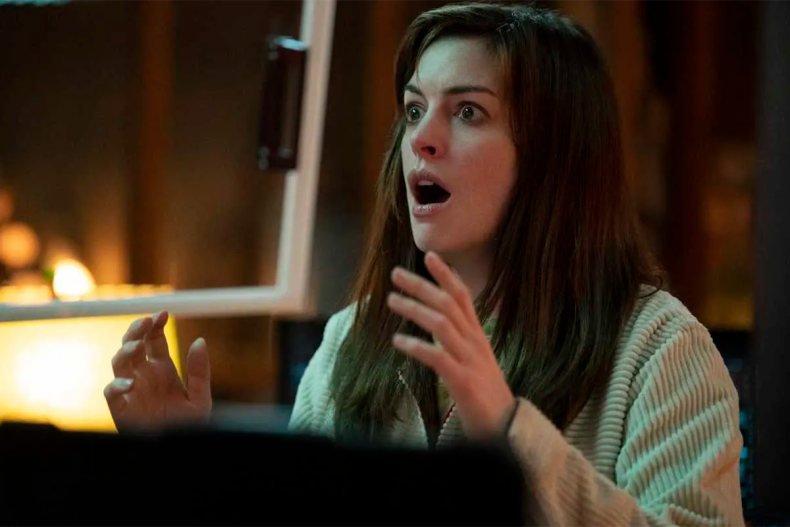 Anne Hathaway—Leah
Who is Leah: A brilliant physicist with a close bond to her mother investigating time travel in the near-future. As part of her experiments, she meets two unexpected people that reveal to her the person she really is.
She is played by Anne Hathaway, one of three Oscar-winners in the cast of Solos. Hathaway won her Academy Award for Les Miserables, and her most famous credits include The Princess Diaries, The Dark Knight Rises and Ocean's 8. Solos is her second Amazon anthology series after last year's Modern Love, and her second lockdown-related project after movie Locked Down.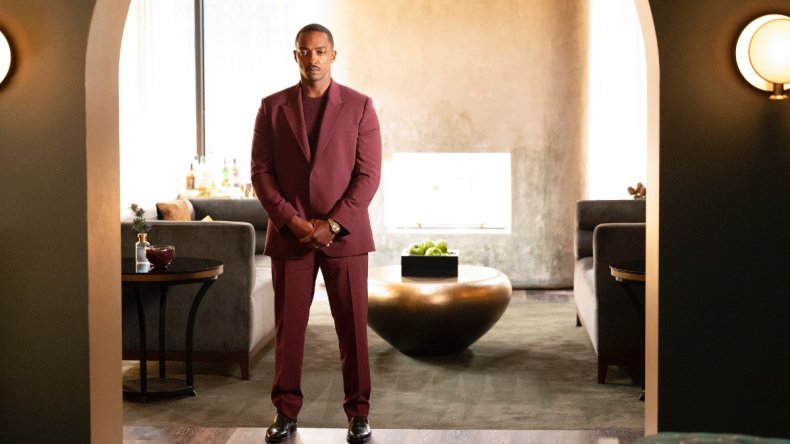 Anthony Mackie—Tom
Who is Tom: A man who is trying to make sure he can be in his family's life, even though he knows that his time on earth is short. Mackie also plays a second role in the show whose identity is revealed as the episode goes on.
Anthony Mackie stars as the character after appearing in one of the year's most-watched shows, The Falcon and the Winter Soldier. Best known for his role in the MCU, Mackie has also starred in Netflix's Altered Carbon, as well as Solos-adjacent sci-fi story Black Mirror.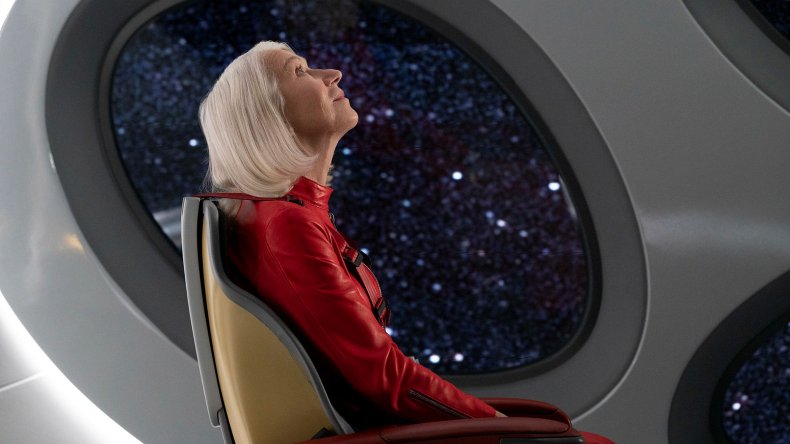 Helen Mirren—Peg
Who is Peg: An elderly woman who, after a life of quiet mediocrity, answers an ad to go into space. Her episode sees her speaking to the onboard computer about her life.
Helen Mirren is the show's second Oscar winner, winning for The Queen. This year will see her appear in F9, but her 130-plus acting appearances also include Calendar Girls, Prime Suspect and Catherine the Great.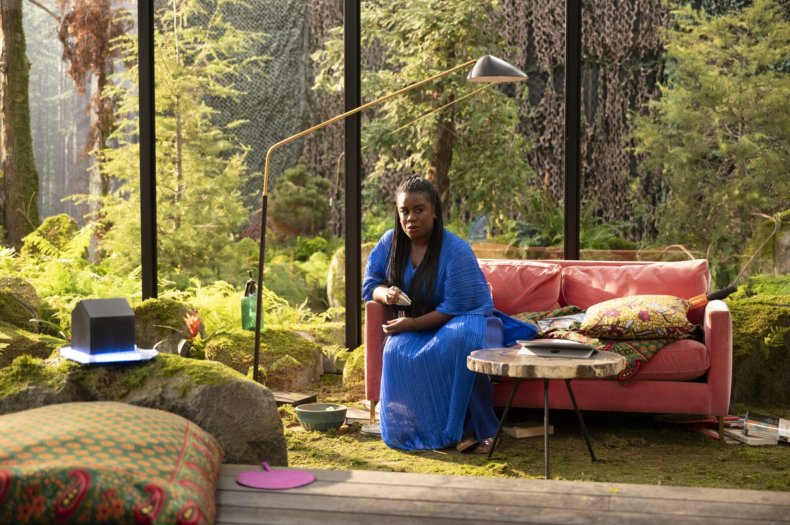 Uzo Aduba—Sasha
Who is Sasha: In the most coronavirus-related of the seven episodes of Solos, Sasha is a woman who has stayed indoors for two years after locking down during a global pandemic. The episode sees her talking to an Alexa-like device that is trying to convince her to leave the house.
Aduba appears as the character, which comes after the actor has won three Emmys—two for Orange is the New Black, and one for last year's Mrs. America.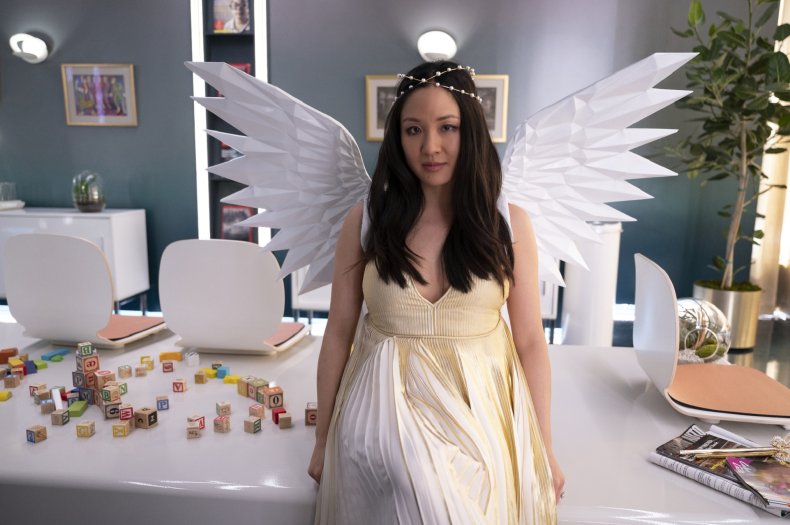 Constance Wu—Jenny
Who is Jenny: A woman in an angel dress who starts to detail events of her troubled life while waiting in a room for something that only starts to become clear as the episode goes on.
Aside from Solos, Wu is the star of the recently-canceled Fresh Off the Boat, as well as the movie Crazy Rich Asians and its upcoming sequel. She also led the 2019 movie Hustlers.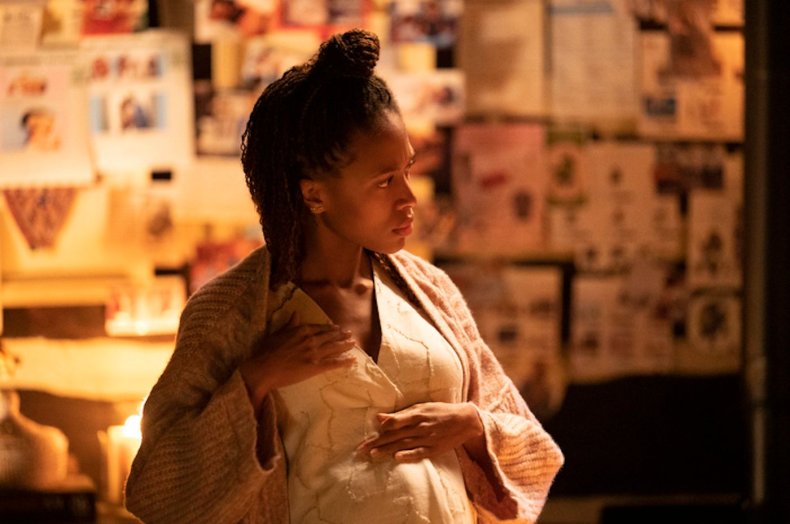 Nicole Beharie—Nera
Who is Nera: A woman who is forced to give birth on her own, and whose son does not quite grow up the way she expected him to.
Though less well-known than some of the other cast members of Solos, Beharie is known to fantasy fans for her role of Sleepy Hollow. She also gained critical acclaim (and an Independent Spirit nomination) for her role in the 2020 movie Miss Juneteenth. She is soon to star in the Netflix series Scenes from a Marriage.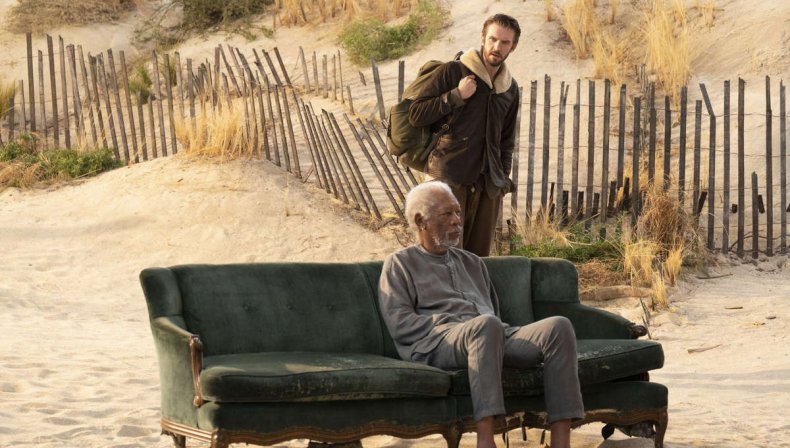 Dan Stevens—Otto
Who is Otto: The last episode is a two-hander, with Otto seeking out Stuart, a man who hopes can tell him something about his past.
The character is brought to life by the British actor Dan Stevens, who found fame around the world for his role in Downton Abbey. More recently, he has starred in Legion, Netflix's Eurovision and Harrison Ford movie The Call of the Wild.
Morgan Freeman—Stuart
Who is Stuart: In that final two-hander, Stuart is a man living in an Alzheimer's treatment facility—but as viewers may expect who have come this far in the show, everything is not as it seems.
Morgan Freeman plays the character, and also provides voiceover at the front of each episode. The third of the three Oscar winners in the cast (for Million Dollar Baby), Freeman is also known for Bruce Almighty, Seven and The Shawshank Redemption, among many other projects.
Solos is released on Friday on Amazon Prime Video.