Somali Islamist with $3 Million U.S. Bounty on Head Surrenders: Government Source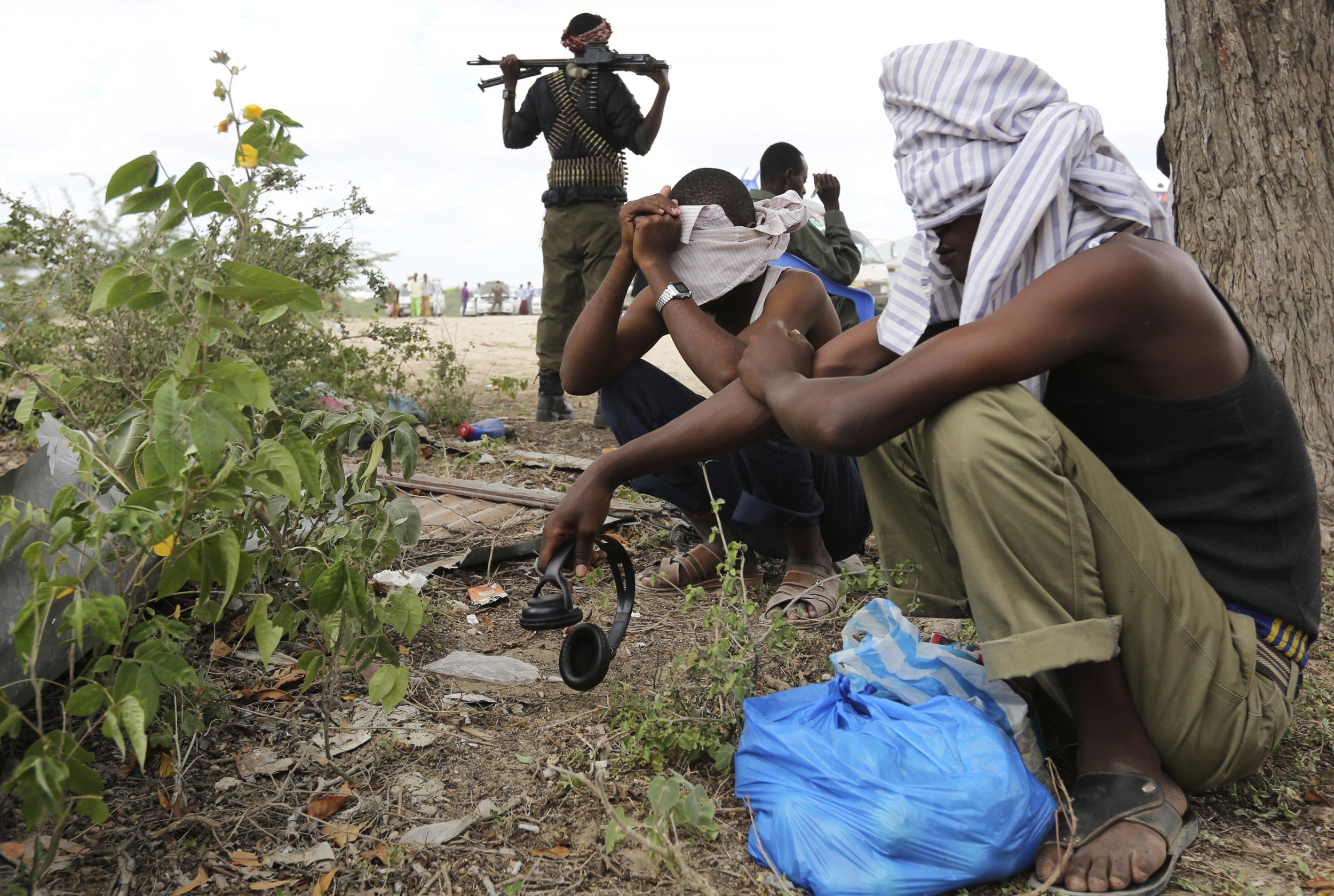 A leader of Somali Islamist group al Shabaab, who has a $3 million U.S. bounty on his head, has surrendered, a Somali government source and local media said on Saturday.
Zakariya Ismail Ahmed Hersi was one of seven al Shabaab leaders for whom the U.S. State Department in 2012 offered a total of $33 million in reward money for information that led to their capture.
If confirmed, Hersi's surrender would be a second major blow to al Shabaab's leadership in just a few months. In September the group's main leader, Ahmed Abdi Godane, was assassinated by a U.S. drone strike.
"Al Shabaab leader Zakariya Ismail surrendered to government forces in El Wak, Gedo region. He is expected to be flown to Mogadishu tomorrow," a senior government official told Reuters.
State radio website Radio Muqdisho also reported Hersi's surrender and said he was "the general secretary of al Shabaab's finance (department)" but did not give reasons for his surrender.
A member of al Shabaab's media team told Reuters by telephone that the group had seen media reports about Hersi's arrest and was "going to investigate whether or not the man talked about belonged to us".
While the government offered an amnesty to al Shabaab members in September, none of the key leaders of the group has so far taken up the offer.
The al Qaeda-aligned group wants to topple the Western-backed Mogadishu government and impose its own strict version of sharia law in the country.
Although al Shabaab still controls chunks of the countryside in south and central Somalia, this year it has lost several key towns during two major offensives by African Union peacekeepers and the Somali National Army.
However, the group continues to carry out hit-and-run attacks in Somalia and in neighboring Kenya, where it has killed hundreds of people over the past 18 months.
It attacked a major African Union base in the Somali capital Mogadishu on Thursday in an audacious raid that lasted several hours.