Al-Shabab: Somali Militant Group Releases "Execution Video" of Captured Ugandan Soldier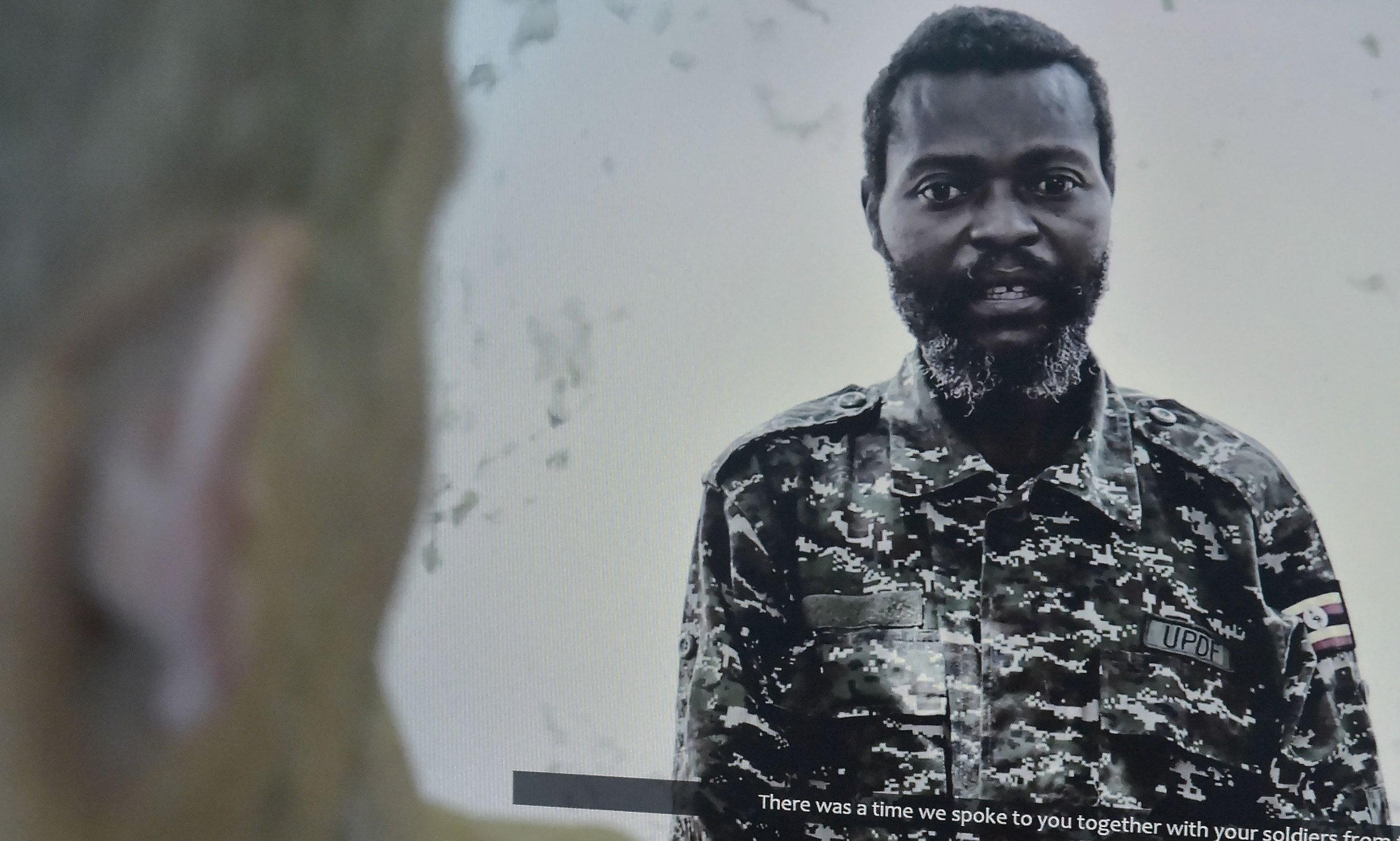 Somali militant group al-Shabab have released a video which appears to show the killing of a Ugandan soldier captured over a year ago.
The soldier, named as Masassa M. Y., appeared in the footage released late on Tuesday, advising his countrymen not to fight in Somalia. Uganda contributes several thousand troops to an African Union peacekeeping mission in the country, known as AMISOM.
The video, lasting minutes, was entitled "So they may take heed, the final message from the Ugandan POW."
"To those who are preparing to come here, sit down and think deeply...then ask yourselves whether you will return safely," the soldier said in Swahili, according to Reuters. "What awaits you here is death."
The soldier said he was captured by the al-Qaeda-linked group in September 2015, when al-Shabab besieged an AMISOM base in Janale, southern Somalia. The militants killed at least 20 soldiers in the attack, the BBC reported. The Ugandan military has previously confirmed that the captive in the video was from its ranks.
The soldier, who appeared to be speaking under duress, said Ugandan soldiers came to Somalia "just for the money." "It's possible to get a salary even back in Uganda," he said, Voice of America reported.
After the captive finished speaking, the video cut to another image and gunshots were heard. A military spokesman for al-Shabab told Reuters that the Ugandan soldier had been executed.
Newsweek contacted the Ugandan military for a comment on the video but received no reply.
Al-Shabab is waging an insurgency against the Western-backed Somali government, which also has the support of AMISOM. The militant group has frequently attacked AMISOM targets: In January 2016, al-Shabab fighters overran a military base staffed by Kenyan soldiers in El Adde, southwestern Somalia. The Kenyan military never released a death toll, but Somali President Hassan Sheikh Mohamud suggested that up to 200 Kenyan soldiers may have been killed in the attack.