Somali Pirate Hostages 'Ate Rats' To Survive Four Years in Captivity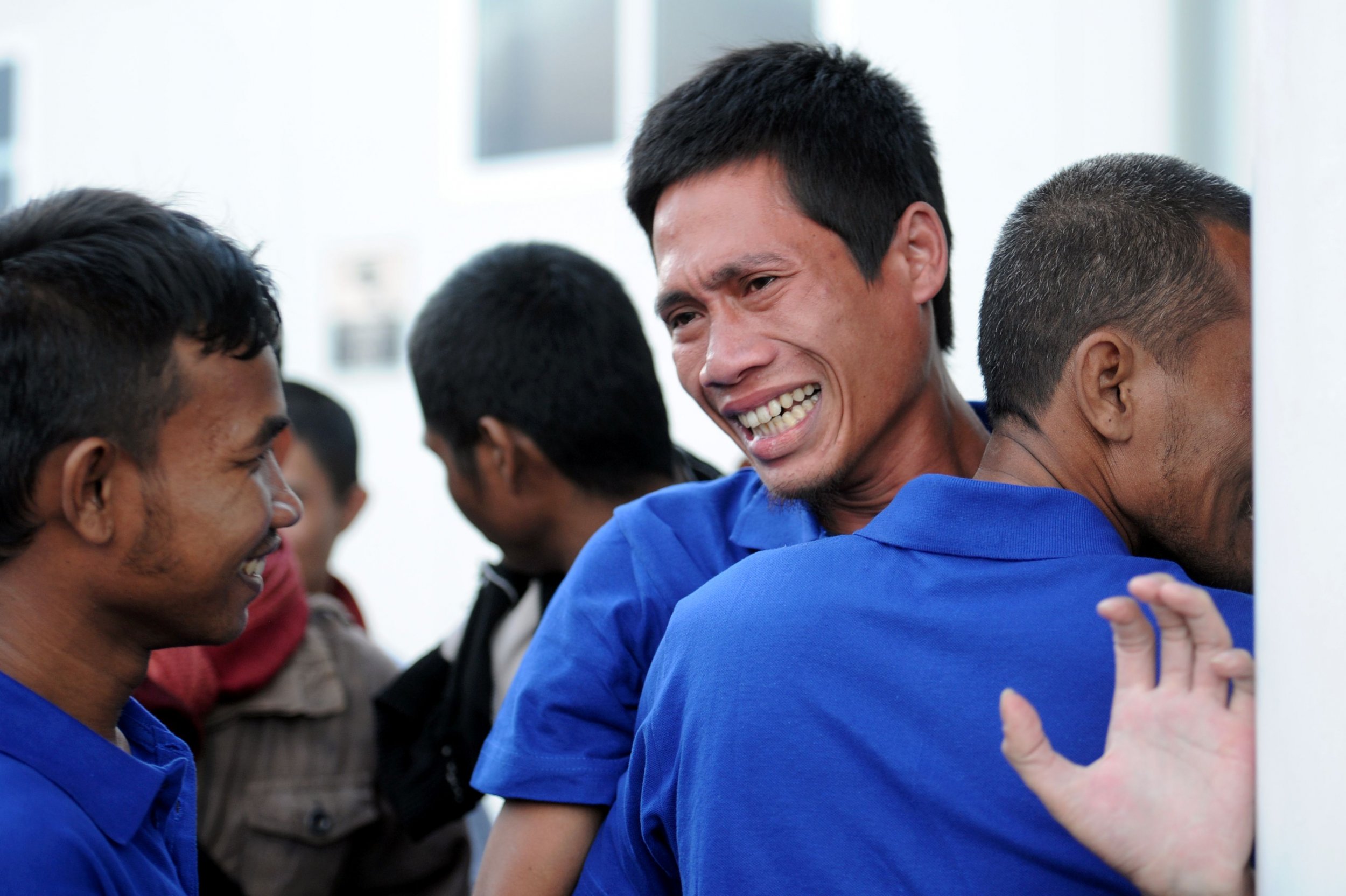 A Filipino sailor released by Somali pirates along with 25 others on Sunday has recounted the group's four-year ordeal and how they had to "eat rats just to survive."
The pirates kidnapped Antonio Libref and other Asian sailors from the crew of the Omani-flagged Naham 3 fishing ship in the Indian Ocean in March 2012. They released the hostages for a ransom reported to be $1.5 million—a figure that could not be independently verified.
"We suffered a lot, we only ate rice, beans, flour, wheat, so we were forced to catch rats; we had to survive," Libref told The Guardian by phone.
Another Filipino sailor, Arnel Balbero, told the BBC that almost five years in captivity with captors that treated them "like animals" had left the soldiers feeling like "the walking dead."
"They give us small amount of water only... We eat rat. Yes, we cook it in the forest."
"[We] just eat anything, anything. You feel hungry, you eat."
NGO Oceans Beyond Piracy said that the negotiated release saw "the end of captivity for the last remaining seafarers taken hostage during the height of Somali piracy."
A retired British colonel, John Steed, led the hostage rescue of the group held by Somali pirates for the second longest amount of time ever. The longest was a group held for five years, released in 2015.
Steed, coordinator of the Hostage Support Partners, traveled to the Somali city of Galkayo to retrieve the crew.
"We have been working on this for four and a half years… it's great to bring them home and hand them over to their embassies and their families," Steed told AFP news agency Monday.
"We have achieved what we achieved by getting elders, religious community and local leaders and regional government all involved to put pressure on these guys to release the hostages."
The crisis of Somali piracy reached its peak in 2011 when pirates held more than 700 hostages. Since then, piracy in the western Indian ocean has declined and there has not been a successful attack on a commercial vessel since 2012.