Somali Pirate Given Life Sentence for Attacking U.S. Navy Ship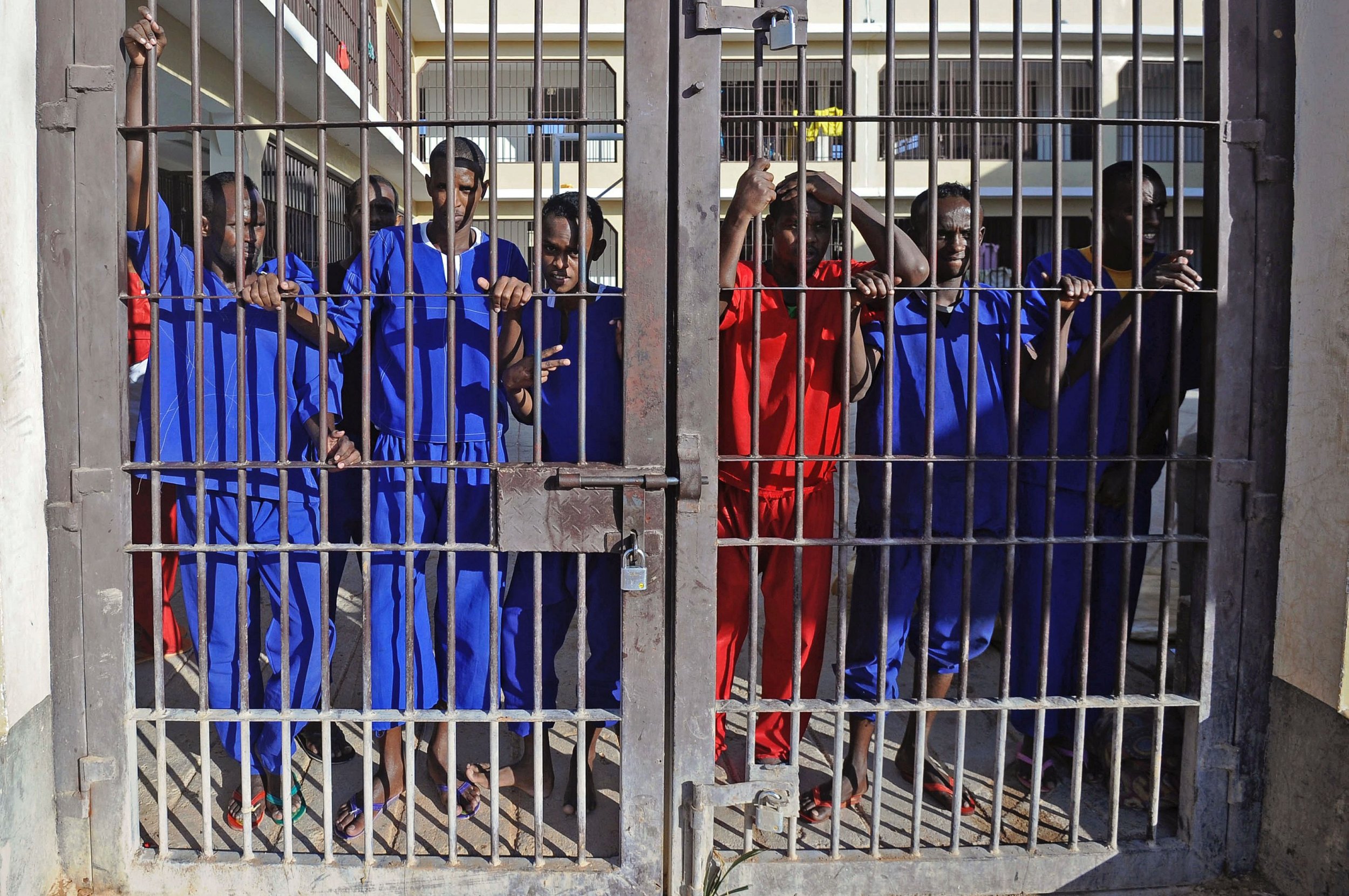 A U.S. court has given a life sentence to a Somali pirate convicted of attacking a U.S. naval ship in 2010.
Mohamed Farah, 31, and five other pirates shot at the USS Ashland, a huge vessel carrying amphibious assault vehicles, in April 2010 in the Gulf of Aden, a strip of water separating the northern coast of Somalia and Djibouti on one side from Yemen on the other.
The U.S. ship returned fire, destroying the pirates' skiff, and arrested the six men. Farah's five co-conspirators have already been sentenced to a range of prison terms, from 15 years to life imprisonment, according to a Department of Justice statement.
A string of pirate attacks off the Somali coast in recent months has pointed to a revival in illicit activity. The commander of the U.S. military in Africa recently warned commercial ships traveling through the region to be prepared for potential attacks and ensure adequate security procedures were followed.
A federal jury in Virginia convicted Farah of engaging in piracy and other offenses in February 2013, according to a Department of Justice statement. Farah and his fellow pirates previously attempted to hijack a vessel for ransom in February 2010, but were intercepted by a British naval vessel, before returning to the seas.
Farah told The Guardian in January that he was not a pirate but that he and his colleagues were returning from smuggling people from Somalia to Yemen. He said that their skiff had broken down and one of his colleagues had fired gunshots to attract the USS Ashland, which then returned fire. Farah lost a leg in the incident.
Somali pirates became a huge problem for the international maritime community in the late 2000s, when their activity increased dramatically. In 2011, Somali pirates launched 237 attacks, according to the International Maritime Bureau. That year, piracy in the region cost the global economy more than $6 billion, according to antipiracy NGO the One Earth Future Foundation.
Several Western nations, including the United States, contributed to a task force charged with patrolling the Gulf of Aden and nearby seas, driving down piracy incidents off Somalia to close to zero in recent years. But since March, Somali pirates have successfully hijacked at least five vessels.
General Thomas Waldhauser, the head of the U.S. military command in Africa (AFRICOM), said at a recent news briefing that a devastating drought and potential famine in Somalia was contributing to the spike in attacks. "Some of the vessels that have been taken under hijacking have had some food and some oil on them," Waldhauser said.