Helicopter Attack Kills 31 Somali Refugees Fleeing Yemen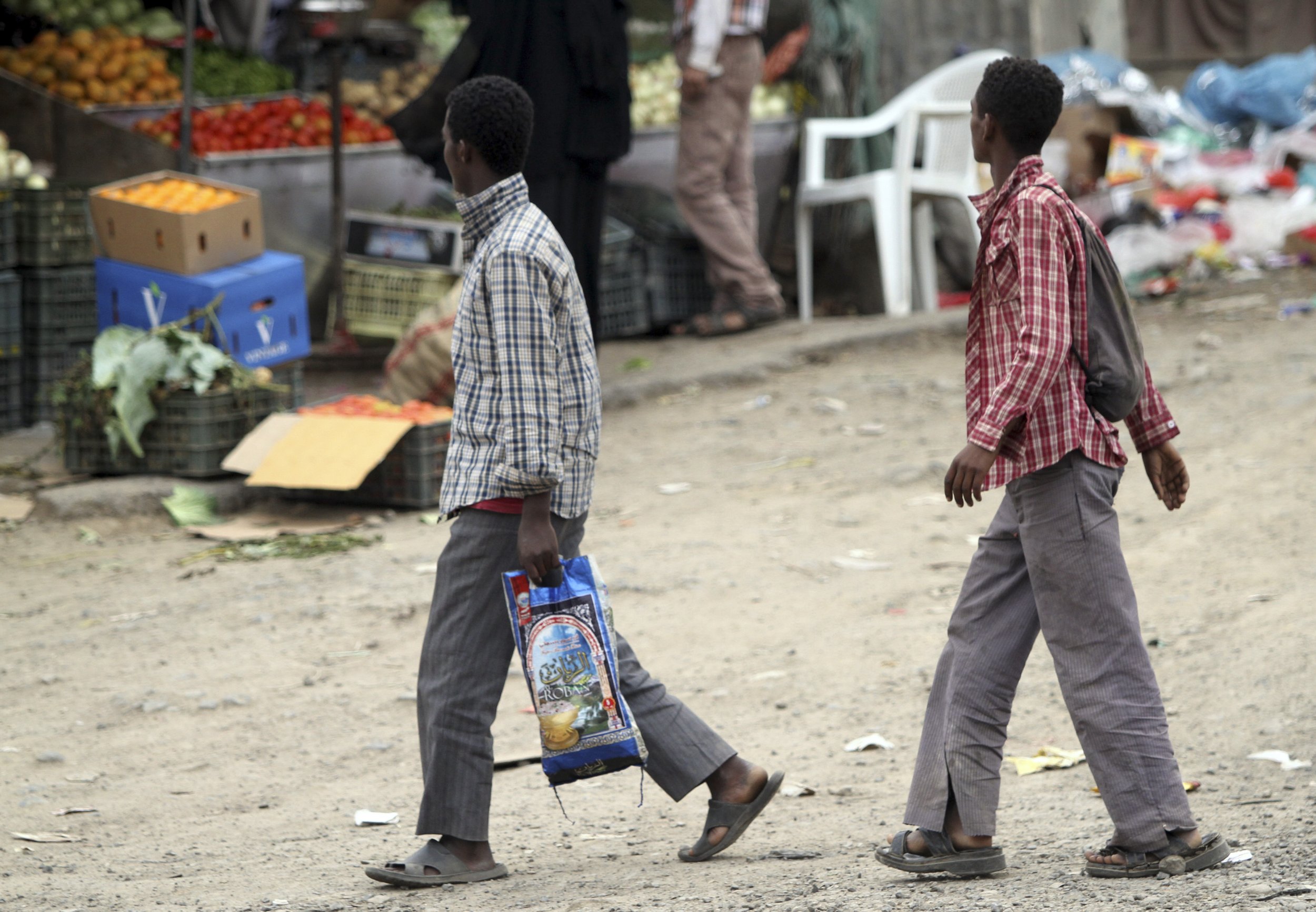 Thirty-one Somali refugees were killed off the coast of Yemen late Thursday when a helicopter attacked the boat they were traveling in, a local coast guard in the Houthi-controlled Hodeidah area said.
Coast guard Mohamed al-Alay told Reuters the refugees, carrying official UNHCR documents, were on their way from Yemen to Sudan when they were attacked by an Apache helicopter near the Bab al-Mandeb strait.
UNHCR spokeswoman in Yemen, Shabia Mantoo, confirmed that a number of refugees were killed, but did not confirm the numbers.
"We are distressed by this incident and understand that refugees were traveling in a vessel off the coast of Hodeidah, which was reportedly impacted during the course of hostilities," she told Reuters by telephone.
Mantoo said that refugees and asylum seekers were moving out of Yemen and heading north because of deteriorating conditions.
A sailor who had been operating the boat, Ibrahim Ali Zeyad, said 80 refugees had been rescued.
The spokesman for the International Organization for Migration (IOM) told a media briefing in Geneva the number of deaths may be more than 31.
"We just got information of a helicopter assault on a boat leaving Yemen, we believe for Sudan, full of Somalis," Joel Millman said.
He added that they were aware of 80 survivors brought to hospitals in Hodeidah.
It was not immediately clear who carried out the attack.
Hodeidah on the Red Sea is controlled by Iran-allied Houthi fighters who in 2014 overran Yemen's capital Sanaa and forced the Saudi-backed government of President Abd-Rabbu Mansour Hadi to flee into exile.
A Saudi-led coalition was formed in 2015 to fight the Houthis and troops loyal to former President Ali Abdullah Saleh who have fired missiles into neighboring Saudi Arabia.
The Bab al-Mandeb is a strategic waterway at the foot of the Red Sea through which nearly 4 million barrels of oil are shipped daily to Europe, the United States and Asia.