Somalia: Al-Shabab Besieges Mogadishu Hotel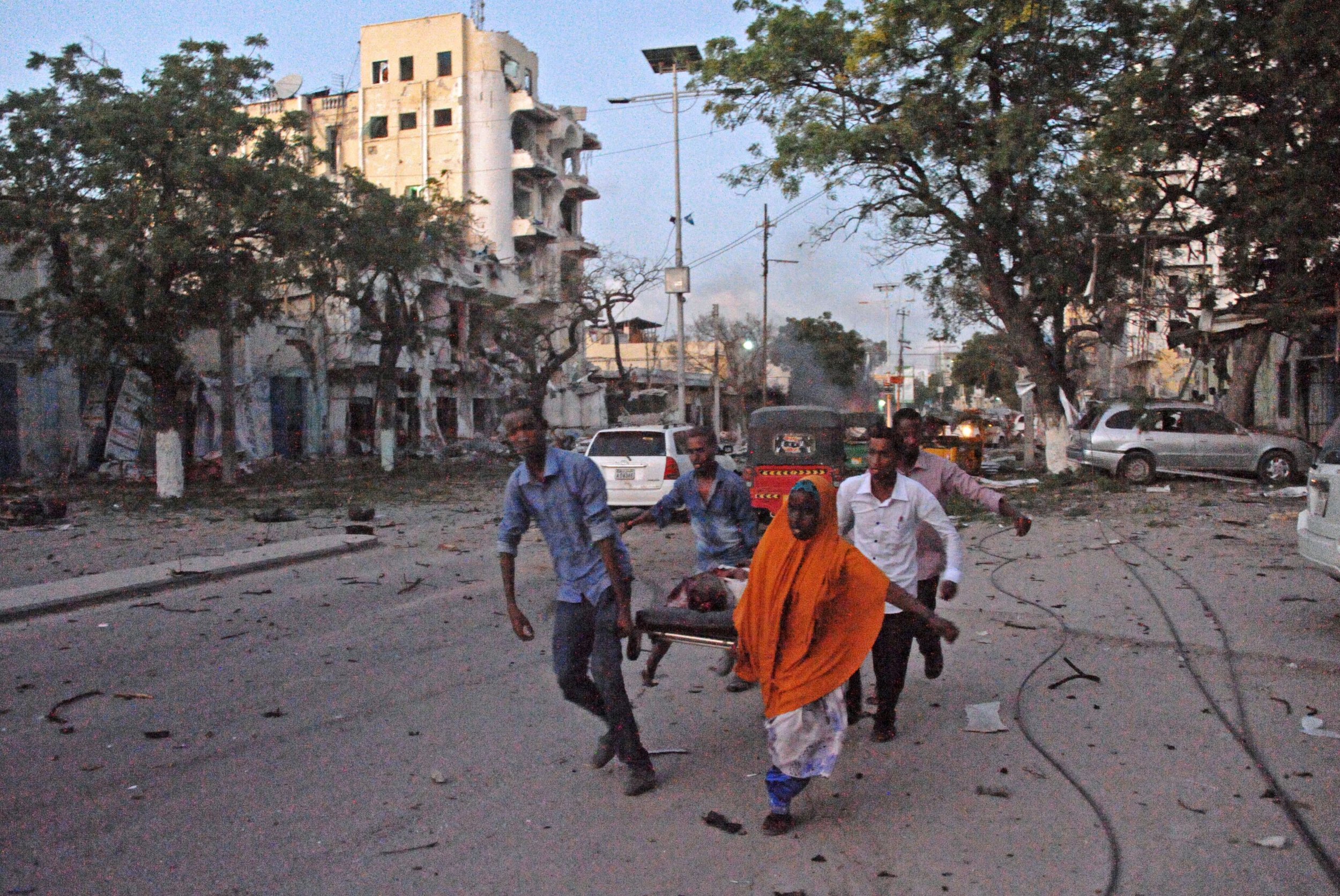 Al-Shabab militants have stormed a hotel in the Somali capital Mogadishu, detonating a massive car bomb and killing several people.
A suicide car bomber crashed his vehicle into a gate outside the Ambassador Hotel on Wednesday and the bomb was followed by gunfire, Reuters reported. Police sources put the death toll at 10 people but said it was likely to rise. Shooting can still be heard from inside the hotel, which is frequented by politicians and government officials, the BBC reported.
Journalists in Somalia shared images and video footage from the scene of the attack, including a video showing a large plume of smoke rising from the site of the bomb.
Somalia's intelligence agency tweeted that it had cleared the hotel and concluded its rescue operation. The agency is advising all civilians to stay away from parked cars.
Al-Shabab, which is aligned with Al-Qaeda, is waging an insurgency against the Western-backed government in Somalia. The militant group has launched regular attacks, including suicide bombings and gun attacks, on civilian, government and military targets in Somalia in 2016.
This is a developing story and will be updated as more information becomes available.