Somalia: Al-Shabab Claims Bombing of Mogadishu Hotel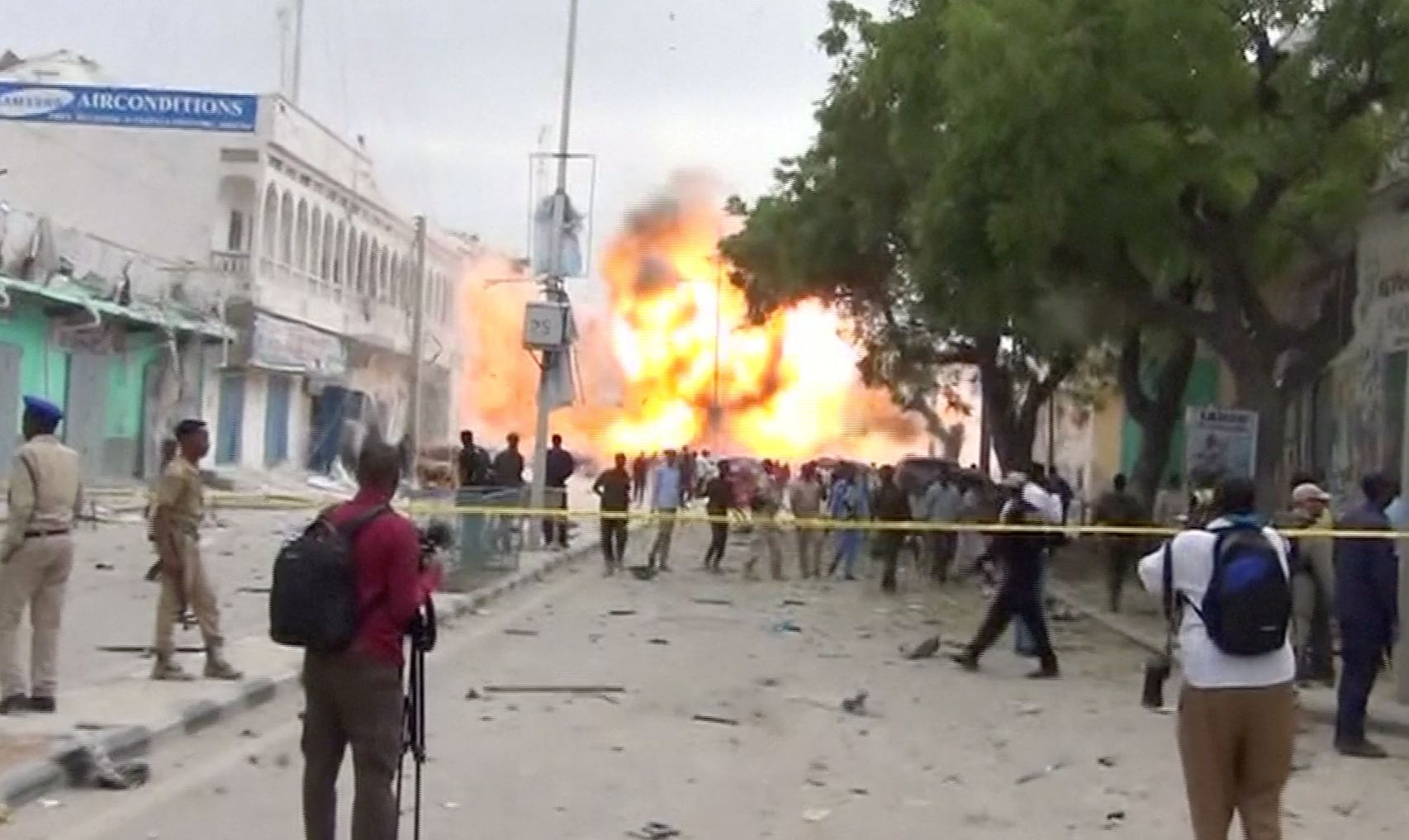 Somali militant group Al-Shabab has claimed responsibility for ramming a truck bomb into a hotel popular with government officials in the capital Mogadishu on Wednesday.
Militants detonated the bomb at the Dayah hotel before storming the building, Somali Police Major Ahmed Ibrahim told CNN.
A second explosion followed about 15 minutes after the initial bomb. Ibrahim said that the truck bomb had triggered the latter explosion.
At least 13 people were killed in the attack, Major Mohamed Ahmed, a Somali police officer, told Reuters. Ahmed said that the death toll could rise.
Al-Shabab, which is considered to be al-Qaeda's franchise in East Africa, claimed responsibility for the bombings in a statement. The group frequently carries out suicide and car bombings at hotels in Mogadishu, saying it is targeting government officials.
Somalia's Andalus radio station, which has ties to al-Shabab, reported that "well-armed mujahideen [fighters]" were fighting inside the hotel, according to Reuters.
The hotel, in Mogadishu's Waberi district, is frequented by parliamentarians. Somalia's Radio Dalsan reported that journalists working for several international news organizations had been injured in the explosions.
Al-Shabab is engaged in an armed insurgency trying to overthrow the Western-backed federal government in Somalia. The country recently held parliamentary elections and MPs are in the process of choosing a new president.