Somalia: Al-Shabab Claims Scores Killed in Attack on Ethiopian Base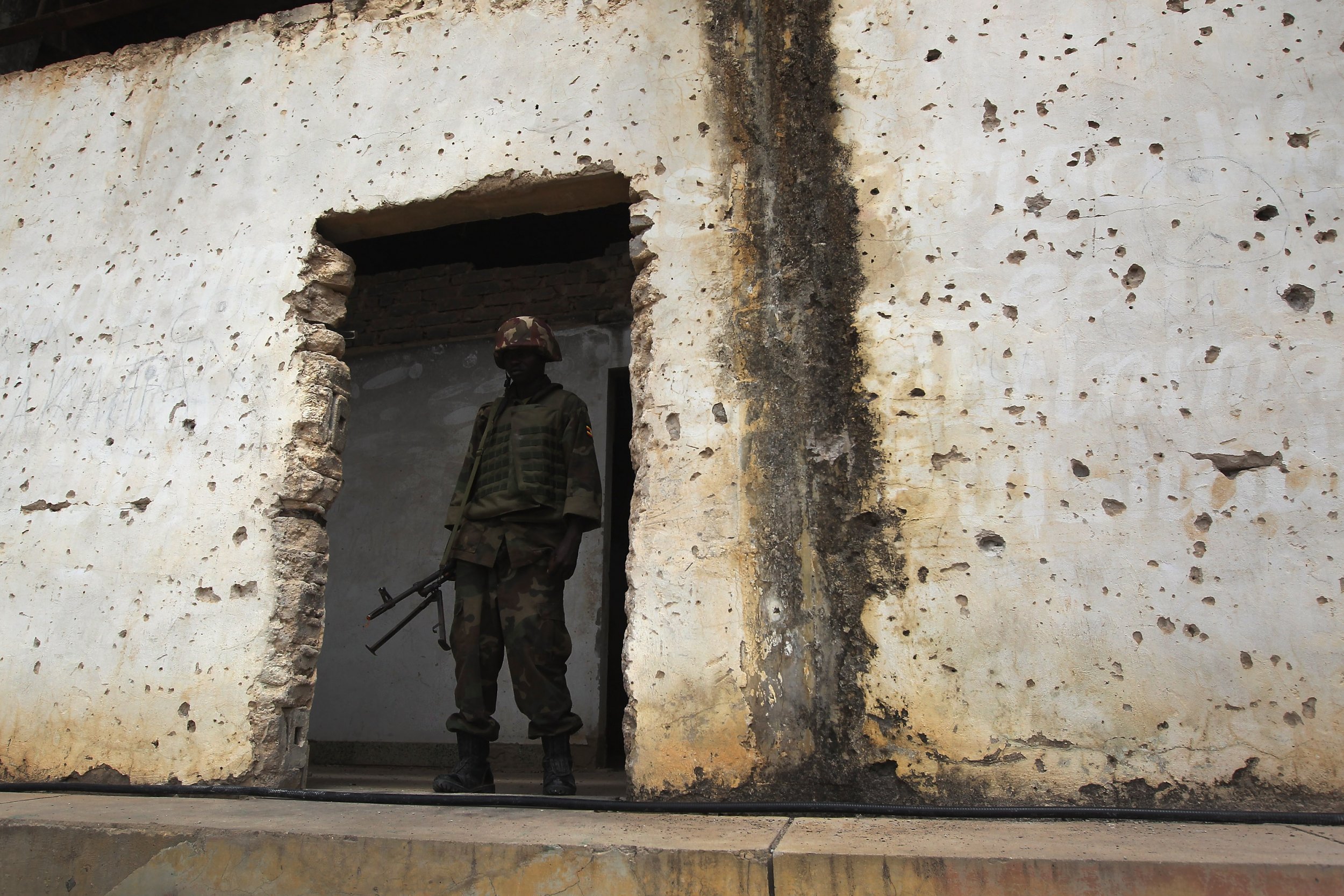 Updated | Al-Shabab militants claim to have killed scores of Ethiopian soldiers in its latest attack on an African Union military base in Somalia.
A spokesman for the Somali militant group, Abdiasis Abu Musab, told Reuters that militants rammed a suicide car bomb into the base in Haglan, central Somalia, which is used by Ethiopian troops who are part of the African Union mission in Somalia, known as AMISOM. The Al-Shabab spokesman claimed that 43 soldiers had been killed, as well as "several" militants, though the group has been known to inflate casualty figures in the past. The Al-Shabab spokesman later revised the death toll to 60 soldiers and 16 militants.
AMISOM stated via its Twitter account that there was an "attempted" Al-Shabab attack on a joint AMISOM-Somali National Army base in Halgan. "The enemy was successfully repelled," said AMISOM, ading that the militants were now on the run with allied forces in pursuit and that a cache of weapons had been reclaimed. AMISOM spokesman Lieutenant Colonel Joe Kibet told Reuters that 110 Al-Shabab militants were killed in the attack and that the death toll given by Al-Shabab was a "falsehood."
The Al-Shabab spokesman claimed that the bomb destroyed the gate and parts of the base, and that the militants drove out the Ethiopian troops before withdrawing. Somali officials and residents told Voice of America that Al-Shabab also targeted a Somali government base in the attack, but that in both cases the militants were repelled.
Al-Shabab, which is aligned with Al-Qaeda , has attacked three other AMISOM bases since June 2015. The group attacked a Burundian base in Leego, about 62 miles northwest of Mogadishu, in June 2015, killing more than 50 soldiers. The militants also besieged a Ugandan base in September 2015, killing around 20 soldiers. In January, Al-Shabab militants overran a Kenyan base in El Adde in the Gedo region, near the border with Kenya. While Kenya's defense ministry never confirmed a casualty count, Somali President Hassan Sheikh Mohamud claimed that up to 200 soldiers may have been killed in the attack.
This article has been updated to include a statement from AMISOM, comments from Lieutenant Colonel Joe Kibet and a revised death toll from Al-Shabab.