Somalia Region 'Blocks Return' of Refugees from Dadaab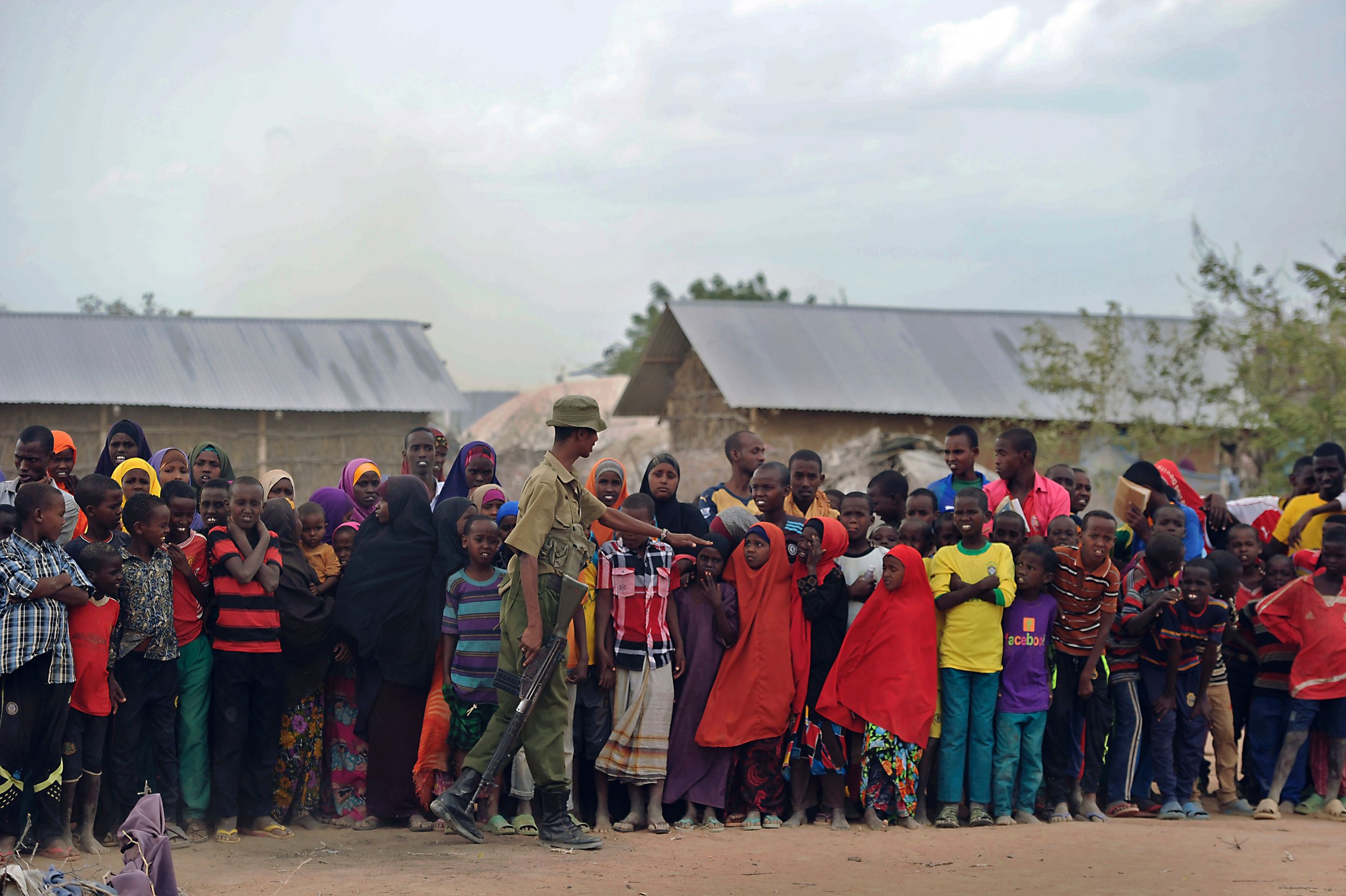 Updated | The interior minister of Somalia's Jubbaland region has said that the state has blocked the repatriation of Somali refugees from Kenya due to inadequate humanitarian provisions.
More than 300,000 refugees are currently residing in a complex of refugee camps in Dadaab, a Kenyan town close to the Somali border, the vast majority of whom are Somalis.
The Kenyan government announced plans in May to shut down the camps, saying that they had become a hosting ground for members of Al-Shabab, a Somali militant group that has launched several large-scale attacks in Kenya. Kenyan Interior Minister Joseph Nkaisserry said that the country aimed to move out 150,000 refugees from Dadaab by the end of 2016.
General Mohamed Warsmae Darwish, Jubbaland's interior and security minister, told Voice of America (VOA) that the region's security forces had been instructed to stop refugees moving out of a transition center, since "thousands" of refugees were already facing "severe humanitarian challenges" in cities including Kismayo, a port town in southern Somalia and the commercial capital of Jubbaland. Somalia is a federal republic and contains several autonomous regions, of which Jubbaland is one.
"They are transported from Dadaab with trucks and once they reach Somalia they are given $200," said Darwish. "That is it. They do not have the basic human necessities such as water, food and shelter."
The return of refugees to Somalia is governed by the Tripartite Agreement, signed by the United Nations, Kenya and Somalia in November 2013. Darwish claimed that the region had been overrun by 16,000 refugees and that the other signatories were not honoring the agreement, which stipulates that shelter be provided for returnees.
A spokesman for the U.N. Refugee Agency in Kenya, Duke Mwancha, told Newsweek: "We have been made aware of this development and we are getting in touch with colleagues and counterparts in Somalia to obtain the details."
Mwancha says that, since the voluntary repatriation scheme was launched in December 2014, more than 29,000 refugees had returned to Somalia—23,000 of whom did so in the first eight months of 2016.
The U.N. Refugee Agency denied reports on Friday that Somali refugees felt coerced into leaving Dadaab due to allegedly threatening rhetoric by the Kenyan government, Kenya's Daily Nation reported. U.N. spokesman Mwancha added that returnees were given two $200 stipends—one when leaving Kenya and the same when reaching Somalia—as well as providing them with three months of food rations and promising that their children a place at schools for at least six months.
This article has been updated to include a response and new statistics from the U.N. Refugee Agency. This article originally misspelled the surname of Duke Mwancha.