Some Americans Eligible For Second Stimulus Checks From Local Governments
As Americans wait to see if the IRS will be sending out a second round of stimulus checks, local legislators already moved to provide constituents with additional financial help.
The CARES Act, passed on Capitol Hill in March, provided eligible Americans with direct payments to offset the financial burden of the new coronavirus pandemic. It also allocated funds for state and local governments and lawmakers in at least three states are putting that money into the pockets of their residents.
Orange County, Florida, reopened applications for residents to apply for $1,000 stimulus checks on Monday. Officials allocated about $36.5 million in federal CARES Act funding for the program and the county warned on Sunday that this could be the last time the application reopens.
To apply, a person had to live and pay rent or have a main residence in the county, and be an American citizen or a permanent legal resident. Only 10,000 applicants will be accepted, according to the county. On Monday, people jumped at the opportunity and the county reached its 10,000 applicant capacity within 20 minutes, prompting the application to close. In June, the program accepted 30,000 applicants, according to the Orlando Sentinel.
Local financial assistance was also made available to residents in the neighboring Polk County. Officials are giving an estimated $35 million to those who lost their job or income due to the pandemic. Individuals had until Friday to apply for the $2,000 payment and as of Sunday, $27,772,000 was allocated to 13,886 applicants. An additional 8,525 applications were in progress or waiting to be reviewed.
Some 1,000 miles away in Montgomery County, Texas, homeowners are waiting on $500 payments. Applications were supposed to open on July 1, but it was delayed because the county was still awaiting approval from the U.S. Treasury. Approval is required under the CARES Act, according to Precinct 3 Commissioner James Noack.
Newsweek reached out to Noack for more information about the status of the program but did not receive a response in time for publication.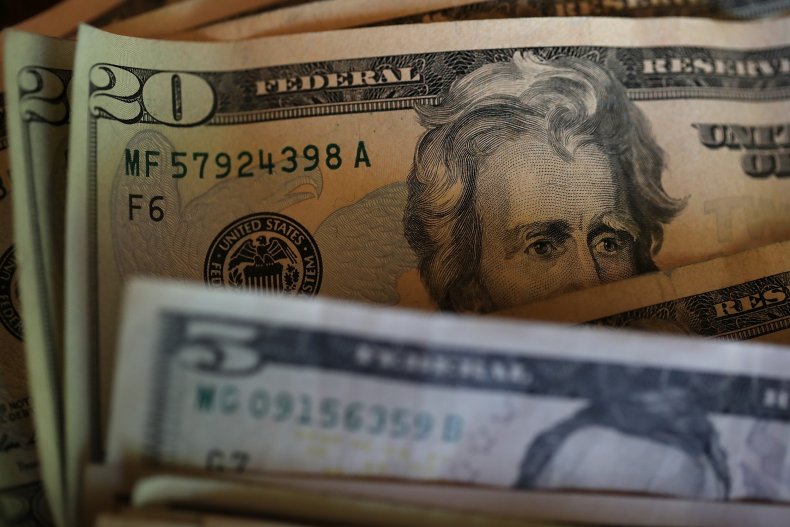 While homeowners wait for the additional payments, some Montgomery County residents already submitted their applications for a $2,500 payment. Available on a first come-first served basis, qualified applicants had to prove they were financially impacted by the pandemic. This could be in the form of a loss of income or increased childcare expenses, according to the county, and the money could be used for rent, mortgage, utilities or medical prescriptions.
Applications opened on June 30 and people can continue to apply through September 15 or until funds run out.
Farther south, in Harris County, officials allocated $30 million for payments to individuals. Applications were accepted for a short time–from 6 a.m. June 23 until 10 p.m. June 24–and was expected to help between 20,000 and 25,000 families, KTRK reported. Eligible low-income Harris County residents could receive up to $1,500 in one-time assistance.
Under the CARES Act, eligible individuals earning an adjusted gross income of $72,000 or less received a $1,200 payment. Two months later, in May, the House of Representatives passed the HEROES Act, which includes base payments in line with those in the CARES Act. However, whereas the CARES Act provided an additional $500 for children, the HEROES Act expands that to $1,200 each for up to three dependents, not just children.
Republicans called the HEROES Act "dead on arrival" and criticized economic impact payments for including certain undocumented immigrants who were excluded the first time around. It's possible Republican legislators and President Donald Trump's administration is eying a more targeted approach to another round of payments to help those who bore the financial brunt of the pandemic the most.
In Louisiana, officials are also taking a targeted approach to additional help, aiming to put more money in the pockets of people who kept the state running. Cashiers, bus drivers, law enforcement, health care workers and other individuals working on the front lines in Louisiana could receive a $250 check.
To be eligible, a person must have performed essential activities for at least 200 hours from March 22 through May 14 and have an annual income of $50,000 or less. Applications are expected to open on July 15, according to WBRZ, and 200,000 people will receive payments.
Instead of a one-time payment, officials in Skagway, Alaska, are offering assistance on a monthly basis as funds allow. Beginning in June, households impacted financially by the pandemic could apply each month for the lesser of either $1,000 per household member or eligible expenses, including rent and mortgage payments, utilities and groceries.
Checks started going out on July 1, according to KHNS, and Mayor Andrew Cremata said the payments are intended to empower people to spend money locally.
"And on the other side of that coin, make sure that every resident here, especially the ones who have been significantly impacted by COVID, can have the resources to buy groceries, pay their home heating oil bill, pay their electrical bill and be self-sufficient," Cremata said. "To me that that is the heart and the soul of this program."