Some Americans With Expired Passports Will Be Able to Return Home During Pandemic
Some Americans with expired passports will be able to use them for return flights home during the pandemic.
U.S. citizens currently abroad whose passports expired on or after Jan. 1, 2020, may be able to use their expired passports for return travel to the U.S. or U.S. territories until March 31, 2022, the Department of State said in a memorandum issued Tuesday.
Recently expired passports can't be used to travel from the U.S. to an international destination, the State Department added. However, the passports can be used to visit an international country on the way to the U.S. or U.S. territory, just as long as the stay in the foreign country is no longer than necessary to reach a connecting flight to the U.S. or a U.S. territory.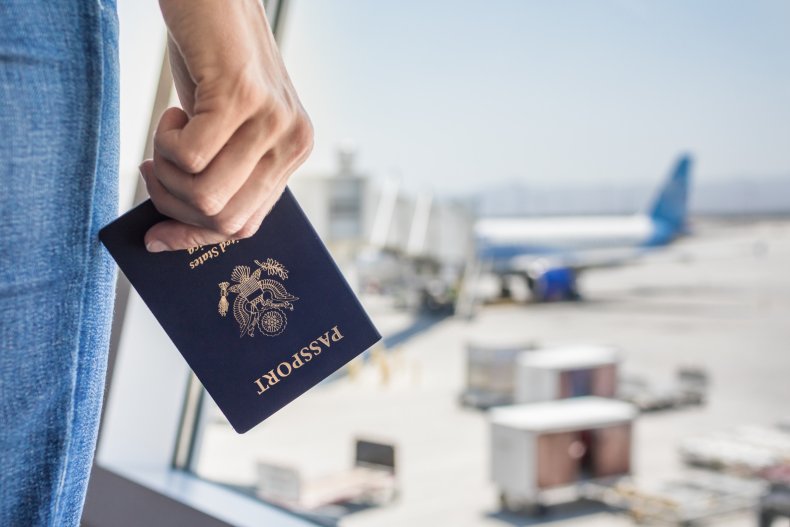 All travelers, regardless of vaccination status, must show proof of a negative COVID-19 test taken no more than 24 hours before their flight's departure to the United States, the State Department added. This policy went into effect Dec. 6.
As of Oct. 29, it takes roughly eight to 11 weeks to either get a new or renewed U.S. passport, according to the State Department website. Expedited processing, available for an additional $60 fee, can take five to seven weeks.
U.S. passport holders who need a renewed passport while traveling abroad should contact the U.S. embassy or consulate closest to them, the department noted.
The ongoing pandemic has caused U.S. passport agencies to resort to severely limited operations, causing significant delays. When the agencies resumed regular operations in June 2020, the offices had a backlog of 1.7 million applications.
Initially, the backlog caused wait times for new and renewed passports to extend to 12 to 18 weeks. However, the wait times returned to their current state by late October 2021.
The COVID-19 pandemic has also caused a recent wave of flight delays and cancellations as end-of-year holiday travel nearly returned to its pre-pandemic levels.
While icy weather has caused some of the problems, numerous U.S. airlines have cited the Omicron variant as contributing most to the issues.
The highly contagious variant resulted in pilot and crew shortages, leaving many planes grounded and unable to operate. The cancellations also delayed tens of thousands of travelers, spoiling their holiday plans and leaving them scrambling for alternative flights.
Despite the delays and cancellations, the work shortages may be somewhat alleviated by the Centers for Disease Control and Prevention's (CDC) recent shortening of its suggested isolation and quarantine periods.
On Monday, the CDC said those who had been exposed to COVID-19 or tested positive for the virus could stay isolated for just five days rather than the previously suggested 10-day period.