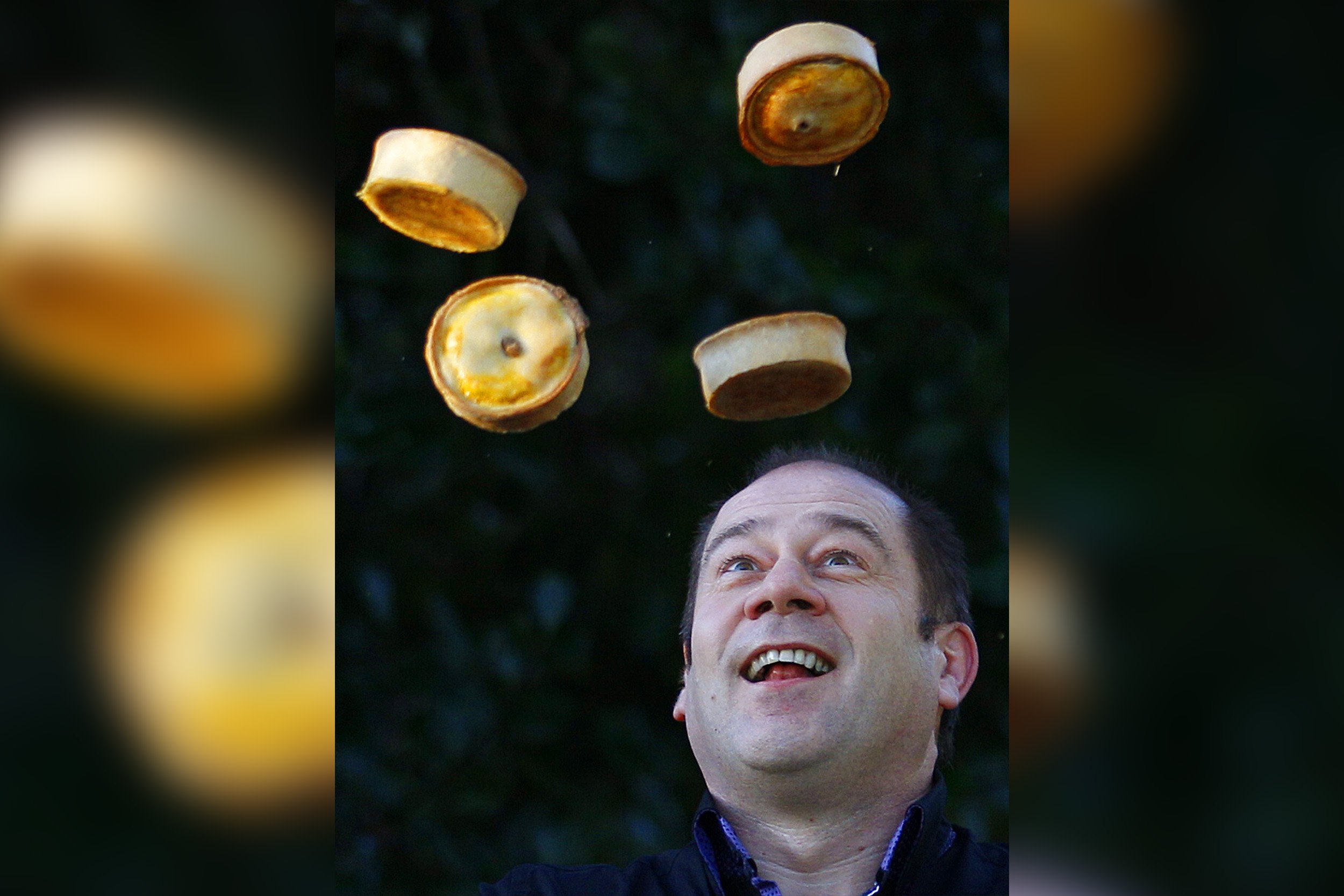 Post-Thanksgiving turkey sandwiches are tasty...for all of a day and a half. But shouldn't there be a more interesting way to utilize the last bites of turkey, the dregs of green bean casserole and mashed potato remnants a week after the feast is over? It turns out there is, which is why some of the nation's best chefs have come up with innovative ways for you to maximize your Thanksgiving leftovers—from Panko-crusted, turkey-stuffed mashed potato balls, to pancakes made from the last pieces of sweet potato pie. Tuck in.
Jenn Louis, of Portland's Lincoln Restaurant and Sunshine Tavern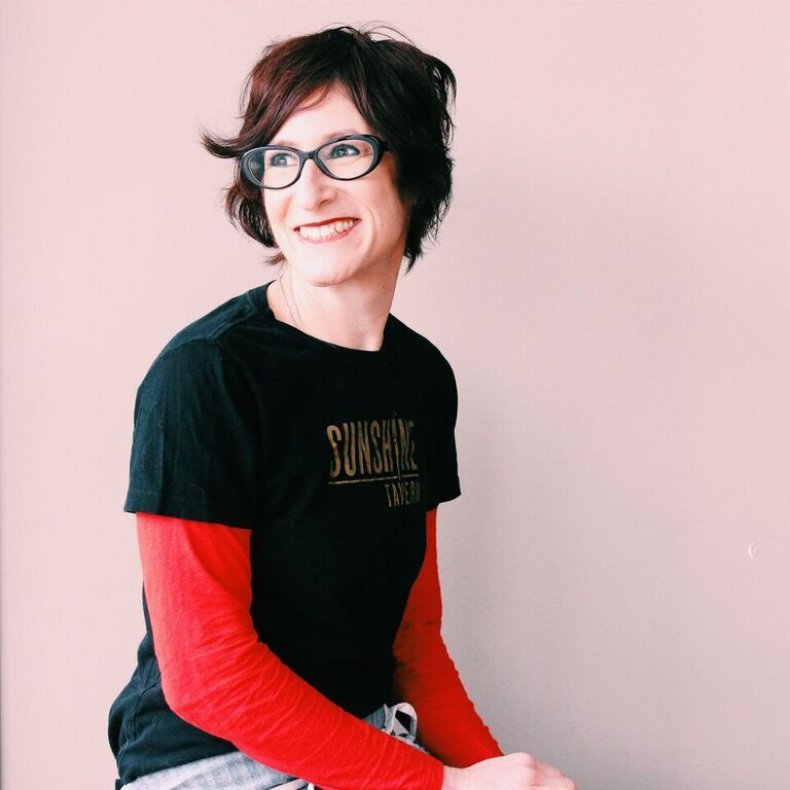 Thanksgiving Bánh Mì
Louis has added a homestyle twist on the traditional Vietnamese Bánh mì sandwich. "It has all the bright components of a traditional bahn mi like cilantro, quick pickled carrots and daikon, and cucumbers," she says. "I make a sweet/hot mayonnaise with leftover cranberry sauce and sambal chili. Then, I make easy turkey croquettes to add to the sandwich with leftover mashed potatoes, chopped leftover turkey, ginger, scallions and a bit of cayenne pepper, rolled in panko and fried. The sandwich is like a Bánh Mì meets falafel, meets Thanksgiving dinner. It's amazing."
Matt Jennings, of Boston's Townsman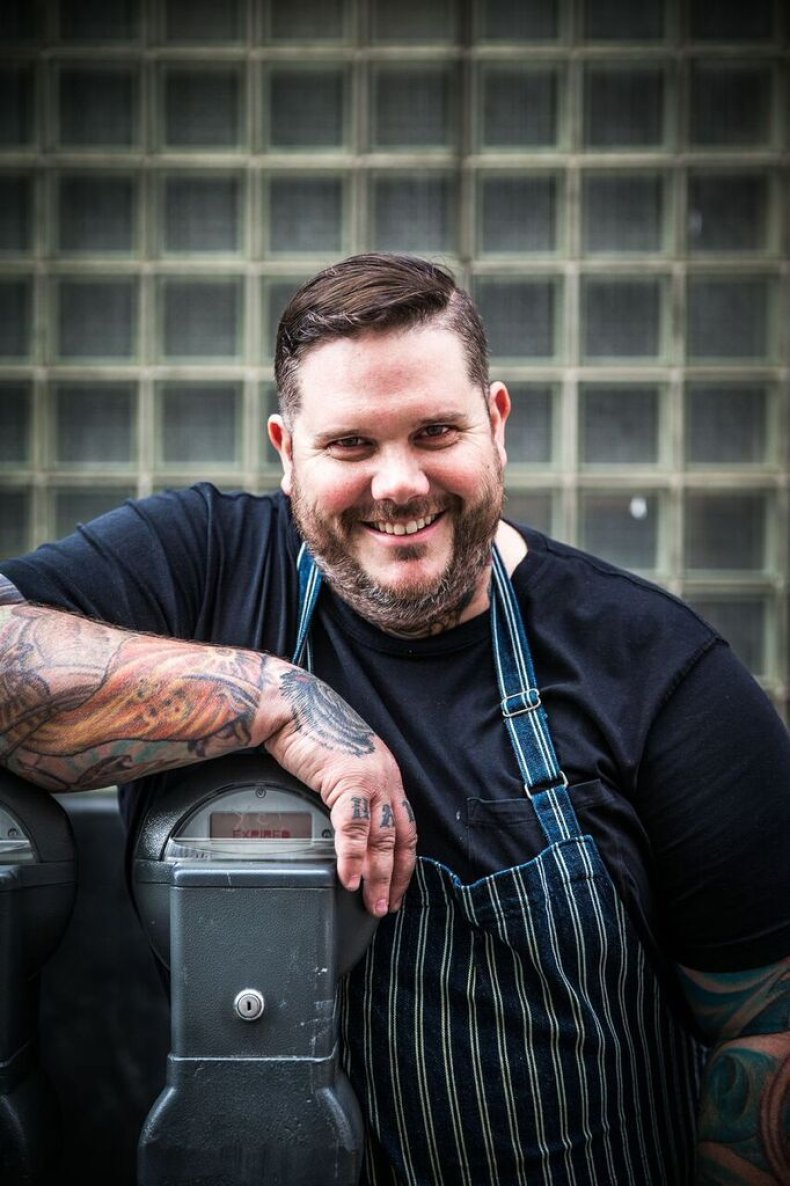 Turkey Day Frittata
This one might be the easiest of them all. Matt Jennings suggests studding a traditional, egg-based Italian frittata "with all the leftovers from the fridge" from Turkey Day. So whether that means drizzling chunks of stuffing, the last bits of biscuits or slices of honey ham, this industrious recipe yields a delicious next-day breakfast.
Leftover Sweet Potato & Tasso Ham Hash
Jennings also has the perfect solution for people searching for the perfect intersection of sweet and savory: a hash. Take those leftover sweet potatoes and toss it with stray pieces of ham to make a low-maintenance meal.
Creamed Onion Grilled Cheese
How does grilled cheese fit into Thanksgiving? Jennings suggests using leftover creamed onions to make a delectable grilled cheese. The bread and cheese selections will vary, but Jennings' choice is thick cut bread, with Taleggio cheese. Hell, may as well add all the cheese you have. Err on the side of too much cheese.
Turkey Drumstick Poutine with Leftover Gravy
This one is so brilliant, we can't believe it's not available everywhere. Jennings takes Canada's great export, poutine, and puts a Thanksgiving twist on it. Ladle extra gravy over French fries, cheese curds and shredded turkey for a sensational poutine—exactly what you'd eat to assuage that post-Thanksgiving hangover. Trust us.
Thomas Chen, of New York City's Tuome
Thanksgiving Dumplings
One way to make use of multiple leftovers? Hash it all into a dumpling. Thomas Chen, who cooks with a contemporary American flair and Asian influences, suggests using "a combination of turkey, green beans and stuffing, served with gravy" to create an unusual, delicious dumpling.
Panko Crusted Turkey Stuffed Mashed Potato Balls
Coating something with bread or Panko crumbs is a simple, scrumptious way to make anything crispy. Chen offers his recipe for mashed potato balls, coated with Panko crumbs and stuffed with turkey. Top it off with a cranberry dipping sauce, and you can feast all over again and again and again.
Tim Love, of Austin, TX's Lonesome Dove
Texas Hot Brown
Tim Love makes a Lone Star State favorite after Thanksgiving: the Hot Brown. After making an egg batter, he takes white bread, tops it with leftover turkey, layers it with Manchego Cheese and sauce, and serves it open-faced, with chili-infused turkey gravy. Smoked tomatoes are the finishing garnish on this sumptuous leftover treat.
Dan Holzman, of New York City's Meatball Shop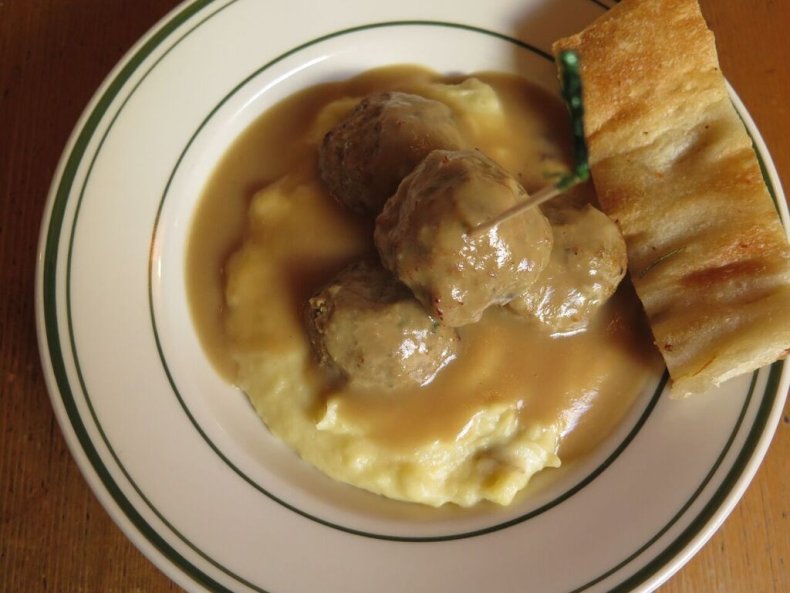 Gobble Gobble Balls
Dan Holzman has a tried and true recipe to tide him over after the holidays: Gobble Gobble Balls. What started as a home-cooked experiment is now something Holzman serves at his restaurants during the holiday season—and with good reason. The ground turkey meatballs—created with leftover chunks of stuffing, dried cranberries and spices, and ladled with a generous amount of gravy—are a mouthwatering way to use those last bits of Thanksgiving dinner still lingering in the fridge.
Ford Fry, restaurateur of Houston, Texas and Atlanta, Georgia
Turkey Flautas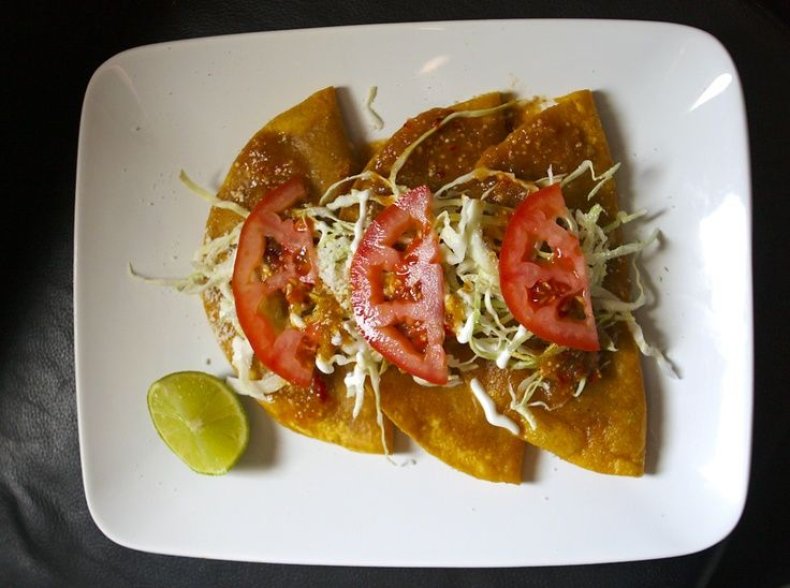 Ford Fry is the first to admit that he "always goes the Mexican route" after Thanksgiving. His idea for leftover turkey? Roll it up, and make some flautas. "Depending on what sounds good to me in the moment, I can pretty much always bet that chopped up turkey rolled or folded into a good corn tortilla, crisped up, works for me," he says.
Tacos Dorados Con Mole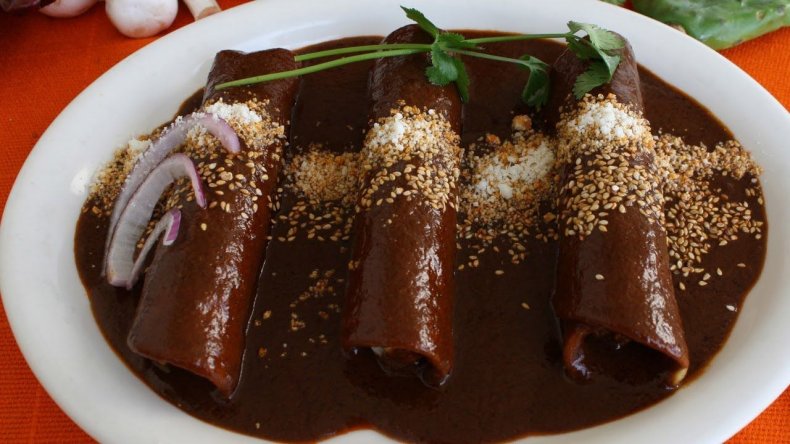 Part of the legend of mole sauce is that it was bred from leftovers, too. Story goes that nuns in Puebla, Mexico, panicked when an archbishop was coming to visit, but they had nothing to serve him. So they whipped up the now famous mole, a thick combination of spices, chili pepper, nuts, stale bread and just a hint of cocoa. And what better to serve with Thanksgiving leftovers than the OG leftover food? It's certainly a Fry favorite. "Mole is awesome sauce for turkey, especially if someone decided to overcook the bird," he says.
Jimmy Bradley, of New York City's The Red Cat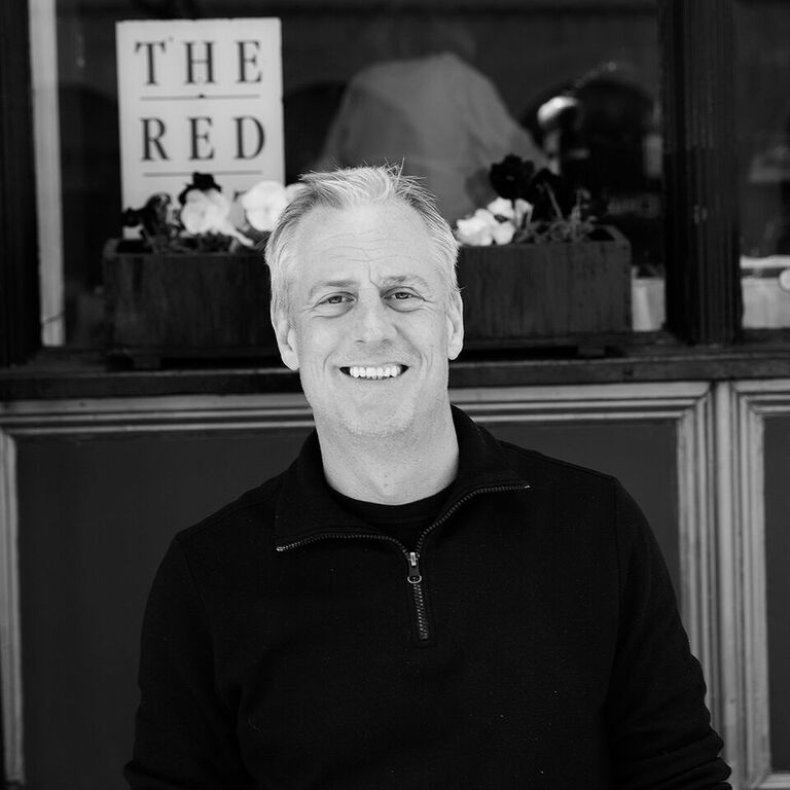 Sweet Potato Pancakes
Sweet potatoes are the holy grail of Thanksgiving dinners and, at least in my family, are the first leftovers to get scooped up. Before they're all gone, try whipping up some sweet potato pancakes, courtesy of The Red Cat's Jimmy Bradley. "Sweet Potato Pancakes are also a super option for breakfast, with leftover sweet potato puree," he says. "I'll drizzle them with the best quality maple syrup I can find and cinnamon butter."
Turkey Pot Pie
For those sick of turkey sandwiches, a good, crusty turkey pot pie is the way to go. It's a tradition for Jimmy Bradley, who says he'll often "forgo Black Friday participation and stay home to make a solid turkey pot pie, then have some people over to eat it. Sometimes I'll make little individual pot pies for everyone." The best part? It can have anything you want in it.
Chris Cosentino, of San Francisco's Cockscomb Restaurant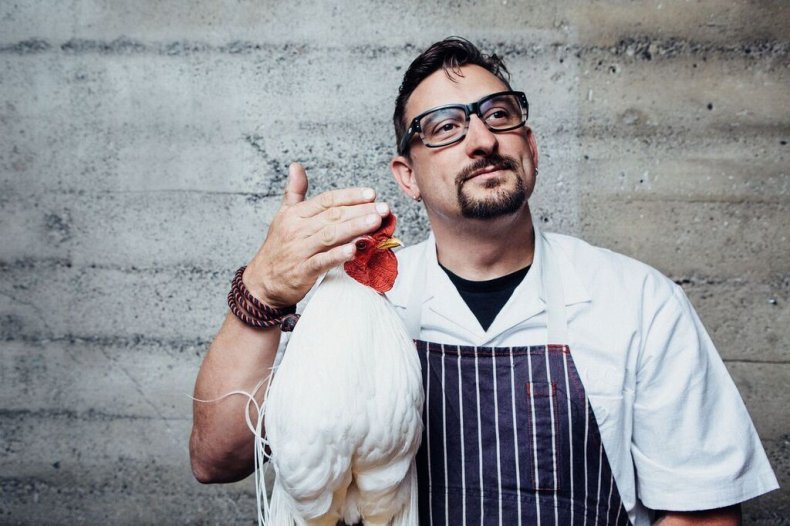 Turkatsu Sandwich
The "turkatsu" sandwich is Chris Cosentino's take on the Japanese tonkatsu sandwich. The chef swears by the recipe, which involves pan-frying a leftover turkey cutlet, and putting that in between two slices of white bread smothered in crab mayo. "It's delicious, I swear," he says. Our taste buds believe it.