Some 'Big Brother' 21 Players Already Know Each Other: Here's What It Means For The Game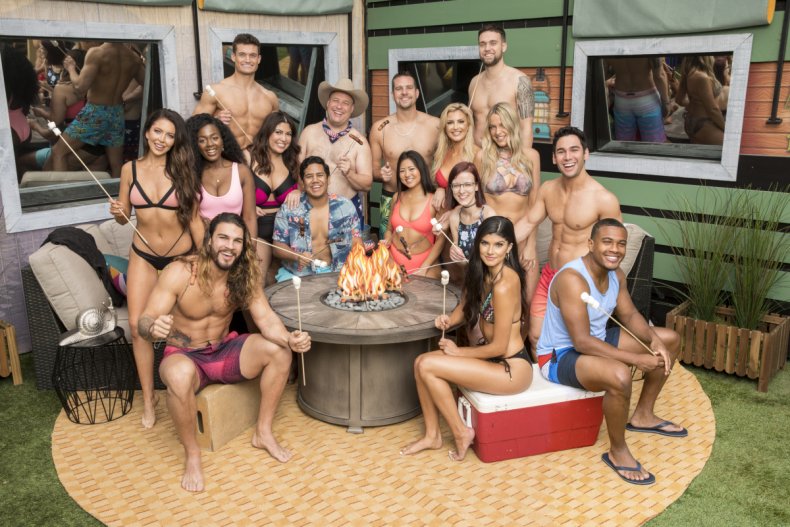 There have been no shortage of Big Brother theories and rumors this summer, even months before the premiere date. Tuesday night's premiere episode put all of the final theories to rest, including the idea that Big Brother 21 (BB21) houseguests may be working in teams this season.
Big Brother host Julie Chen Moonves teased the idea only 10 minutes into Tuesday's premiere episode. Before a commercial break, Chen Moonves tied the idea of houseguests with history into the summer house's theme: camp. She noted that some summer camp attendees know each other when they attend each year. Big Brother, she implied, may not be too different.
It turns out, this theory was right: some houseguests have history. The first connection established was between Christie and Tommy, as Christie had just gotten out of a 7-year-long relationship with Tommy's aunt. Tommy explained that he'd try to play it off as if the pair didn't know each other, to make sure there was no target on either of them.
Christie was under the same impression: pretend that they didn't know each other and discuss in private.
The rumor of a partners season began on Twitter last week after the cast list was released, and Christie and Tommy's connection was already apparent to some. "Holly & Kathryn know each other (also both pageant girls) & Christie dated Tommy's aunt for 7 yrs so they clearly know each other!," Twitter user @tangela314 noted. "The rest we'll have to find out the connection."
This theory was even supported by former multi-season Big Brother houseguests Janelle Pierzina and Nicole Franzel. Pierzina was on a season with a partner twist, and saw a similarity in the BB21 houseguests, who were primarily from New York and Miami, according to their bios, released by CBS.
Franzel echoed the idea, and said it seemed to be a fitting twist.
Some fans had previously assumed if a partner twist would be incorporated, it would be between returning players, in an All-Stars format. The idea of an All-Stars format has been negated, given the all new cast, but as Big Brother always says, it's safe to expect the unexpected. If a former player appeared, it wouldn't be the first time Big Brother threw a wrench in the assumed cast list.
What this twist means for the BB21 gameplay has yet to be revealed. Since not everyone in the house has an obvious, past connection, it may be up to the houseguests to determine whether or not to keep their histories secret or to abandon them altogether.