Some California Students to Receive $10K for Tuition After Completing 450 Volunteer Hours
California will help select students pay for their college educations in exchange for completing hundreds of hours of community service, Governor Gavin Newsom announced Tuesday.
The #CaliforniansForAll College Corps has partnered with 45 universities, colleges and community colleges—including some University of California and California State University campuses—whose students will be able to apply for the program.
"California is a world leader in both higher education and service," Newsom said in a news release. "The #CaliforniansForAll College Corps advances these priorities by connecting Californians of different backgrounds with enriching service opportunities throughout the state while making college more affordable for our state's future leaders."
He added that the program organizers "hope the Corps will be replicated across the nation."
Up to 6,500 undergraduate students will be selected to take part in the volunteer program over two academic years, Newsom's volunteer office said in the release. Their service will address such issues as COVID-19 recovery, K-12 education and climate action. Those who complete the 450 hours will receive $10,000 through a $7,000 stipend and a $3,000 education award.
The students will also receive academic credit for the volunteer work, although the amount and type of credit are up to each school.
Nearly 4 million Californians owe $147 billion in student debt, with Black and Latino people seeing the highest rates of debt payment default and delinquency, according to the release. The College Corps program is meant to help ease the debt burdens on recent graduates "while moving the state forward with service-focused careers."
Additionally, the release said the initiative will provide opportunities for "Dreamers," students whose immigrant parents brought them into the U.S. illegally, who are eligible under a California exemption to pay in-state tuition and receive aid as long as they meet certain requirements.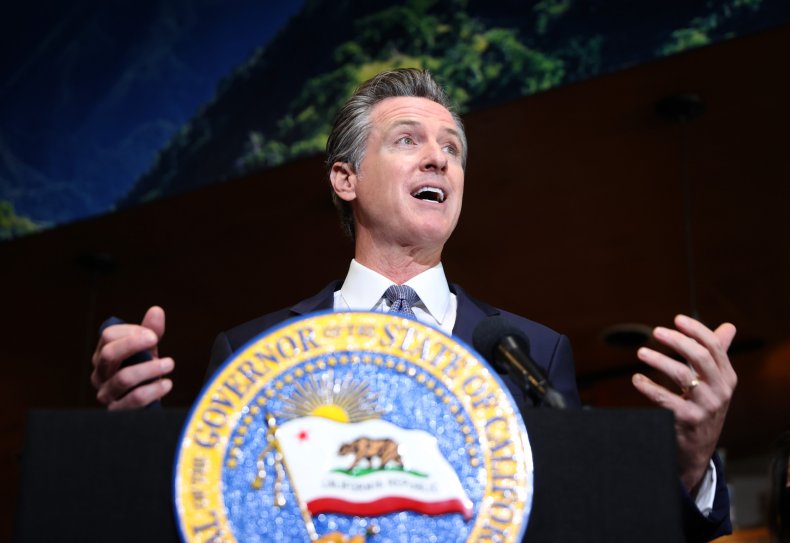 The schools and campuses selected to partner with the state program include UC Berkeley, UCLA, San Francisco State, the University of San Diego and Sacramento State.
University of California President Michael Drake said in a statement that the school was "pleased" to be a part of the initiative that "will help thousands of students pay for college while they give back to their communities."
"Providing more pathways to a debt-free degree while empowering students to pursue service-oriented career paths is a reflection of our shared commitment to access, affordability, and public service," he said.
The first service year will begin in August 2022 and end in July 2023, while the second will begin in August 2023 and end in June 2024, California Volunteers, a state office, said. All partner schools are responsible for recruiting and selecting students to join the program this spring, as well as the community organizations where they will complete their hours.
The schools are expected to make application information available to students by March, according to California Volunteers.