Some Doctors Urging to 'Retire the Cloth,' Push Hospital-Grade Masks Amid Omicron Surge
Over the weekend, Chief Medical Adviser Dr. Anthony Fauci appeared on ABC news where he spoke about how "extraordinarily contagious" the Omicron variant of COVID-19 is, stating that its ability to spread even outmatches Delta.
Earlier this month, a study by researchers at LKS Faculty of Medicine at The University of Hong Kong published a report stating that Omicron multiplies 70 times faster than the Delta variant. This has led some doctors to question the way the U.S. currently approaches masking.
"I think the time is really here to retire the cloth mask," Dr. Amy Edwards, and infectious disease expert with University Hospitals in Ohio, told Fox 8 WJW-TV Cleveland.
"If everybody could just be careful for like three or four weeks, I think we could save a lot of lives and save a lot of hospital beds," Dr. Edwards explained to the station.
Edwards is joined in her sentiment by Dr. Leana Wen, an emergency physician and public health professor at George Washington University, and Linsey Marr, a professor at Virginia Tech who studies the transmission of viruses through air. Both warned against the use of cloth masks in recent interviews.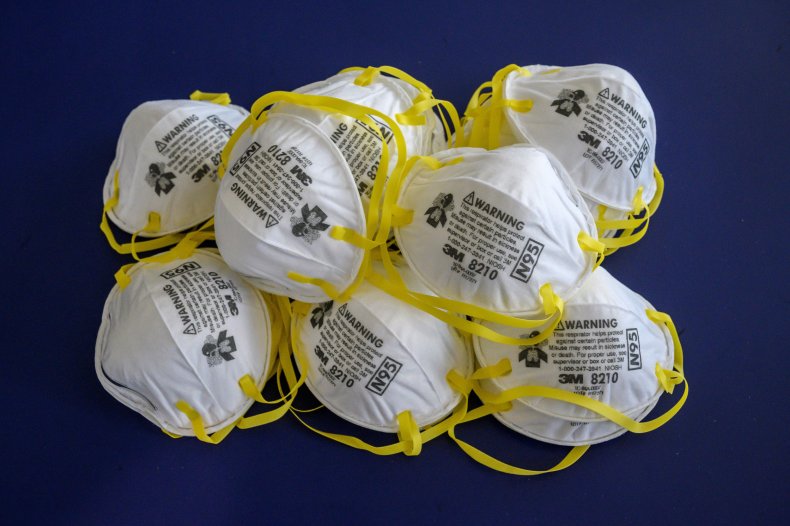 "Because we know that COVID is airborne, the quality of the mask really matters," Wen told MarketWatch. "[A single-layer mask] provides very little protection against the Delta variant, and certainly against the very contagious Omicron variant."
Instead of using a cloth mask, Wen suggested upgrading to a KN95 or KF94 mask. Marr offered similar advice, telling NPR that "cloth masks are not going to cut it with Omicron," adding, however, that she does have "a lot of confidence in an N95."
While these different masks very in their design, the KN95, N95 and KF94 are generally agreed to filter out over 94 percent of air particles when worn correctly. In contrast, the cloth masks filter out about 50 percent of aerosols, according to the National Center for Biotechnology Information.
Experts, including Fauci, continue to urge masks, but the vaccine continues to remain at the forefront when it comes to stopping the spread of the virus and protecting against serious infection. However, as the virus continues to spread across the U.S., he stressed that mask wearing must be taken seriously.
"We want to make sure people keep their masks on. I think the idea of taking masks off, in my mind, is really not something we should even be considering," Fauci said during his appearance on ABC. "Anything that could get people more vaccinated would be welcome."