Some glitches have been reported as the Biden administration soft-launched a website to request free at-home COVID tests on Tuesday.
The website, COVIDTests.gov, launched Tuesday in its beta phase, White House press secretary Jen Psaki told reporters in a White House briefing. The website contains an "Order Free At-Home Tests" link that directs people to an online order form from the U.S. Postal Service.
Tuesday afternoon, there were reports of issues regarding the website's address verification tool incorrectly enforcing the four-per-household cap on apartment buildings and other buildings with multiple units, according to the Associated Press. It was unclear how extensive the problem was.
One Twitter user, Kaiser Health News reporter Victoria Knight, tweeted that people in her multiunit rowhouse were unable to order tests despite making a distinction between different apartment units in the building.
Another Twitter user, Venkatesh Satheeskumar, a student at the University of Missouri, replied to Knight's tweet, saying he experienced the same issue. He lives in a residential dorm, he tweeted.
A banner at the top of the COVIDTest.gov website page reads: "Please check back tomorrow if you run into any unexpected issues."
"Every website launch, in our view, comes with risk," Psaki said in the briefing. "We can't guarantee there won't be a bug or two, but the best tech teams across the administration and the Postal Service are working hard to make this a success."
Psaki noted that the U.S. Digital Service, which was founded after HealthCare.gov, has been assisting the U.S. Postal Service "to ensure that they have what they need to be successful in this critical moment."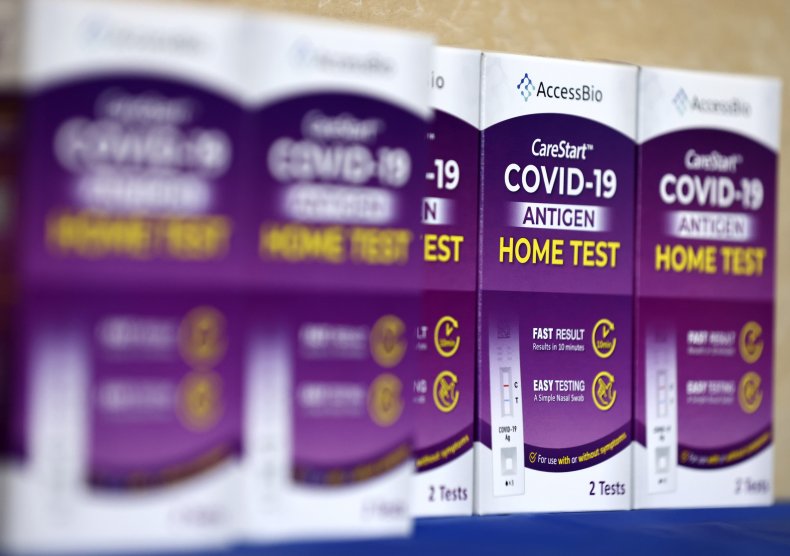 In December, President Joe Biden initially announced the government would buy 500 million at-home COVID tests to send for free to Americans, the AP reported. On Thursday, he announced that the government will purchase 500 million more, bringing the total number of free at-home COVID tests to 1 billion.
A half-billion tests would be available on the website, according to a White House statement issued January 14. The tests ship straight to American households, generally shipping within seven to 12 days of ordering, according to the statement.
Private insurance companies have been required to cover the costs of the at-home COVID tests since January 15, according to the statement. The companies are required to pay for eight free at-home tests per individual per month, the statement said.
Those without insurance are able to order at-home COVID tests from the government website for free and could also receive them at some community health centers, according to the Centers for Medicare and Medicaid Services.
The website will officially launch Wednesday morning, Psaki said in the briefing.