Some Murder Cases Grow Cold. For Victims' Families, the Pain Remains Hot | Opinion
Angel Turner still hopes to find justice in the 1997 slaying of her sister, Georgia Leah Moses. Moses—who would've turned 36 this year—was last seen alive at age 12, not far from her Santa Rosa, Calif. home; her strangled, decomposed body was found about a week later in a grove of trees off Highway 101 near Petaluma. The Sonoma County Sheriff's Office released a sketch of a man Moses was believed to be last seen with, but he was never identified and police never named a person of interest in the case.
"Last year, I started pushing for answers and even started doing my own investigation to try and solve my sister's murder," Turner said.
Police wouldn't share any information with her because the case—cold as it is—technically is still open.
"When it comes to fighting for justice, many families are left taking the torch and running the race themselves," she said. "There's only so much time in a day for departments, many that are understaffed, to investigate these crimes, follow leads, return emails and phone calls and overall put in the time needed to solve these cases."
Stories like this are all too common, and becoming more so. The Murder Accountability Project (MAP) found, using FBI data, that the percentage of homicides for which someone is charged has steadily declined from over 90 percent in 1965 to under 65 percent in 2018. Nobody has been charged in the homicides of more than 250,000 Americans since 1980, MAP found.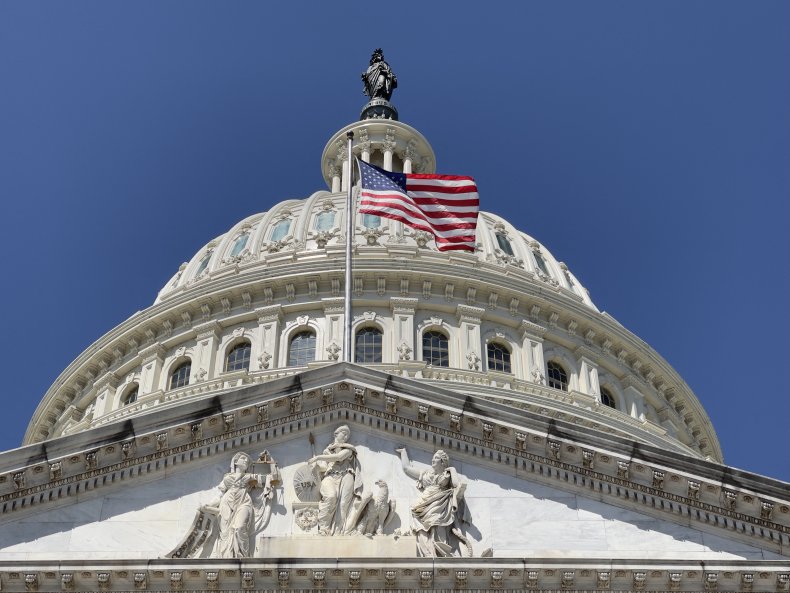 Sadly, declining homicide clearance rates for cases with Black victims like Moses accounted for this alarming trend, while reported clearance rates for white people (including ethnic Hispanics), Asians and Native Americans actually improved slightly from 1976 through 2017, MAP found.
As former prosecutors, we've seen the pain that families endure when there are no answers and no justice—and we know we can and must do more to bring these families some sort of peace.
That's why we've reintroduced the bipartisan Homicide Victims' Families Rights Act of 2021, to give more rights to the families of federal homicide victims. We want it to serve as a model for state laws, so that all victims' families can regain some hope that killers will be caught and punished.
The bill would give relatives of homicide victims, under federal law, the right to have their loved one's case file reviewed after the case has gone cold for at least three years. If the federal investigator feels it would lead to probative leads, a full reinvestigation would then occur. The bill also would require the federal government to notify family members and similarly situated people of their rights, and to provide them with updates on any cold case review undertaken. It would also collect data on systemic problems with cold cases.
We first drafted and introduced the Homicide Victims' Families Rights Act last year with the help of Rep. Michael McCaul (R-Texas), a former federal prosecutor and the ranking member of the Foreign Affairs Committee, and Katharine Manning, a former U.S. Department of Justice senior attorney advisor who specializes in victims' rights and services. It's supported by Homicide Family Advocates, the National Coalition Against Domestic Violence, the Murder Accountability Project, the American Investigative Society of Cold Cases, Parents of Murdered Children, the Association of Prosecuting Attorneys, the National Organization for Victim Assistance, Ryan Backmann, survivor and founder of Project: Cold Case and Angel Turner, too.
"We need a platform where we can know what's going on—within the limits of not jeopardizing the case," she said.
Sometimes it takes another, fresh set of eyes to discover a fact that was overlooked, or perhaps a new test can be run that was not available when the homicide was first investigated. Moreover, the passage of time can result in important reasons to interview witnesses or investigate a case entirely. More than a quarter of a million families of homicide victims deserve closure by identifying a perpetrator, and legislation like ours can help make that happen.
Rep. Eric Swalwell (D-Calif.) is a former prosecutor and serves on the House Homeland Security, Judiciary and Intelligence committees.
Glenn Kirschner is a MSNBC/NBC News legal analyst and a former federal prosecutor.
Follow them on Twitter at @RepSwalwell and @GlennKirschner2.
The views expressed in this article are the writers' own.