Government Shutdown: Some Republicans Beginning to Lose Patience With Donald Trump's Border Wall Fight
A handful of Republican lawmakers are reportedly starting to lose their patience with President Donald Trump and his border wall fight, which has resulted in a 19-day long partial government shutdown.
In interviews with CNN, some GOP senators said they were worried about the ongoing shutdown and that they are willing to re-open some important federal agencies, even if the issue of border wall funding is not settled.
"I think certainly I have expressed more than a few times the frustrations with a government shutdown and how useless it is," Senator Shelley Moore Capito of West Virginia told the news outlet on Tuesday. "That pressure is going to build."
Alaska Senator Lisa Murkowski said that she would like to see appropriations bills allowing for the opening of the Department of Interior or the Internal Revenue Service. Other agencies being considered for reopening amid the shutdown include the Treasury Department, the National Park Service and the Treasury Department.
Florida Senator Marco Rubio told CNN that he would "potentially" support appropriation bills allowing for specific agencies to open without Trump's requested border deal.
"It depends how it's constructed. I don't want to take away any of the president's leverage, but I don't think shutdowns are good for him—or for us, or for anyone. It's certainly not good for Americans," Rubio added.
Trump is demanding $5.7 billion for construction of his long-promised border wall between the U.S. and Mexico, and has refused to sign a spending bill that does not include the funding. But Democrats have repeatedly insisted they would not give in to the president's demands, calling a wall "immoral" and "wasteful."
In response to the ongoing shutdown, President Trump addressed the nation in a prime-time speech from the Oval Office on Tuesday evening. In the address, Trump called the immigration situation at the southern border a "crisis of the heart and a crisis of the soul."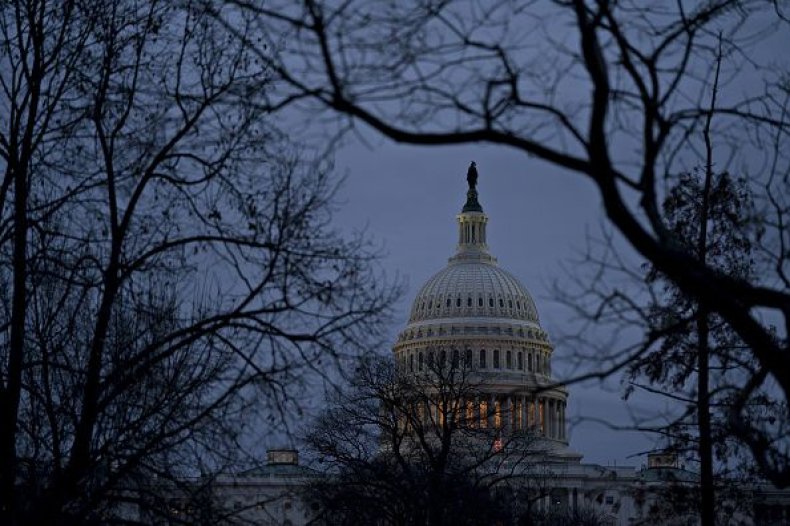 The president did not declare a national emergency at the border, as he said he might, but he did urge Democrats to come together to provide the necessary funding for the wall. Trump also put Senate Minority Leader Chuck Schumer on blast, pointing out that he, along with several other Democrats, had repeatedly supported a physical barrier at the border in the past.
"They changed their mind only after I was elected president," Trump said.
House Speaker Nancy Pelosi and Schumer immediately rebuked Trump's address in a televised speech, in which they accused the president of "manufacturing a crisis" at the border.
"Separate the shutdown from the arguments over border security," Schumer said. "There is bipartisan legislation, supported by Democrats and Republican, to reopen government while allowing debate over border security to continue."
"Democrats and the president both want stronger border security," Schumer added. "However, we sharply disagree with the president about the most effective way to do it."