Some Republicans Reverse Plan to Contest Election Results After Pro-Trump Mob Seized Capitol
The violent siege of the U.S. Capitol building by thousands of pro-Trump insurrectionists on Wednesday appeared to have backfired from what was the overall intent of the outgoing commander-in-chief's supporters.
Rather than convincing Congress to overturn the outcome of the 2020 election, the carnage that played out in the nation's capital for hours on end prompted several Republican lawmakers to reverse course and drop their plans to contest certifying President-elect Joe Biden's victory.
"I think that today changed things drastically," said Sen. Mike Braun (R-Ind.), who was previously one of 13 GOP senators who intended to object to the Electoral College outcome in several battleground states. "Whatever point you made before should suffice. Let's get this ugly day behind us."
Braun was among several Republicans who said they would no longer reject the Electoral College certification, an effort that was politically motivated by baseless accusations by President Donald Trump and his allies that there was massive voter fraud. Upwards of 140 House Republicans were expected to also contest the outcome.
However, Braun and others were not entirely true to their word.
Sens. Steve Daines (R-Mont.), James Lankford (R-Okla.), Kelly Loeffler (R-Ga.) and Marsha Blackburn (R-Tenn.), as well as Rep. Cathy McMorris Rodgers (R-Wash.), also announced they reversed their position and would no longer object to the results. But most of that same group still ultimately voted to overturn the outcome: Daines, Lankford, Blackford and Braun.
In the House, more than 130 Republicans still voted against certifying the results, including House Minority Leader Kevin McCarthy (R-Calif.) and Minority Whip Steve Scalise (R-La.).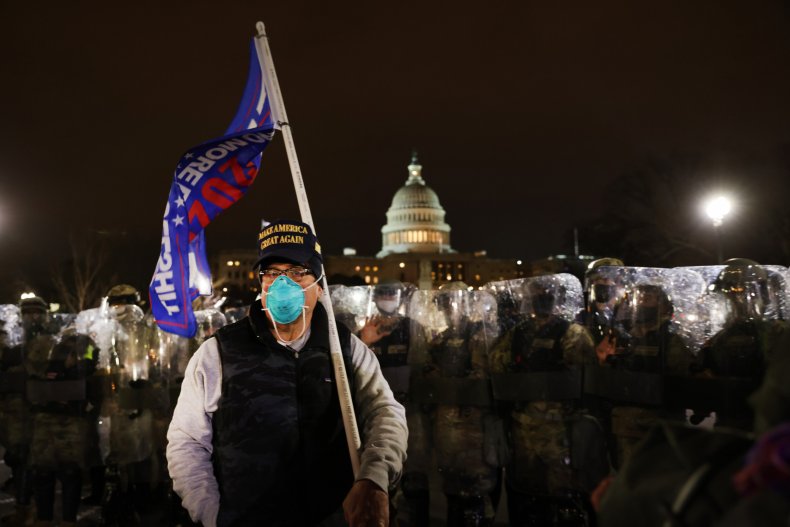 "Thugs assaulted Capitol Police Officers, breached and defaced our Capitol Building, put people's lives in danger, and disregarded the values we hold dear as Americans," Rodgers said in a statement. "I have decided I will vote to uphold the Electoral College results and I encourage Donald Trump to condemn and put an end to this madness."
Loeffler was a last-minute addition to the list of contesters ahead of her runoff race on Tuesday and a campaign event earlier in the week with the president. She lost the election to her Democratic challenger.
"When I arrived in Washington this morning, I fully intended to object to the certification of the electoral votes. However, the events that transpired have forced me to reconsider, and I cannot now in good conscience object to the certification of these electors," Loeffler said in a floor speech. "The violence, the lawlessness and siege of the halls of Congress are abhorrent and stand as a direct attack on what my objection was intended to protect, the sanctity of the American democratic process."
Sens. Josh Hawley (R-Mo.) and Ted Cruz (R-Texas), who were helping lead the futile endeavor to overturn Trump's loss at the ballot box, rebuffed reporters' questions about their plans. Their offices did not respond to Newsweek's requests for comment.
In a floor speech, Hawley gave no indication that he too would reverse course.
"What we are doing here tonight is actually very important because for those who have concerns about the integrity of our elections, those who have concerns about what happened in November, this is the appropriate means," Hawley said on the floor. "This is the lawful place where those objections and concerns should be heard."
While only some Republicans publicly said they planned to allow Biden's certification in other battleground states to ensue with ease, rank-and-file members indicated that there were talks behind the scenes seeking to limit the amount of state objections and floor debate to speed along the process. There was bipartisan recognition that it was past time to bring to an end what was a long and frightening day for lawmakers, staff and reporters.
However, others left the door open to still objecting, while others yet said they planned to forge ahead undeterred with plans that will surely only delay the inevitable of Biden being formally certified by Congress as the duly-elected president.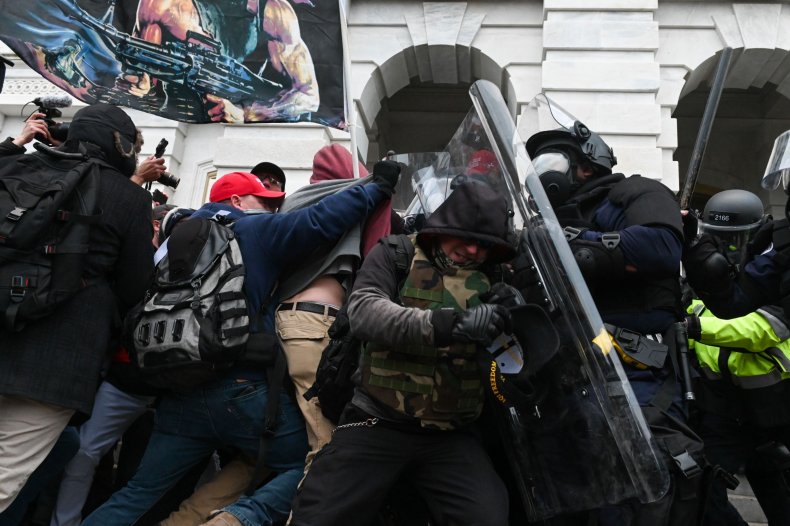 Rep. Paul Gosar (R-Ariz.), who objected to the certification of Biden's win in Arizona just before the Capitol was forced to evacuate the chamber as rioters breached the building, said he would proceed with his objections "on behalf of Arizona." He added that Cruz would support the move, which would provide the support required to force a debate and a vote on the matter.
Gosar also went on to repeatedly—and without evidence—claim that the violence that occurred by pro-Trump insurrectionists was to be blamed on Antifa and other left-wing extremists.
Rep. Marjorie Taylor Greene (R-Ga.), a first-term lawmaker with previous ties to the dangerous QAnon conspiracy theory, said her plans to "object to fraudulent electoral votes" was also unchanged.
"Despicable violence committed by fringe agitators will not silence my voice or derail the Constitutional process that Congress must complete," she wrote on Twitter. "It's our duty as members of the People's House to ensure election integrity."