Across Texas, some residents are facing devastating electric charges worth thousands of dollars, after a week of power outages and severe winter weather inflated the price of electricity.
Among Texans who use wholesale electric providers, which fluctuates based on real-time market changes and can skyrocket during times of scarcity, some customers are seeing bills as high as $14,000.
Scott Willoughby, a resident of Royce City, Texas, told NBC 5 that he owes the power company Griddy $13,926.89 for the month February.
"It would take almost all of my savings if I were to pay that bill," Willoughby told the news outlet.
He said he signed up for Griddy, a wholesale provider, after moving into a new home in November. Griddy members pay a $9.99 monthly fee and then pay the direct cost of the electricity on Texas's power grid based on the time of day they used it – a prospect that can help customers save money in the absence of severe market fluctuation.
"For the first three or four months, I did save $80 to $100 a month going with Griddy. Never in my wildest dreams would I imagine this was even a possibility," Willoughby told NBC 5.
Willoughby isn't the only one. Royce Pierce, a 38-year-old contractor and Texas resident similarly owes Griddy more than $8,000 for February electricity use.
Pierce told the Daily Beast that his newest bill was a steep increase compared with the payments he made for his two-story home last month, which was $387.79.
"It's mind-blowing. I honestly didn't believe the price at first," Pierce said. "It's not a great feeling knowing that there is a looming bill that we just can't afford."
Pierce said that his family had been trying to use less electricity by turning the thermostat to 50 degrees and not using lights or the oven in an effort to keep down costs.
"There is nothing we can do now. This is already an insane thing and I don't care about the money when it comes to people's health," Pierce said, adding that if the coronavirus pandemic hadn't affected his work, "we could have taken care of this."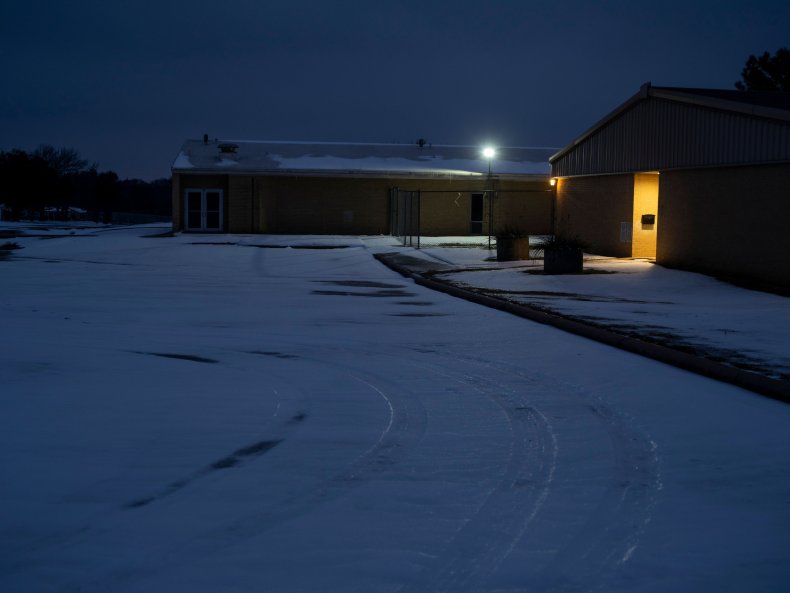 Other Texans have reported bills between $1,300, and $6,000 for what they say was minimal energy use, according to NBC 5.
To address the issue, Griddy earlier this week told all of its customers to switch to another power supplier as electricity prices soared as high as $9,000 a megawatt-hour on Monday.
"We made the unprecedented decision to tell our customers—whom we worked really hard to get—that they are better off in the near term with another provider," Michael Fallquist, chief executive officer of Griddy, said in a statement.
"We want what's right by our consumers, so we are encouraging them to leave," Fallquist continued. "We believe that transparency and that honesty will bring them back."
But many faced challenges being picked up by another energy provider in such short notice, NBC 5 reported.
On Thursday, Griddy expressed frustration to their customers through an online statement in which it blamed the severe price increase on the Public Utility Commission of Texas (PUCT), which urged the Electric Reliability Council of Texas (ERCOT) to raise rates to reflect scarcity supply.
"We intend to fight this for, and alongside, our customers for equity and accountability – to reveal why such price increases were allowed to happen as millions of Texans went without power," the company said.
As unprecedented snowfall and freezing temperatures gripped Texas this week, more than 4 million residents were left without power or heat.
By Saturday, a majority of homes regained power, but millions have been left with a water crisis.
Texas officials have ordered 7 million people – one-quarter of the state's population – to boil tap water before drinking it, after record low temperatures damaged infrastructure and froze pipes, the Associated Press reported.
Newsweek reached out to Griddy for additional comment, but did not hear back in time for publication.