Some Vaccinated Staff Among Nine From Maine Hospital Emergency Department Who Have COVID
Nine staff members of a Maine hospital's emergency department—some of whom have been fully vaccinated—tested positive for COVID-19.
Maine Medical Center said in a statement to Newsweek on Monday that following the positive cases, the entire emergency team has been tested, and the center is working to test the team's support staff.
"We will continue to test the ED team at regular intervals," the statement said.
The hospital has contacted all of the patients who may have been exposed to the virus and offered testing services, the statement said. As of Monday evening, all of the patients who had been tested reported negative tests.
"As the delta variant continues to spread in our community, MMC reminds the public COVID-19 remains a threat and encourages everyone who is eligible to receive their vaccination," the statement said.
Maine Medical Center, located in Portland, is the state's largest hospital.
An internal memo obtained by WCSH-TV, a Portland-based television news station, said that there were 16 COVID-positive employees who had been vaccinated in the hospital "in the past few weeks." The memo reminded employees to wear masks at all times, and said the hospital is considering reinstating screeners at employee entrances to ensure daily screening is completed.
MaineHealth, the largest health system in northern New England, has announced several changes in recent weeks, as COVID-19 cases climb across the country due to the highly transmissible Delta variant. The hospital network will require all care team members to take the COVID-19 vaccine "with very few exceptions" by October, it announced on August 3.
As of late July, nearly 84 percent of all MaineHealth care team members were fully vaccinated.
On Saturday, MaineHealth announced that adult inpatients would be limited to only one visitor per day.
"These changes are aimed at protecting MMC's patients and care team members as community transmission of COVID-19 begins to rise," MaineHealth said in a statement.
COVID-19 cases in Maine have increased throughout the past month. On Saturday, the state's seven-day-average of new cases was 118, nearly seven times higher than a month earlier, according to data from Johns Hopkins University. More than 64 percent of the state has been fully vaccinated.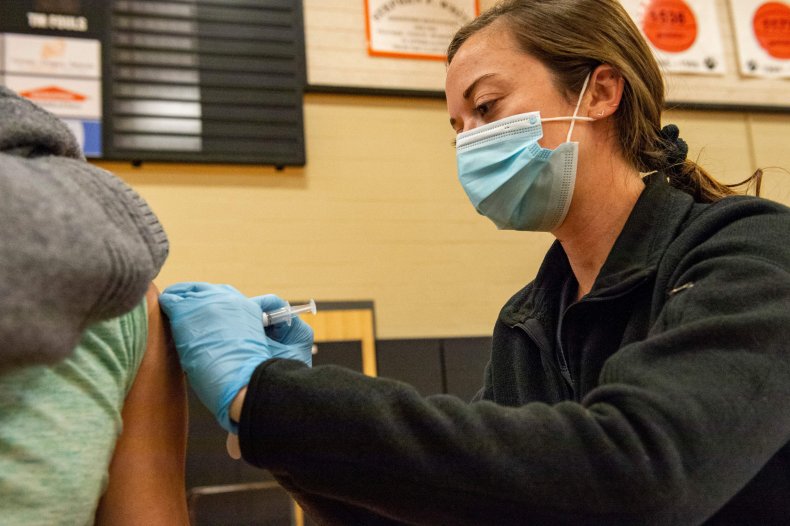 Breakthrough cases—instances of fully vaccinated people testing positive for COVID-19—remain rare, according to Centers for Disease Control and Prevention (CDC) data. As of August 2, more than 164 million people across the United States had been fully vaccinated. Of those people, 7,525 had been hospitalized or died from the virus. Seventy-four percent of these patients were at least 65 years old.
"Vaccine breakthrough cases are expected," the CDC's website says. "COVID-19 vaccines are effective and are a critical tool to bring the pandemic under control."
Many experts say that while breakthrough cases are concerning, vaccines continue to work in preventing the spread of the virus and that vaccine hesitancy remains a larger problem.
"There is the risk of hospitalization and death with a breakthrough infection, but it is tremendously less than that seen in the unvaccinated," said Dr. John Swartzberg, clinical professor emeritus of infectious diseases and vaccinology at the UC Berkeley School of Public Health.
He said that "almost all" hospitalizations and deaths are unvaccinated people.
"It is more important than ever that people get vaccinated," he said.