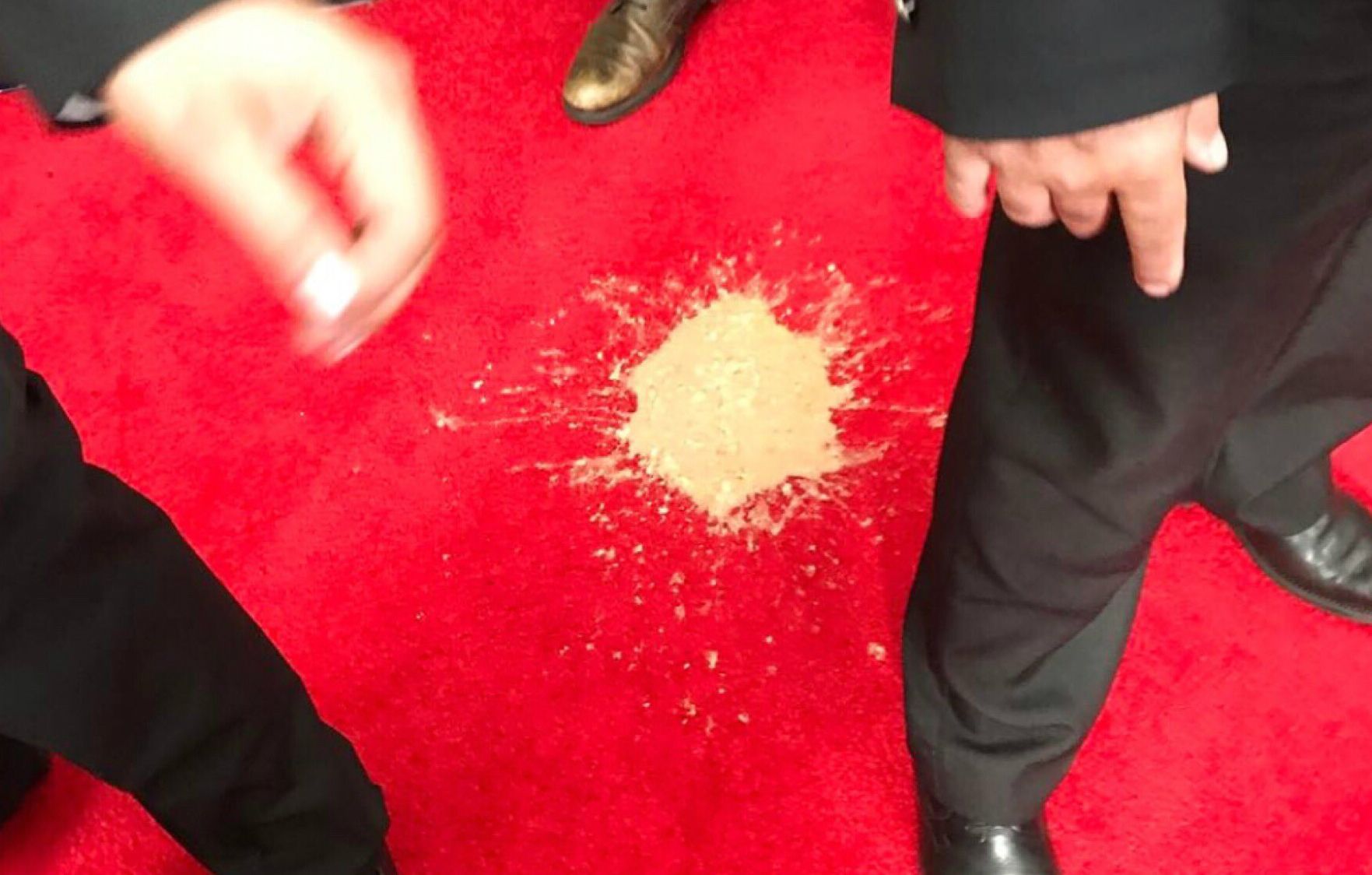 Perhaps it was the excitement of being on the same red carpet as Oprah, or nerves over a nomination, but someone puked on the red carpet at the Emmy Awards.
Who committed this Hollywood sin? That's still a mystery, like what actually happened in Lost.
One guest captured the unexpected red carpet addition on Twitter.
A few other people noticed, too:
The quick-witted responses came in thick and fast, like a yellowy stream of bile.
A few people sensed a correlation between the red carpet mishap and Sean Spicer's surprise appearance at the Emmys Sunday night.
Some thought it looked rather familiar…
Since we're handing out awards, the best use of a GIF has to go to this tweet: