We've made the picking part easy: The following list of 61 notable releases from 2018 is divided into interest-specific categories. If your grandmother isn't the sports fan in your clan, substitute whoever is. (Use your imagination—that's what books are for!) And since this is also the time of year when you'll be stuck in confined spaces with extended family, grab a book for yourself, too, so you can sneak off to a quiet spot (maybe in a closet with a flashlight) to decompress.
Newsweek writers independently curate their picks. We have affiliate partnerships so if you make a purchase using our links, we may earn a share of the sale.
FOR THE SISTER WHO PREFERS FICTION TO REALITY
The Overstory by Richard Powers (W.W. Norton Company / $27.95)
In our humble opinion, the best and most inspiring novel of the year. Powers, the least known of America's greatest novelists, writes an astonishing and ingenious tale of nature's salvation—and our urgent need to save it. You will never look at a tree the same way again.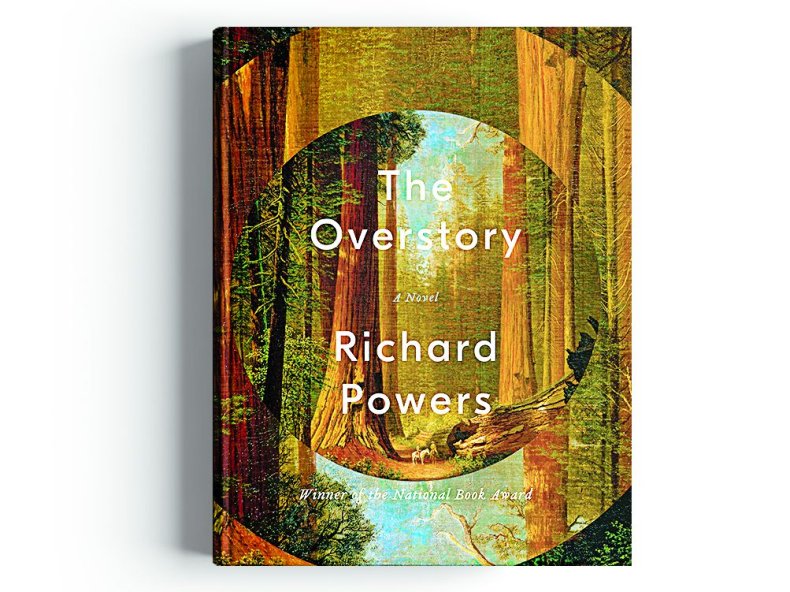 Unsheltered by Barbara Kingsolver (HarperCollins / $22.49)
Willa Knox is a laid-off journalist who finds her life, family and house in New Jersey falling apart in 2016. In the same house in the 1880s, Thatcher Greenwood is persecuted for telling the truth. Though he's never mentioned, Donald Trump haunts every word in this critically acclaimed novel from the best-selling author of Flight Behavior and The Poisonwood Bible.
Sabrina by Nick Drnaso (Drawn & Quarterly / $32.95)
The first graphic novel to be nominated for the Man Booker Prize—about a missing woman, her grieving boyfriend and his childhood friend—is a gorgeous and scathing look at our irresponsible and disconnected modern world.
Eventide by Therese Bohman (Other Press, LLC / $15.95 paperback)
The Swedish author perceptively explores the constraints facing a female professor in the academic world—a minefield here of sex, jealousy, deceit and fear. A compelling, nuanced, at times comical portrait of a single, childless woman navigating middle age.
The Incendiaries by R.O. Kwon (Riverside / $26)
This debut novel, one of the buzzed-about books of the summer, is the unsettling tale of a Korean-American college student lured into acts of terrorism. Kwon dives into themes of faith, religion and love, revealing how communities built on good intentions can morph into violence.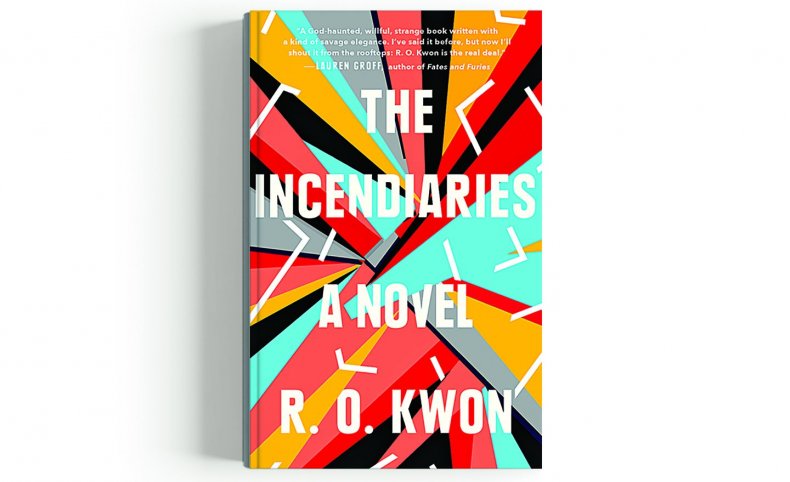 The Great Believers by Rebecca Makkai (Viking / $27)
The 31-year-old Yale finds his life torn apart by a new disease in 1980s Chicago. In 2015 Paris, Fiona is searching for her estranged daughter. Makkai weaves together two seemingly unconnected stories, creating a poignant reflection on memory, loss and finding peace in crisis.
The Great Alone by Kristin Hannah (St. Martin's Press / $28.99)
Hannah's The Nightingale sold 4 million copies in 2015, and this one—with 1 million copies sold to date—has been optioned for a film. The story, set in 1974, follows 13-year-old Leni after her father—a former Vietnam POW—moves the family to the vast and threatening Alaskan wilderness.
Flights by Olga Tokarczuk (Riverhead Books / $26)
This not-quite novel, not-quite short story collection by the Polish author won the 2018 Man Booker International Prize and was a 2018 National Book Award finalist for translated literature. The theme is travel, and the results will have you itching to board a plane.
Milkman by Anna Burns (Graywolf Press / $16 paperback)
For those who love a dense, literary challenge: The Northern Irish winner of the 2018 Man Booker Award for fiction unspools the tale of an unnamed 18-year-old girl hiding from an ominous figure called the Milkman.
The Long Take by Robin Robertson (Knopf / $27)
This sequence of poems follows a fictional protagonist named Walker, a Canadian veteran suffering from post-traumatic stress disorder after surviving D-Day. Walker finds a new life as a reporter, and as we follow his travels from city to city via lyrical poem, we find beauty, sadness and new hope.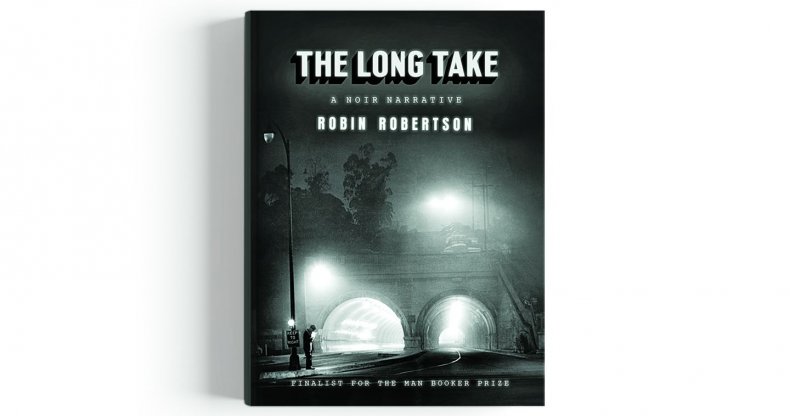 Desirable Body by Hubert Haddad, translated from the French by Alyson Waters (Yale / $16)
Our fascination with immortality is satirized in this Frankenstein update, in which the quadriplegic son of a pharmaceutical billionaire has his head transplanted on another man's body by a genius doctor. Things get complicated when the patient goes in search of his former body's identity.
FOR THE ACTIVIST, I-TOLD-YOU-SO AUNT
The Fifth Risk by Michael Lewis (W.W. Norton / $26.95)
The Blind Side and Moneyball author uses the chaos and mismanagement during the transition from President Obama to Trump to paint a disturbing portrait: This is what happens when control of a government is given to a person with no clue as to how it works.
Becoming by Michelle Obama (Crown / $32.50)
A best-seller since it was published on November 13, the former first lady talks with moving candor about her marriage, her children, her years in the White House and that guy in there now. Oh yes, and those 2020 rumors? Not going to happen, people.
The Chapo Guide to Revolution: A Manifesto Against Logic, Facts, and Reason by Chapo Trap House (Felix Biederman, Matt Christman, Brendan James, Will Menaker and Virgil Texas). (Touchstone / $25)
From the people who brought you the popular far-left commentary on the 2016 election, comes this illustrated book. A haphazard collection of crass, scathingly hilarious takes on recent political history, these "half-assed Marxists" go hard on everyone, including Barack Obama.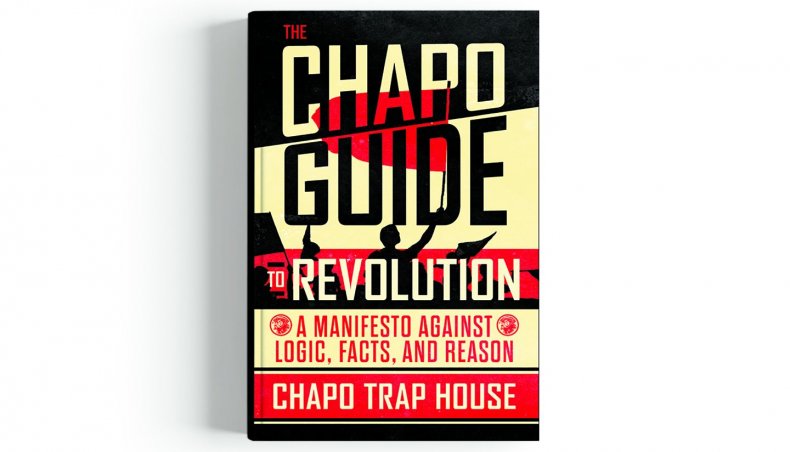 Fear: Trump in the White House by Bob Woodward (Simon & Schuster / $30)
The investigative journalist who has profiled every sitting president since Clinton turns his eye to Trump. It's not pretty, and clearly tapped a need: Fear sold 1.1 million copies its first week—a record for the publisher.
The Fall of Wisconsin: The Conservative Conquest of a Progressive Bastion and the Future of American Politics by Dan Kaufman (W.W. Norton Company / $26.95)
A deep, heartbreaking dive into a state's shift to the right tells the story of national politics in miniature. Even after the midterm ousting of Republican governor Scott Walker, it offers timely insight into the conservative strategy that handed a formerly blue state to President Trump.
The Monarchy of Fear by Martha Nussbaum (Simon & Schuster / $25.99)
Professor Nussbaum is the winner of the 2018 Berggruen Prize, awarded to a thinker whose ideas "have profoundly shaped human self-understanding." Here she examines how Trump has used paranoia and anger to intensify the current political divide.
FOR THE WOKE BROTHER WHO ATTENDED THE WOMEN'S MARCH
The Souls of Yellow Folk by Wesley Yang (W.W. Norton / $24.95)
Playing off of W.E.B. DuBois's collection of essays on race, Tablet columnist Yang presents a decade's worth of in-your-face, point blank analysis and essays on the daily challenges Asian-Americans face.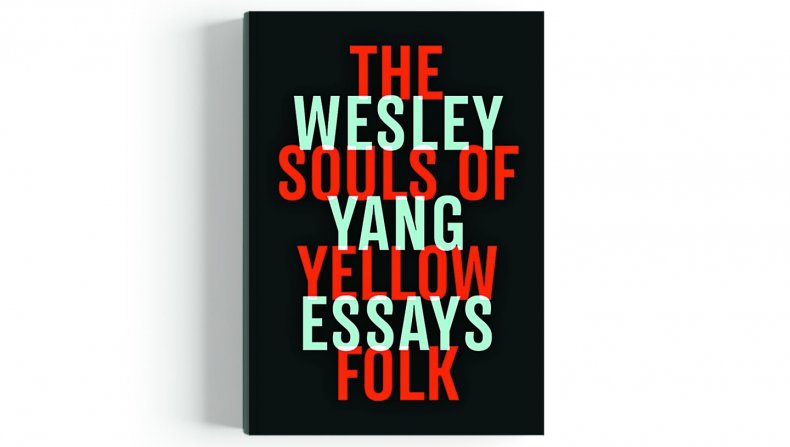 For Colored Girls Who Have Considered Politics by Leah Daughtry, Yolanda Caraway, Minyon Moore, Donna Brazile, Veronica Chambers (St. Martin's Press / $28.99)
Four African-American women working in politics—including former chair of the Democratic National Committee Brazile—share their professional and personal stories, including the 30-year friendship that defined and bolstered their careers.
Betraying Big Brother: The Feminist Awakening in China by Leta Hong Fincher (Verso / $26.95)
In 2015, five young Chinese women—"The Feminist Five"—were arrested for planning a public protest against sexual harassment. Through interviews with them, Fincher explores the origin and growth of China's feminist movement—a greater threat to the Communist country, she argues, than President Trump's trade war.
Friday Black by Nana Kwame Adjei-Brenyah (Mariner Books / $14.99)
The harrowing realities of racism play out in these short stories with sci-fi settings—from an augmented reality game that lets players shoot minorities to a young man who modifies his "blackness" for a job interview.
Feel Free: Essays by Zadie Smith (Penguin Press / $28)
The celebrated British novelist shares thoughts on everything from Facebook ("500 million sentient people entrapped in the recent careless thoughts of a Harvard sophomore") to the eternal joy of libraries.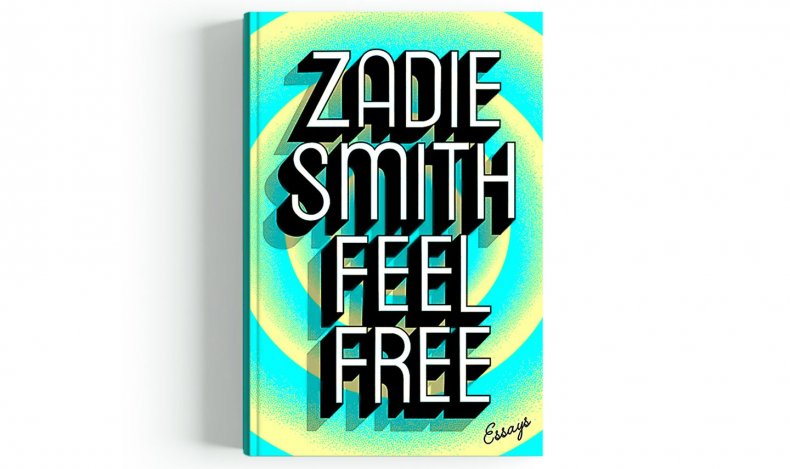 FOR THE COUSIN WHO BINGES CRIME SHOWS
Something in the Water by Catherine Steadman (Ballantine Books / $27)
Newlyweds discover the title's mysterious something on their honeymoon in Bora Bora, turning their picture-perfect lives upside down. The fast-paced, Reese Witherspoon–approved psychological thriller has been optioned for a film—maybe with a part for Steadman? Downton Abbey fans will remember her as sarcastic heiress Mabel Lane Fox in Season 5.
Circe by Madeline Miller (Little, Brown and Company / $27)
Miller retells the tale of the oft-overlooked goddess of magic. We follow Circe from naïve nymph to the powerful witch of The Odyssey. A must for lovers of Greek mythology.
Unbury Carol by Josh Malerman (Del Rey / $27)
A genre-bending novel that ingeniously blends horror, mystery, the occult, gothic romance and Westerns. From the author of the deliciously creepy Bird Box , soon to be a movie with Sandra Bullock and John Malkovich.
November Road by Lou Berney (HarperCollins / $26.99)
The best-selling author of The Long and Faraway Gone once again lets his characters drive the story, this time in a historical crime thriller: A prominent member of the New Orleans mob finds himself a little too close to the time and place of President John F. Kennedy's assassination.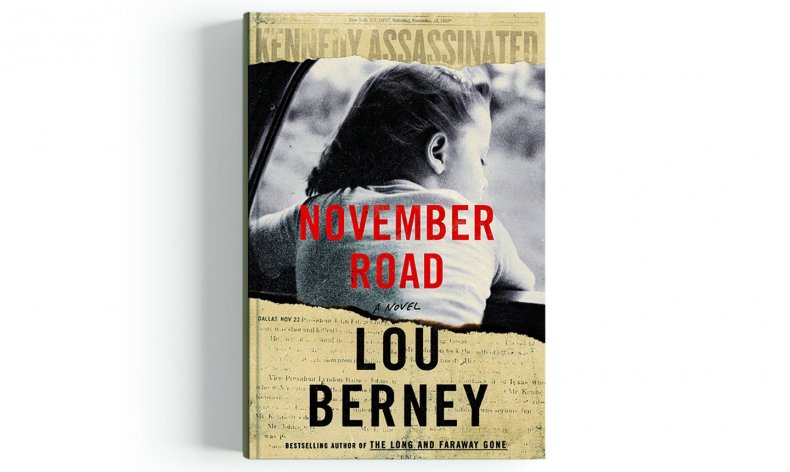 London Rules by Mick Herron (Soho Press / $26.95)
If spies had an Island of Misfit Toys, the scathingly funny MI5 rejects of Slough House are it. The fifth in a series (get the whole set for someone you really love) from the writer the BBC called the "le Carré of the future," begins with armed men massacring dozens in a Derbyshire town.
Nine Perfect Strangers by Liane Moriarty (Flatiron Books / $28.99)
The author of Big Little Lies returns with another tension-packed mystery. This time nine visitors to a remote health resort discover there's a lot more than pampering on the menu.
The Witch Elm by Tana French (Viking)
A skull is found in an elm on the estate of a charming Irish publicist's ancestral home. Naturally, nothing good comes of this. French (also known as the First Lady of Irish Crime), is a master of the psychological thriller and the author of six critically acclaimed Dublin Murder Squad books—beginning with 2007's award-winning In the Woods. This seventh novel is her first standalone.
The President Is Missing by Bill Clinton and James Patterson (Little, Brown and Company / $30)
What happens when former president Clinton and international best-selling author Patterson team up to write a thriller? As you might expect you get a (not quite plausible) page-turner about a fictional president—this one going rogue to save his country from a catastrophic cyber attack.
FOR THE GRANDMOTHER WHO NEVER MISSES A GAME
THE GAME: Harvard, Yale, and America in 1968 by George Howe Colt (Scribner / $28)
The skirmishes on the field of a famously thrilling, ultimately tied football game between two undefeated teams offer the entry point to national skirmishes over civil rights, religion, class and the Vietnam War. Colt, a Harvard grad, deftly weaves anecdotes from players with some of the major newsmakers in a profoundly tumultuous year.
The Big Fella: Babe Ruth and the World He Created by Jane Leavy (HarperCollins / $32.50)
The best-selling sportswriter behind biographies of legends Sandy Koufax and Mickey Mantle turns her attention to the larger-than-life Ruth—specifically the three-week barnstorming tour he took with Yankee teammate Lou Gehrig at the height of his success.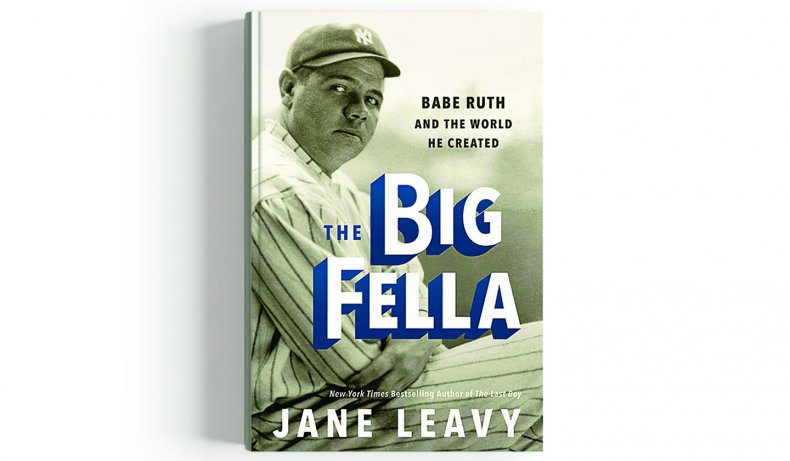 UPON FURTHER REVIEW: The Greatest What-Ifs in Sports History edited by Mike Pesca (Twelve Books / $14.99)
A collection of essays offering thought-provoking alternative takes—like, What if New York Yankee Bucky Dent's 1978 home run in Fenway Park had gone foul? What if Muhammad Ali's draft deferment had been accepted, and he'd never been banished from boxing? The answers reveal how dramatically sports impacts history.
FOR THE UNCLE WHO WAS IN A BAND
Dylan by Schatzberg by Jerry Schatzberg (Acc Art Books / $70)
Schatzberg, a photographer and filmmaker, originally published these photos of Dylan in The New York Herald Tribune in 1965. The book includes several never-before-seen shots.
Let's Go (So We Can Get Back): A Memoir of Recording and Discording With Wilco, Etc. by Jeff Tweedy (Dutton / $28)
The songwriting of Grammy-winning frontman for Wilco is beloved for its tenderness and empathy, and his memoir is equally moving. Tweedy chronicles the less glamorous side of stardom, including a particularly harrowing addiction to Vicodin.
Twilight of the Gods: A Journey to the End of Classic Rock by Steven Hyden (Dey Street Books / HarperCollins / $25.99)
With boomers signing up for Medicare and Bowie turning out to be mortal after all, classic rock has become an endangered species. In Gods, Grantland and Uproxx critic Hyden surveys the damage and wonders what it might mean for the genre to die.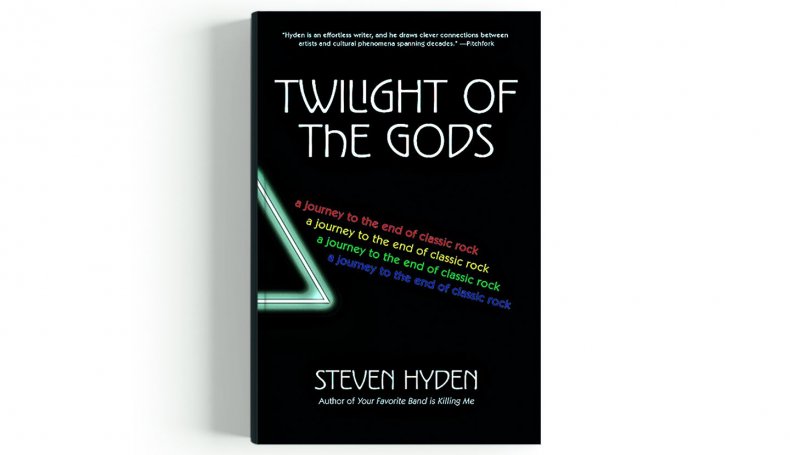 Garage by Olivia Erlanger and Luis Ortega Govela (MIT Press /$21.95)
The least appreciated addition to any house finally gets some love. Engagingly designed and filled with fun facts, this niche-to-the-max book is a must for veterans of garage bands, architecture fans and the future Steve Jobs in your family (the first Apple computer was famously invented in a garage).
Creative Quest by Questlove (HarperCollins / $27.99)
The drummer and co-frontman of The Roots, Jimmy Fallon's in-house band, shares motivational stories and lessons—both his own and those of collaborators. For actual and wannabe artists in search of inspiration.
FOR THE MOTHER WHO CAN'T GET ENOUGH OF THE HISTORY CHANNEL
These Truthsby Jill Lepore (W.W. Norton / $39.95)
A sweeping, enlightening and entertaining retelling of American history—from Christopher Columbus to Donald Trump. In shining a light on the stories, issues and people ignored by most textbooks, she reveals both the beauty and the failures of our epic past, as well as the origins of the deep divide that keeps us from true greatness.
The Spy and the Traitor: The Greatest Espionage Story of the Cold War by Ben Macintyre (Crown / $28)
The true story of Oleg Gordievsky, a former KGB colonel turned British spy, reads more like a fiction thriller than a biography—and with the current state of Russia-U.K. relations, it's more timely than ever.
Dopesick: Dealers, Doctors, and the Drug Company That Addicted America by Beth Macy (Little, Brown and Company / $28)
As the opiate addiction crisis intensifies, so too does the urgent need to understand its origin. Macy, a journalist and the best-selling author of Factory Man, traces the trajectory of this national tragedy with compassion and diligence.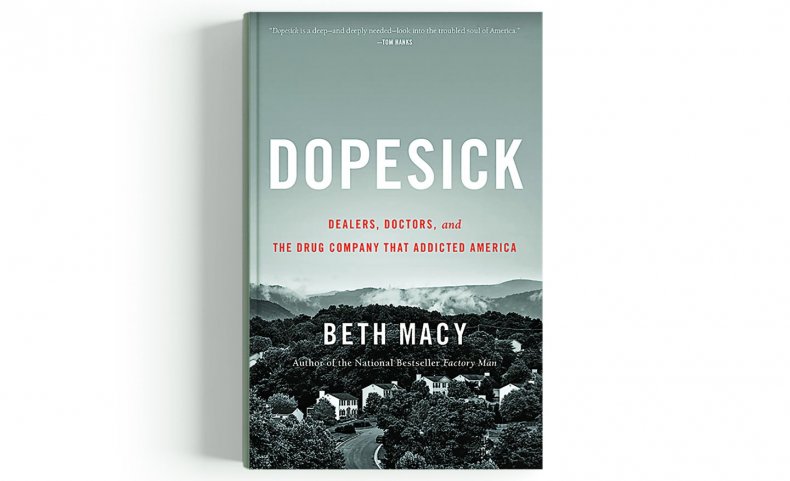 Acid West by Joshua Wheeler (FSG Originals / $17)
Wheeler's family has lived in New Mexico for seven generations, but this collection of essays isn't about the quaint state of travel magazines. His preoccupation: the colorfully weird, sometimes grim characters who inhabit the rough-and-tumble communities at the bottom of the state.
Seduction: Sex, Lies and Stardom in Howard Hughes's Hollywood by Karina Longworth (HarperCollins / $27.99)
Hughes was not just a millionaire mogul, he was a compulsive juggler of starlets, forming a near harem while he ran RKO Pictures in the '40s. Longworth uses 10 actresses Hughes bedded (including Katharine Hepburn and the heroic Ginger Rogers) to reveal, in fascinating detail, how the Hollywood studio system—Harvey Weinstein's predator predecessors—turned women into chattel.
FOR THE FRIEND WHO SWEARS SHE COULD HAVE BEEN A COMEDIAN
Wit's End: What Wit Is, How It Works, and Why We Need It by James Geary (W.W. Norton Company / $23.95)
A treat for the verbal sparrer: Geary offers a show and tell explanation of the craft of witticisms via multiple formats: a play, an academic paper, a glossary and more.
The Woo-Woo: How I Survived Ice Hockey, Drug-Raids, Demons, And My Crazy Chinese Family by Lindsay Wong (Arsenal Pulp Press / $17.95)
What happens when cultural beliefs interfere with mental health care? In her darkly funny memoir, Wong reflects on coming of age with parents who blamed schizophrenia and other disorders on Chinese ghosts.
I Might Regret This by Abbi Jacobson (Grand Central Publishing / $28)
Fans of Broad City, meet the real Abbi Jacobson. The co-star of Comedy Central's semi-autobiographical show brings readers on a soul-searching road trip following her first true heartbreak. Sweet, funny and inspiring, with original illustrations from the author.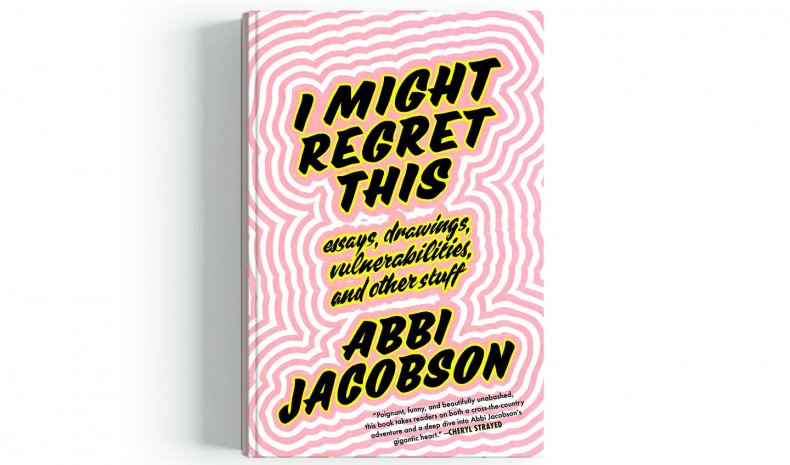 FOR THE TEENAGE NEPHEW OBSESSED WITH THE HUNGER GAMES
Children of Blood and Bone by Tomi Adeyemi (Henry Holt and Co. / $18.99)
Young adult fantasy that rescues the genre from tired tropes. The debut from Nigerian-American author Tomi Adeyemi is the first in a trilogy and takes its cues from West African mythology: A young "diviner" must bring magic back to the world in order to save her people from a ruthless king.
An Absolutely Remarkable Thing by Hank Green (Dutton / $26)
John Green (The Fault in Our Stars, Looking for Alaska) and his brother Hank are best known for their YouTube project, The Vlogbrothers. Now Hank has his own book, a sci-fi mystery about a robot sculpture that goes viral.
What If It's Us by Becky Albertalli and Adam Silvera (HarperTeen / $18.99)
Two authors, popular LGBT teen romance authors on their own, team up for this story about two boys who meet cute at a New York City post office. Life can't possibly pan out like a Broadway play—or can it?
Check, Please! by Ngozi Ukazu (First Second / $23.99)
Ukazu's coming-of-age webcomic, Check, Please! —wildly popular on the blogging site Tumblr for years—is now a two-volume graphic novel. "Bitty" Bittle, a freshman on the Samwell University hockey team, loves his fellow players almost as much as he loves baking—but so far no one knows he's gay.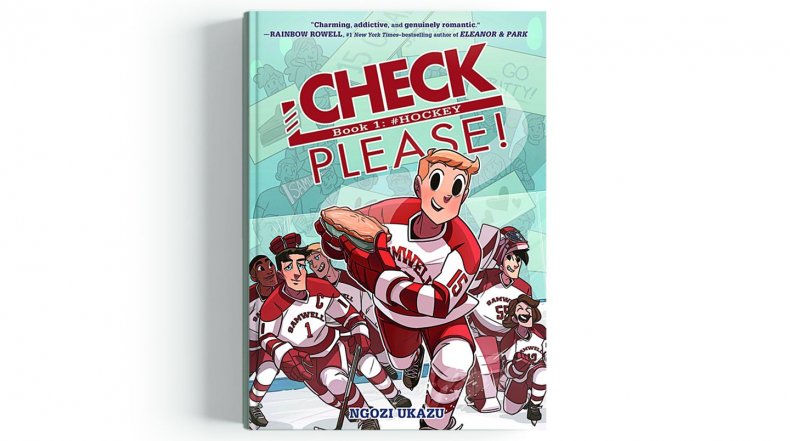 FOR THE GRANDDAUGHTER YOU THINK MIGHT BE PRESIDENT
Dreamers written and illustrated by Yuyi Morales (Neal Porter Books / $18.99)
Morales, who received the 2015 Caldecott Award Honor for Viva Frida, tells the story of her own immigration from Xalapa, Mexico, to the United States with her infant son. A beautiful book that will help children understand one the most talked-about issues of the day.
The Funeral written and illustrated by Matt James (Groundwood Books / $18.95)
How will you talk to your kids about death? Start here, with little Norma's trip to her great-uncle Frank's funeral, where she's faced with rituals, questions and ideas she's never considered.
The Eye That Never Sleeps: How Detective Pinkerton Saved President Lincoln by Marissa Moss, illustrated by Jeremy Holmes. (Harry N. Abrams / $17.99 )
For aspiring detectives, a historical take on Allan Pinkerton—the real-life American spy who saved President-elect Abraham Lincoln from an assassination attempt in 1861.
Bold & Brave: Ten Heroes Who Won Women the Right to Vote by Kirsten Gillibrand, illustrated by Maira Kalman (Random House Children's Books / $18.99
Together, Senator Gillibrand and Kalman, an artist of wit and enchantment, tell the story of a journey that took more than 70 years: winning the right to vote for American women.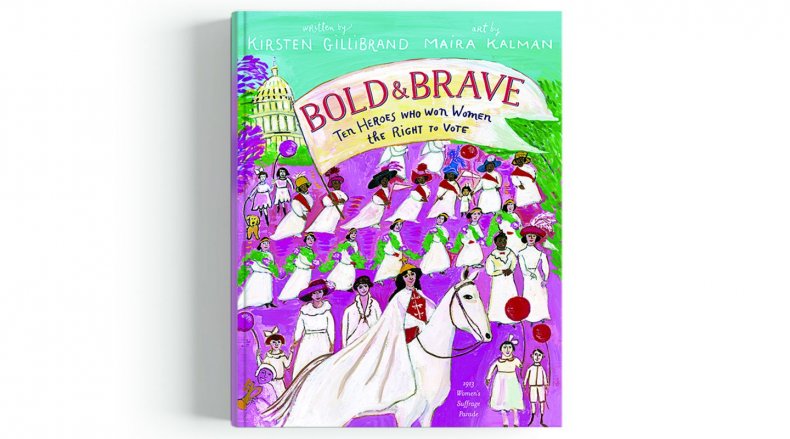 The Tales of Beedle the Bard: Illustrated Edition by J.K. Rowling (Arthur A. Levine / $35.99)
The 2007 companion book to the Harry Potter series—including five wizarding fairy tales and a forward from Albus Dumbledore—is now a picture book, with illustrations from Lisbeth Zwerger, winner of the international Hans Christian Andersen Medal.
FOR THE HUSBAND WHO LOVES TO COOK
Together: Our Community Cookbook by Hubb Community Kitchen, Foreword by Meghan Markle (Clarkson Potter / $16.99)
The new Duchess of Sussex collaborated with the diverse women of London's Hubb Community Kitchen, who began cooking for their families in public spaces after that infamous 2017 fire destroyed Grenfell Tower homes. A portion of the proceeds goes back to Hubb Community Kitchen.
Mississippi Vegan: Recipes and Stories From a Southern Boy's Heart by Timothy Pakron (Avery / $35)
The popular blog is now a cookbook. In addition to plant-based and vegan substitute recipes for classic Southern dishes, Pakron includes the history and stories behind his favorite soul food.
Korean Home Cooking: Classic and Modern Recipes by Sohui Kim (Harry N. Abrams / $35)
The owner of two Brooklyn restaurants, with the help of Rachel Wharton, share an easy-to-follow overview of classic Korean recipes, complete with helpful picture guide to the ingredients you'll need.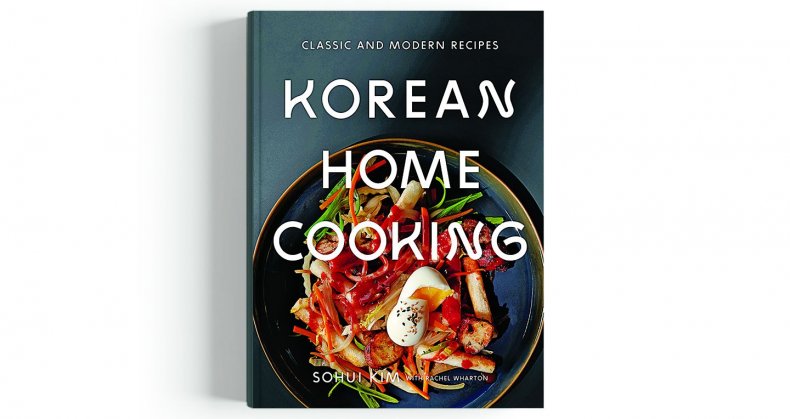 FOR THE COUSIN WHO LOVES A PLUCKY HEROINE
The Pisces by Melissa Broder (Hogarth Press / $25)
After Lucy gets dumped by her boyfriend, she meets a mysterious, attractive, not-quite-human swimmer on the beach. Much better than your average mermaid romance thanks to Broder's singularly honest and morally ambiguous female protagonist.
Sunburn by Laura Lippman (HarperCollins / $26.99)
An impressive noir debut from the award-winning crime writer ( What the Dead Know, Every Secret Thing ) stars Polly Costello, a woman who kills her abusive husband after he threatens their child.
The Proposal by Jasmine Guillory (Berkley / $15)
From the author of the best-selling The Wedding Date, a charming rom-com that begins with the wrath of disappointed baseball fans: After a woman turns down her boyfriend's proposal of marriage on the Dodger Stadium Jumbotron, it's a charming Latino doctor to the rescue.