Son Arrested for Allegedly Killing 78-Year-Old Mother With Machete After a Week on the Run
The man accused of killing his 78-year-old mother with a machete has been arrested and charged after a week on the run from authorities.
On Thursday, Queens District Attorney Melinda Katz announced that 46-year-old Osvaldo Diaz was arrested and arraigned on murder charges and other crimes in connection to his mother's death, which occurred on February 24, 2021.
"The defendant allegedly attacked his mother with a machete – to the point of near-decapitation," Katz said in a press release. "This outburst of violence has devastated the victim's family, which includes her other six children. The defendant fled the state but was apprehended and extradited to Queens."
Officials said Diaz was on the run for just over a week before he was apprehended in New Jersey.
Katz said Diaz lived with his mother in a Queens Village apartment above a beauty salon on Hillside Avenue. On the day of his mother's killing, one of Diaz's sisters went to visit their mother to run errands and go on a walk, but when she arrived at the home, she said their mother never answered her numerous calls.
At one point, Diaz answered the phone and instructed his sister to go to the store. Shortly after she left the premises, Diaz was caught leaving the apartment on surveillance footage.
When his sister returned and no one was responding to further calls, she contacted the property owner who let her into the apartment. Upon entering, "she discovered her mother's body bleeding and wrapped in bedding," Katz said.
The 78-year-old woman, who was found with a severe laceration in the back of her head, was pronounced dead at the scene. Bloody footprints and a machete were also recovered from the scene.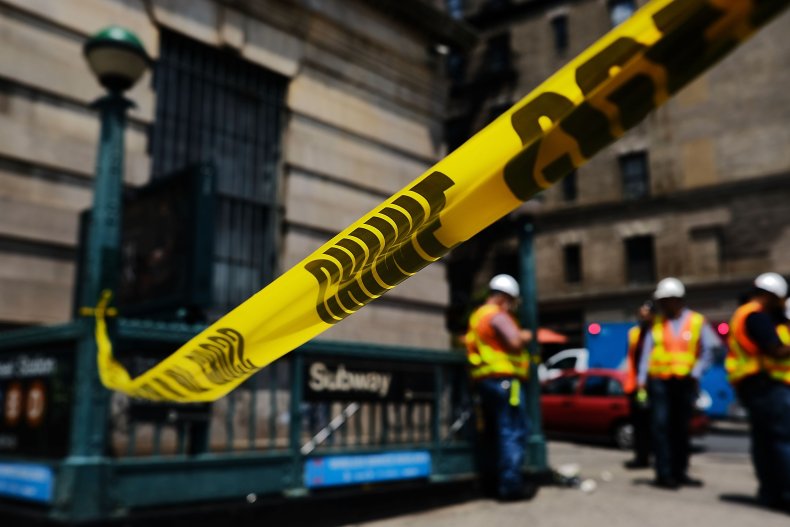 Last week, the New York Police Department asked for the public's assistance to identify Diaz's whereabouts. Detectives were looking to question Diaz, who police say has an extensive criminal history and has struggled with mental illness in the past.
For three years, Diaz was a former NYPD officer himself. He was stationed at the Midtown North Precinct before he was fired in January of 2008.
On Thursday, Diaz was charged with murder in the second degree and two counts of criminal possession of a weapon in the fourth degree.
His attorney has requested a psychiatric evaluation of his client's competence to stand the criminal proceedings. Diaz will be due in court next month.
If convicted, he faces up to 25 years to life in prison.
Correction 01/13/2022, 1:31 p.m. ET: This article was updated to reflect that the man named in the story, Osvaldo Diaz, has not been convicted and is alleged to have killed his mother.