Son of Former NFL Player Accused of Raping 18-Year-Old Woman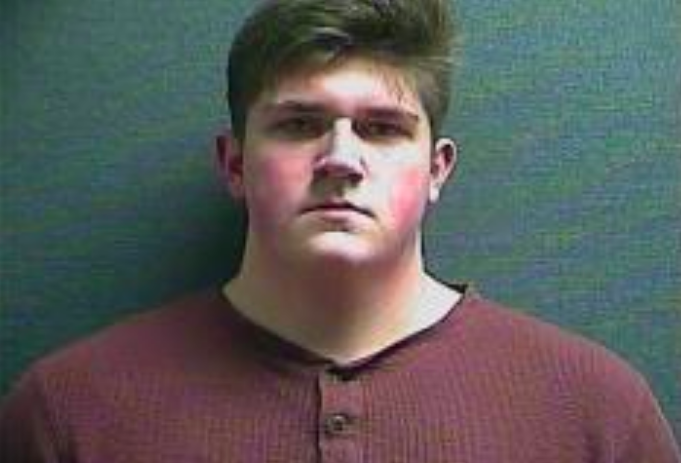 The son of a former NFL player was arrested on Tuesday after being accused of raping and sexually assaulting an 18-year-old woman, authorities said.
Jacob Walter, the 18-year-old son of ex-Cincinnati Bengals tackle Joe Walter, was accused of forcefully raping and sodomizing the alleged victim on Sunday. Walter was charged with rape and sodomy and had a protective order issued against him on Monday, The Cincinnati Enquirer reported.
The alleged victim told detectives that throughout the day on Sunday, Walter had forcefully raped and sodomized her, the Boone County Sheriff's Office said. The victim claimed she feared Walter "due to his size, strength and aggressiveness," officials said in a statement.
The woman said she told Walter she did not want to have sex with him because she felt sick. Officials said Walter sodomized the victim while holding her down and pulling her hair, which led to physical injury.
In her request for a protection order, the victim described in detail the alleged attacked. "We weren't even in the house five minutes and he tried to have sex with me again. He said 'it would be fine'…it hurt so bad…I was bleeding…When I get upset, he grabbed me by the hair and yanked my neck back and said, 'stop being (an expletive)' in an angry voice."
Walter allegedly laughed at the woman and told her she would be fine.
"The victim told a family member about the sexual assaults and the family member was able to get Walter to leave the residence," authorities said.
The victim suffered contusions to her right arm, right breast and a laceration on her chest.
Walter reportedly began messaging and calling the victim repeatedly after leaving to apologize. He was arrested by Boone County detectives on Tuesday evening on charges of first-degree rape and first-degree sodomy, WAVE-3 reported.
Walter was being held at the Boone County Detention Center on a $250,000 cash bond. A Boone County District Court judge upheld the bond during Walter's initial court appearance on Wednesday despite Walter's attorney saying he did not pose a risk of fleeing.
"I think given the nature of the allegations… I think he's clearly a flight risk and a danger to the public given what we just heard here on the record," Assistant Boone County Prosecutor Michael Mason said, according to WAVE-3.
Walter was ordered to stay away from the alleged victim and her family.