Serial Killer Son of Sam David Berkowitz Hospitalized for Possible Heart Surgery: Report
Updated | David Berkowitz, the serial killer known as the Son of Sam, was reportedly hospitalized to undergo heart surgery, the Associated Press wrote on Tuesday. Further information about his condition was not immediately known.
"Inmate Berkowitz has been transferred to an outside hospital and remains in the custody of the Shawangunk Correctional Facility," a statement from the New York Department of Corrections and Community Supervision read, reported the Times Union. "DOCCS cannot comment on an inmate's specific medical condition."
Between 1976 and 1977, Berkowitz murdered six people and wounded seven more in New York City using a .44-caliber Bulldog revolver. The killer, now 64, was arrested on August 10, 1977. He is serving six consecutive 25-years-to-life sentences, CNN reported.
He claimed his neighbor's dog, Harvey, instructed him to commit the murders. Berkowitz said a demon possessed Harvey, a black labrador retriever, and demanded the blood of "pretty young girls." Harvey belonged to Berkowitz's neighbor, Sam Carr, though Berkowitz mixed up their names in the letters he wrote to the press confessing his crimes.
Berkowitz called himself Son of Sam after he was arrested. "There are other Sons out there, God help the world," he told the press.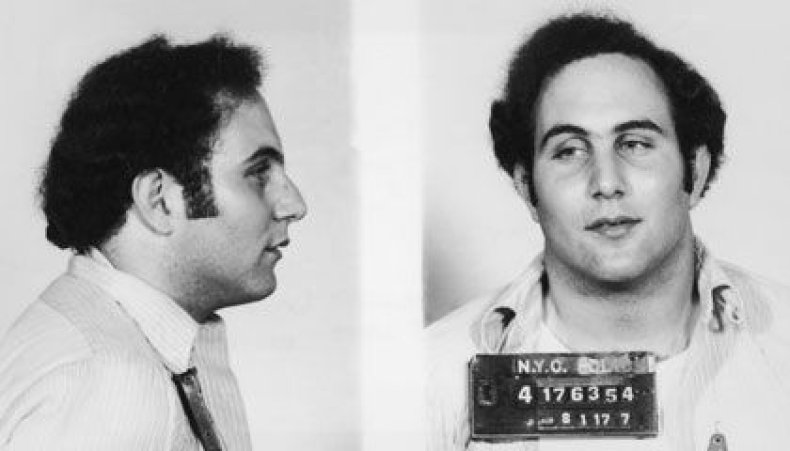 "She was a very, very sweet girl," one letter wrote, "but Sam's a thirsty lad and he won't let me stop killing until he gets his fill of blood. [...] I am still here. Like a spirit roaming the night. Thirsty, hungry, seldom stopping to rest; anxious to please Sam. I love my work. Now, the void has been filled."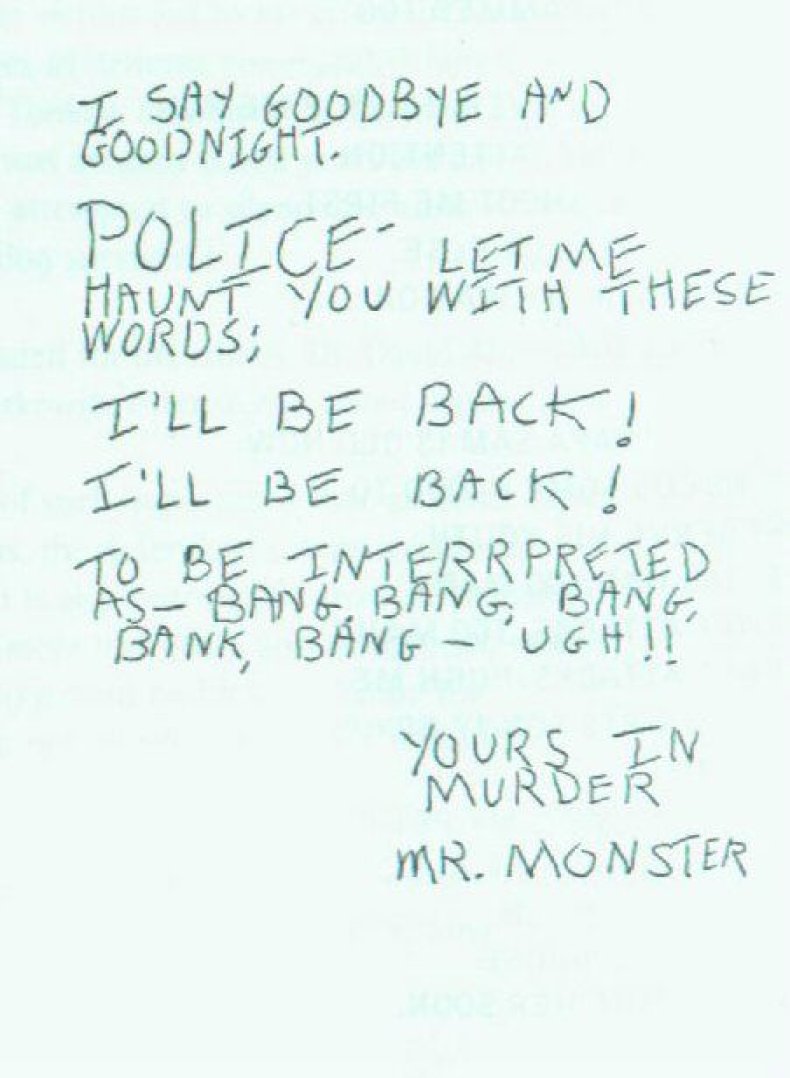 The media frenzy surrounding his murders—and the fact that Berkowitz seemed keen on speaking salaciously to reporters—led to the "Son of Sam laws," legislation that prohibits criminals from profiting off their story by selling memoirs or being paid when their stories are adapted.
In 1987, while serving his life sentences, Berkowitz announced he was saved by Evangelical Christianity, and was no longer the Son of Sam. He asked the press to call him the "Son of Hope," which they did not.
In the 1990s, Berkowitz adjusted his story, saying he had been a part of a Satanic cult, which ritualized the murders. Though an investigation was opened, it was later suspended, citing inconclusive evidence of any cult having instructed Berkowitz.
Despite the passing of the Son of Sam laws, Berkowitz appeared in popular culture many times since his arrest. Spike Lee's 1999 film Summer of Sam uses Berkowitz's murders as a set piece, and the characters in Netflix's 2017 serial killer series Mindhunter reference Berkowitz more than once.
An earlier version of this article misstated the number of people David Berkowitz, the Son of Sam killer, wounded; he wounded seven.