Son Shoots Mother While Riding as Passenger in Her Car on Thanksgiving, Fires at Others
A Michigan man is accused of fatally shooting his mother while riding in her car on Thanksgiving before opening fire on other vehicles.
Police officers responded to 911 calls at 10:30 p.m. on Thursday night. Upon arriving, the officers reported hearing shots in the area near the border of the cities Royal Oak and Pleasant Ridge and found a woman fatally wounded in the head inside her vehicle.
Officers unsuccessfully attempted to save the woman's life.
"Royal Oak and Pleasant Ridge Officers located the accident and discovered the female driver was deceased from a gunshot to the head," a press release from Royal Oak Police Department said. "It appears the passenger of the vehicle shot the female driver."
The suspect, 22, began firing at cars passing by after allegedly shooting his mother, according to the authorities. Three other vehicles were hit by bullets, and a female driver was wounded in the leg. She was transported to a local hospital and is expected to recover.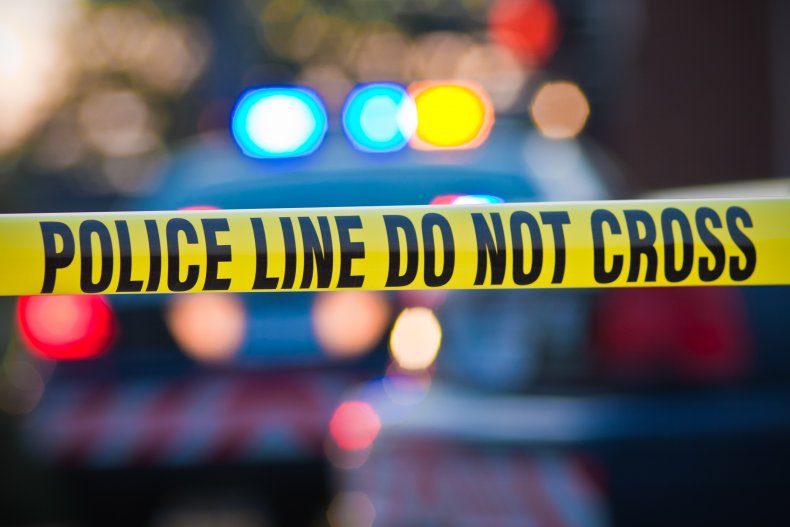 Police said the suspect shot his 52-year-old mother after an accident. The mother had been driving before the incident. The suspect is from Troy, while his mother was from Southfield.
The suspect fled on foot, but he was found by police and arrested. A 9mm handgun was reportedly recovered.
"The suspect was quickly located in the area and taken into custody," the Royal Oak Police release said.
The Detroit Free-Press reported that investigators are not clear if the alleged shooter was under the influence of alcohol or drugs. The paper also wrote witnesses told police the suspect was running erratically when he attempted to escape the scene. He also reportedly seemed confused and shot at people who had offered to help him.
The suspect is being held in the Oakland County Jail, and the Oakland County Sheriff's Office is investigating the incident.
News of the shooting comes a little more than a month after a Staten Island, New York, man allegedly shot and killed his mother.
In that incident, police said an 18-year-old is accused of shooting his 51-year-old mother after a fight broke out during a family dinner on October 10. Police said the suspect's father sustained a laceration on his chest during the altercation but refused medical treatment at the home.
Adnan Pelinkovic, the 18-year-old suspect, was later handed a 12-count indictment by a grand jury. Among the charges he faces are second-degree murder and first-degree manslaughter in connection with his mother's death. Pelinkovic is also accused of attempted second-degree murder and attempted first-degree assault for the attack on his father, as well as multiple counts of criminal weapon possession and criminal firearm possession.