Son of Woman Found Dead After a Week Claims Employer Never Called
A woman was found dead after accidentally overdosing on insulin, and her employer, United Healthcare, allegedly never called her or the emergency contacts on file when she stopped coming into work, sparking a debate over the situation.
The now-viral post, which has garnered 32,800 upvotes, is titled, "My mom's employer, United Healthcare, never called her or her emergency contacts when she suddenly stopped showing up to work. My sister found her dead a week later."
Finding the body of a loved one is a difficult moment a number of people have unfortunately experienced. According to Dr. Alejandra Vasquez a certified grief counselor writing for Cake, encountering a dead body of someone you love "can be one of the most traumatic experiences to deal with." There's an impact psychologically that can leave the person going through it feeling "shocked, stunned, and devasted."
However, not everyone reacts the same way when experiencing something like finding their loved one's body. Some go into shock, and other people experience a breakdown. The physical and emotional reactions usually produce confusion and anxiety as well. Reactions considered violent are also considered a "healthy way" to deal with stress.
Redditor @timopod5 shared the post to the subreddit "Antiwork," and he revealed his mom "accidentally overdosed on insulin on a Monday morning," and she was found dead in her apartment one week later by her daughter and the original poster's sister.
The woman's employer, whom she worked for her more than five years, allegedly didn't try to call her phone once and didn't reach out to her emergency contact either.
"She just didn't show up to work, and they marked her internally for [a] no-call no-show," the man said.
The woman was working in a position that was "highly micromanaged," so there was "no way" they didn't already know Monday morning when she didn't begin working, according to the OP. She was a registered nurse, and she did "clinical reviews of appeals for claims" that the insurance company denied.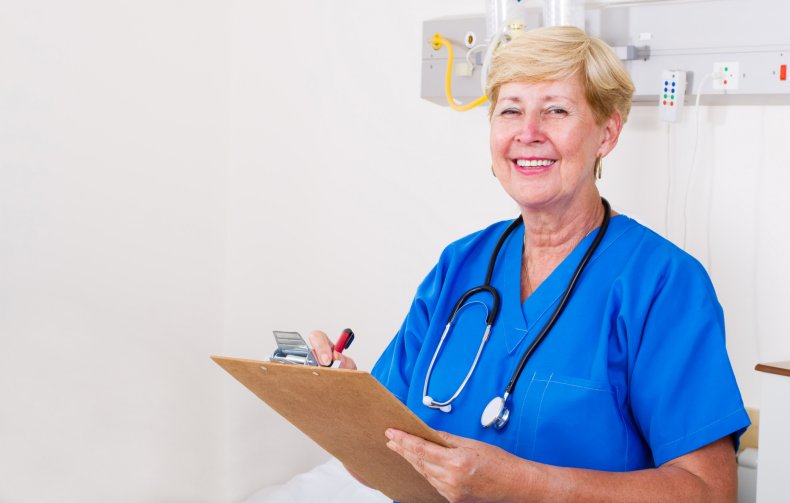 From what the OP gathered, the place was a "micromanaged sweatshop." However, his mom worked with the company for more than five years, and she seemed to be great at her job.
The OP wrote: "So it blows my mind that one day she just went completely MIA, and they didn't do even the bare minimum to investigate why. My sister lived an hour away, and I lived across the country. We didn't talk much during the week with work and everything, so we didn't get suspicious until the weekend when my mom was not responding to texts/calls."
Although the man didn't think United Healthcare could have "saved" his mom if they had reported her missing, they could've "prevented" his sister from walking in on their mother's "week-old body." It's something that "haunts" the man that his sister had to find their mom like that.
The OP concluded: "If they only called her emergency contacts, asked the police to check on her...Really anything. My sister finding her like that could have been avoided. But they couldn't even be bothered to call my mom's cell."
Over 1,200 comments poured in over the situation, and a debate ensued over the workplace's responsibility to reach out in the situation. Numerous people expressed their condolences to the man at the loss of his mother as well.
"I'm sorry for your loss," a Redditor said. "Worse than not calling, it sounds like they put her under an amount of stress which prevented her from being able to dose medication properly. Considering she's a nurse, that seems problematic."
One Redditor, who claimed they worked for the same insurance company at a "claims center" for numerous years, added that the company has "trackers for when you use your keycard to get into work, when you log out, how much production you do, and how much time spent on break."
"There is zero way her human supervisor did not notice she was gone," they said. "If nothing else, she would have gotten a report about it. To not bother to check to see if she was alright or in an accident or [if] something else happened, is just plain negligent."
Some thought the company should have checked up on the woman, and one user called the insurance company a "s**tty employer. I have worked for two large employers who sent cops to do welfare checks after no-shows, and unfortunately, they arrived both times to find the employee deceased. Both times [were] on the first day they missed their shift. I think this is a fair expectation of all employers."
Another user admitted that workers spend "almost as much time at work" as they do at home. Whether they like it or not, people "develop friendships and relationships (good and bad) with people at work. How not one single person decided to pick up the phone is devastating."
"I'm so, so sorry to hear this," they added. "Having your mom passing is bad enough, but thinking her job didn't have five minutes to give you a welfare call is just disgusting."
However, others wondered why the man was "blaming" the woman's "office," asking, "Are you telling us that you and your sister never checked in on your mom for a whole week, knowing that she has diabetes? You never sent her any form of message, never attempted to call her even for just a couple of minutes just to say hi?"
Another user, who expressed their condolences to the OP and his family, admitted they weren't sure "we should expect companies to act as caregivers, etc. in these ways. It's awful that no one noticed or cared enough to even inquire, but I'm not sure it's the responsibility of a company to behave in that way. I really wish it turned out differently."
A Redditor wondered why a company would "waste their time and energy" calling the woman. "You know how many people walk out of the job never to be seen again? None of us give a s**t about our jobs, there's no reasonable expectation for them to give a s**t about us."
Newsweek reached out to United Healthcare and Redditor @timopod5 for comment.
This isn't the only viral post involving work-related situations. A New Zealander was baffled by the United States work culture. A man was praised for ditching an interview over a remote working lie. In addition, a company's rejection email was branded as condescending online.