A new, luxurious edition of the A Song of Ice and Fire book Fire & Blood is going for $1,000, but even before author George R.R. Martin had the opportunity to promote it, the limited edition sold out. A second, signed and numbered release of the new edition is going for $350 and is still available for preorder. For now.
Fire & Blood is the first volume in a two-volume history of the Targaryen dynasty, originally released in November 2018, and still available in a hardcover edition from Bantam with illustrations by Doug Wheatley.
"I love illustrated books," Martin said, promoting the new edition of Fire & Blood on his blog. "But now Subterranean Press, my favorite small press, is about to release an even MORE gorgeous edition, for the hardcore book collectors out there."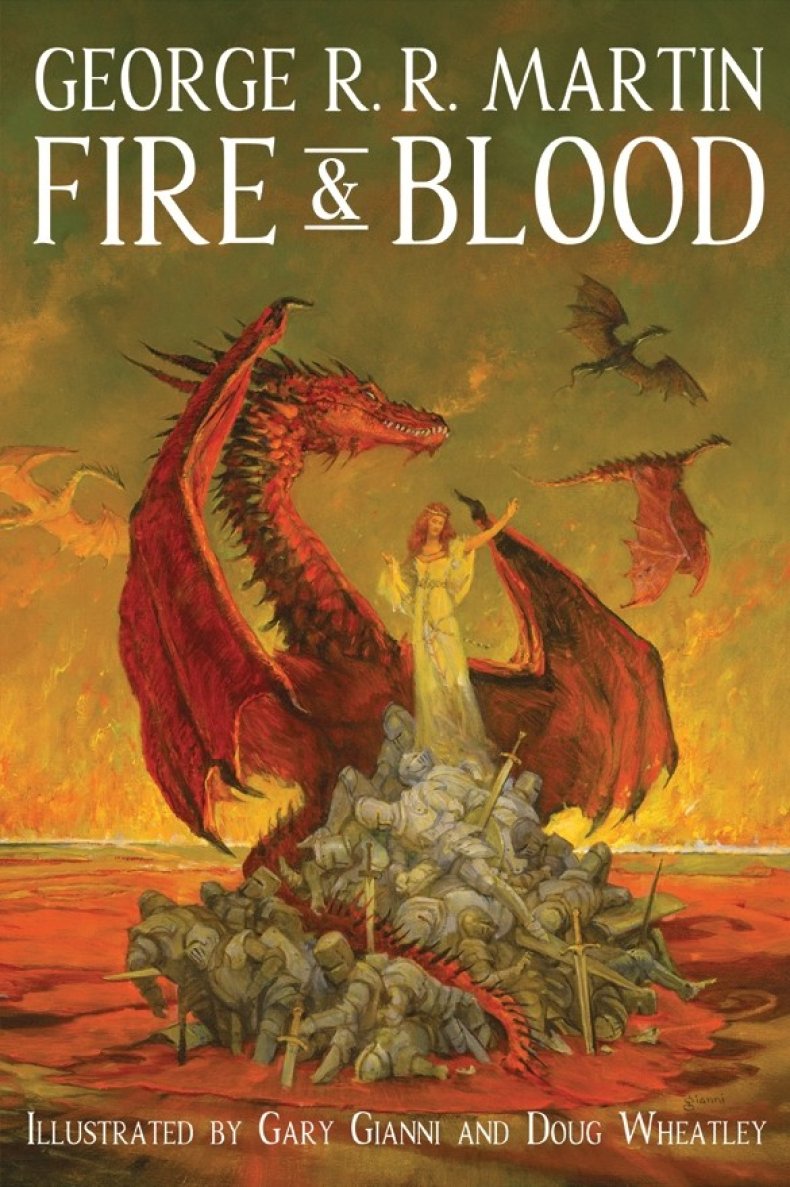 The Subterranean Press version of Fire & Blood includes all of the material in the original Fire & Blood release, including the Wheatley illustrations, and adds new art. Comparing Fire & Blood to the "scope and grandeur of Gibbon's The History of the Decline and Fall of the Roman Empire," the small press described the features of their new edition—"slightly oversized" pages printed on 80# Finch paper, full-color frontis, seven full-page illustrations and a full-color "gatefold" (across two pages) illustration, all by Prince Valiant artist Gary Gianni, who Martin describes as "one of the world's great fantasy artists."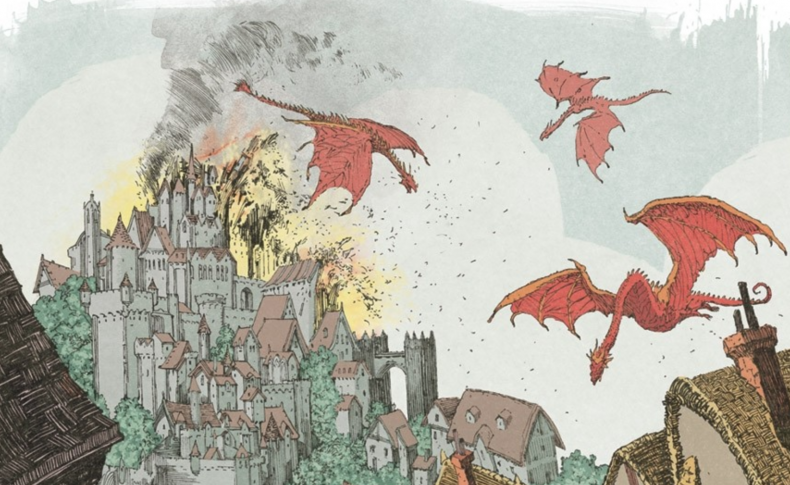 The $1,000 version of the book was the "lettered edition" of 52 copies signed by Martin and Gianni, "bound in leather and cloth" and "housed in a custom traycase." Subterranean describes it as "by far the most lavish GRRM production we've ever published."
The limited edition of 750 signed and numbered hardcovers, "housed in a custom slipcase," are still available for preorder.
The fictional history of Fire & Blood begins with Aegon's Conquest of Westeros. The Targaryen dragonlords had survived the Doom of Valyria and found a new throne in Westeros, conquering all of the seven kingdoms but Dorne from their first foothold, the fortress at Dragonstone. Fire & Blood traces the Targaryen lineage up to the Targaryen civil war, the Dance of the Dragons, fought nearly two centuries before the events of the A Song of Ice and Fire series.
In May, Martin hinted that one of the upcoming Game of Thrones prequel series may follow events from Fire & Blood. "We have had five different Game of Thrones successor shows in development (I mislike the term "spinoffs") at HBO, and three of them are still moving forward nicely," Martin wrote. "What are they about? I cannot say. But maybe some of you should pick up a copy of Fire & Blood and come up with your own theories."
The limited edition of Fire & Blood from Subterranean Press will be published in the Fall.