'Song of the South': Why the Controversial Disney Movie Is Not on Disney Plus
In October, Disney+ released a long tweet thread featuring over 500 movies and series that would appear on the streaming service when it launched on November 12. Though the list featured everything from Disney classics like Snow White, Cinderella and Frozen to bizarre forgotten films like The Shaggy D.A., Sammy the Way-Out Seal and The Million Dollar Duck, 1946 movie Song of the South was missing.
This continues Disney's longstanding trend of not releasing the movie, long accused of being racist, onto home entertainment platforms. The last time Song of the South was released officially was in 2000, when it was reissued on VHS in the U.K. However, the movie has never been released in full onto DVD or Blu-Ray and will not appear on Disney+.
In the U.S., meanwhile, the last time it was released was in 1986, when the movie was re-released theatrically for its 40th anniversary. According to The Guardian, Disney boss Bob Iger said in 2011 that the film, "wouldn't necessarily sit right or feel right to a number of people today," and that "it wouldn't be in the best interest of our shareholders to bring it back, even though there would be some financial gain."
For those who haven't seen the film, which won an Oscar for Best Original Song for "Zip-a-Dee-Doo-Dah," the movie is a combo of animation and live-action, with a story based on Joel Chandler Harris' "Uncle Remus" books. In the movie, a young boy named Johnny (played by Bobby Driscoll) gets told stories that teach him a number of lessons from former slave Uncle Remus (James Baskett).
Though the company has not released the film for nearly two decades, some elements of it still remain in pop culture; the Disneyland ride "Splash Mountain" is based on the film, while "Zip-a-Dee-Doo-Dah" has been covered by everyone from Miley Cyrus to Frank Sinatra.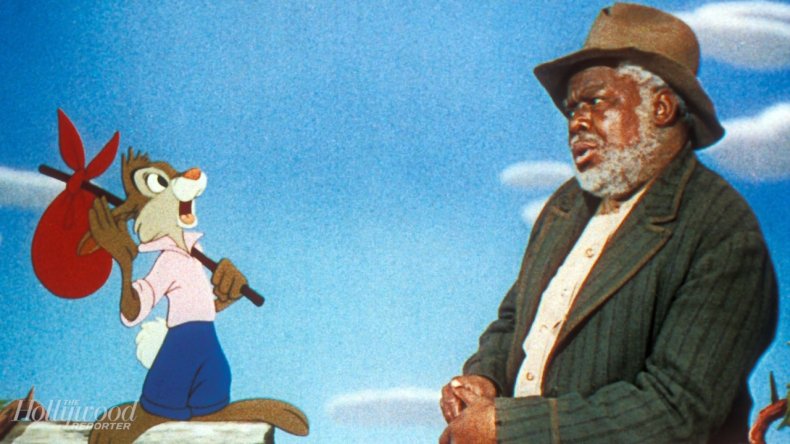 A Slate article highlights some of the problematic elements of the film, where, "it's implied that the black workers are no longer Johnny's family's property, [but] they are still completely subservient, and happily so."
A CinemaBlend article adds: "Beyond that, Song of the South deals with the use of racist dialects, as well as the use of the trope that would later become known as the "magical negro." Even the animated sequences aren't free of controversy. One of Br'er Fox's plans to capture Br'er Rabbit involves the use of a golem made of black tar which the fox refers to as a ...tar baby."
Despite this, there have been numerous requests that the film be made available over the years. The possibility of a DVD release was brought up at least four times (in 2006, 2007, 2008 and 2010) at the annual Disney shareholder's meeting, and in 2017 Whoopi Goldberg added to calls for it to be released at Disney's D23 conference in Anaheim, California.
The Sister Act star told the crowd: "I'm trying to find a way to get people to start having conversations about bringing Song of the South back, so we can talk about what it was and where it came from and why it came out."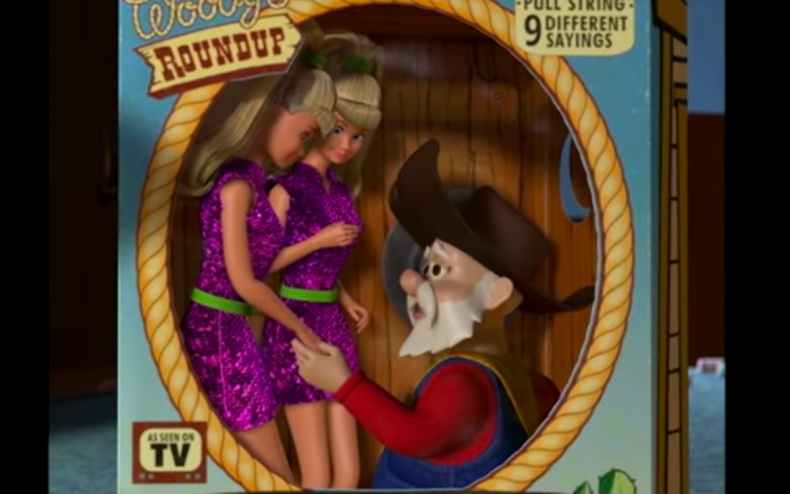 Disney+ has also edited out a scene from Dumbo featuring a group of crows (one of which is named Jim Crow), several of which are voiced by white actors, doing stereotypical African-American voices. Other films that have been edited on the streaming service include Toy Story 2, which has had a 'casting couch' joke removed from its mid-credits blooper reel.