Parental Advisory: How Songs With Explicit Lyrics Came to Dominate the Charts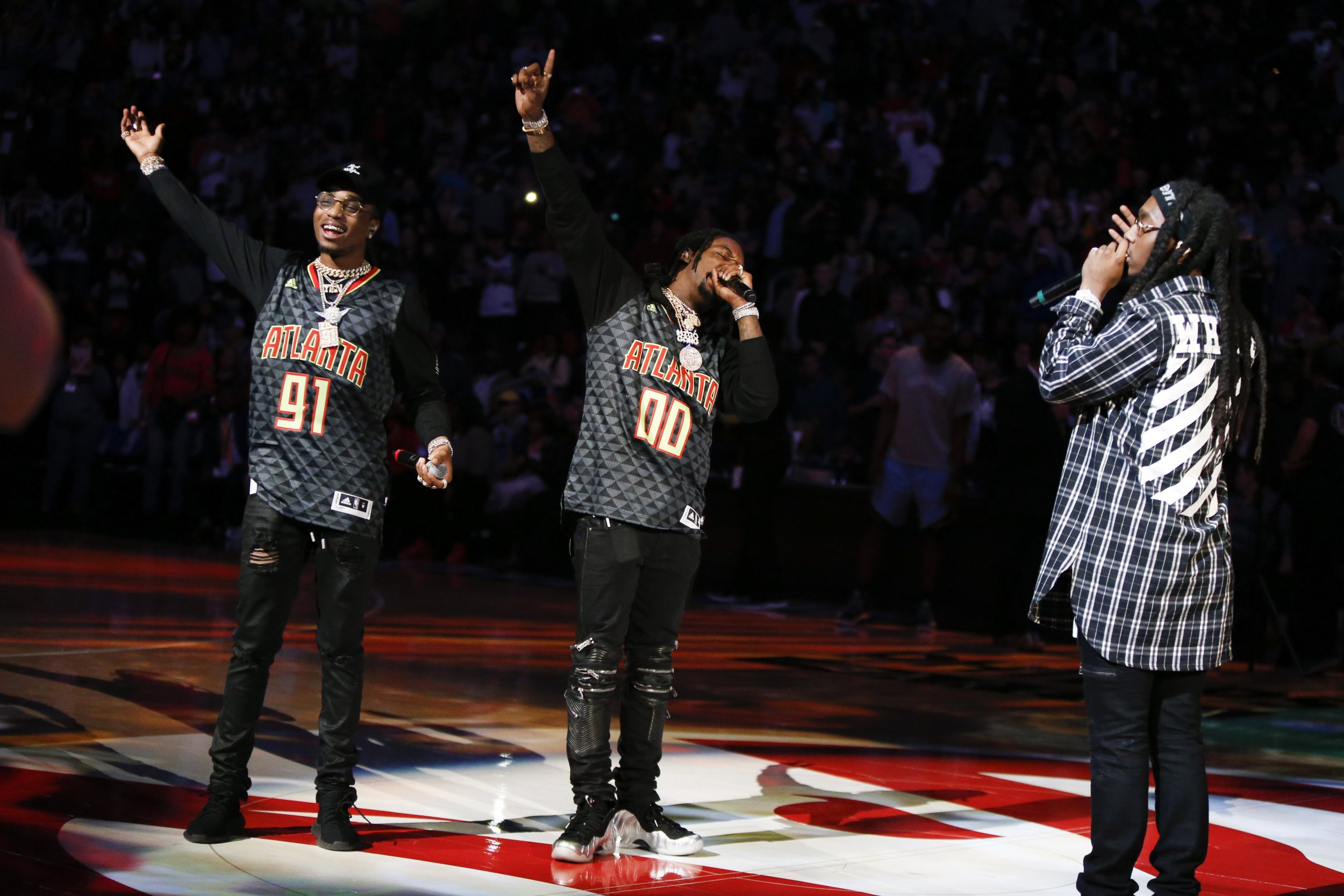 More than two thirds of Billboard 100 number one songs that charted in 2017 feature explicit lyrics, a new study shows based on Spotify API data. Our taste for expletive-filled lyrics and has grown hugely since the Billboard 100 started in 1958. Data shows that up till 2001, only five songs with explicit lyrics made it to number one, but since then, explicit chart toppers have rocketed by 833 percent.
With only one exception (2012), there hasn't been a year since 2001 without at least one number one single carrying a parental advisory label (and in every other year there have been at least 10 examples). Given the content of some 2012 hits, such as Flo Rida's " Whistle " (it begins: Can you blow my whistle baby) and "Locked Out of Heaven" by Bruno Mars in 2012, (lyrics include "'cause your sex takes me to paradise ") songs were certainly suggestive, if not profane.
The study, Exploring Six Decades of Billboard 100 Number One Singles, by data analyst Mark Bannister, defines explicit songs based on Spotify's labeling. Artists must tag whether a song is considered explicit or not when it is uploaded and Spotify's website says it makes both the clean and explicit versions available.
In the U.K., the British Phonographic Society's parental advisory board recommends that a song be identified as explicit when it contains swearing, references to sex, racism or homophobia, references to dangerous or criminal behaviour, and references to mental health. The U.S. body, RIAA has similar criteria for its parental advisory label—they recommend explicit lyrics, including explicit depictions of violence, sex, and substance are flagged.
Martin Sutton, founder of the Songwriting Academy believes the rise is down to attitude changes. "One [reason] is that the more we're exposed to explicit material the less impact it has so it gets progressively stronger. Songs with challenging subjects 10 years ago wouldn't make much impact now," he says. "The rise of hip hop over the last two decades has also led to an increase in explicit ideas, and young people are being exposed to this, so it becomes the norm while swearing over social media is becoming normalized," he adds.
Larry Bartleet, journalist at the NME, a British music magazine, a music magazine, has other ideas on the reasons. "I think it's wrong to assume the rise in swearing is just down to hip hop—there's plenty of swearing in pretty much every other type of music too," he says.
"The main reason we're getting more number ones with swear words is the rise of streaming services," he says. "Chart success used to depend on radio play, and artists had to make radio edits to get played, whether that was by bleeping out swear words or by replacing them. Thanks to streaming services, artists can have it their own way, and they don't have to worry as much about censoring their own music."
Streaming services offer listeners more opportunity to curate their own listening, and they can see what is considered explicit and choose whether or not to listen to it. "Swearing won't prevent an artist from being placed high up on a streaming service's platform," Bartleet says. "Look at the first eight albums in Apple Music's New Music section: six of them are labelled E for explicit, and that prominence on the platform will give them a lot of listeners."
The first song ever to hit the Billboard number one with lyrics Spotify labels as "explicit" was Prince's "Let's Go Crazy" in 1984 (presumably for innuendo and discussion of drugs), but until 2001 just three years featured explicit number ones: 1991 ("Unbelievable," by EMF), 1992 ("Baby Got Back," by Sir Mixalot) and in 1996 ("California Love," and "How Do U Want It," both by 2Pac).
In first four months of 2017, there have been four number ones, and three of those have had explicit lyrics ("Migos" by Bad and Boujee; "Starboy" by The Weeknd; and "Black Beatles" by Rae Sremmurd).
In 2011, the Atlantic reported that 92 percent of the top 10 on the Billboard 100 in 2009 were about sex, seuxual arousal, or "other body parts."