Sonia Sotomayor Appears to Take Up the Women's Rights Mantle Left by Ruth Bader Ginsburg
United States Supreme Court Justice Sonia Sotomayor issued a blistering dissent on Thursday after the court rejected another attempt to block Texas' six-week abortion ban, appearing to step into the role as a women's champion that was once held by the late Ruth Bader Ginsburg.
In a 6-3 decision, the court ruled that the case would not be returned to the 5th U.S Circuit Court of Appeals, which would have further delayed the ban. The court had previously allowed the law to stand but paved the way for abortion providers in Texas to sue over the ruling.
However, the court's conservative majority denied this request, allowing the ban to continue without significant barriers.
Sotomayor, who was joined in her dissent by the other liberal justices of the court, Stephen Breyer and Elena Kagan, stated that she "will not stand by silently as a State continues to nullify this constitutional guarantee [of abortion]."
"This case is a disaster for the rule of law and a grave disservice to women in Texas, who have a right to control their own bodies," Sotomayor continued.
Sotomayor also harshly criticized the majority of the court for, in her mind, ignoring "nearly 50 years of this Court's precedents."
"Because our precedents are clear that Texas cannot directly ban abortion before viability, the state legislature enacted a convoluted law that instills terror in those who assist women exercising their rights between 6 and 24 weeks," Sotomayor added.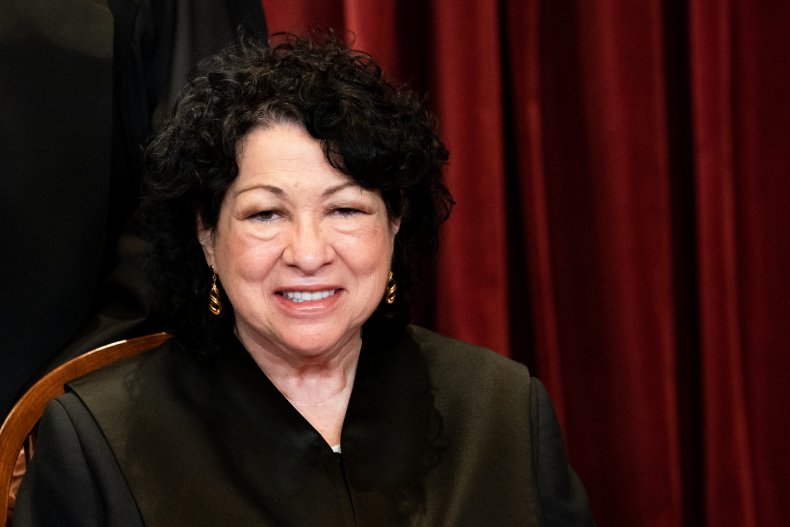 Sotomayor argued that the case should have been returned to the lower district court following the prior decision of the Supreme Court, arguing that the 5th Circuit had twisted the Supreme Court's ruling to allow for the abortion ban to take effect.
"The Fifth Circuit should have immediately recommended this case to the District Court, allowing it to consider whether to issue preliminary relief," Sotomayor wrote. "But Texas moved to certify...the question this Court had just decided."
"Texas never asked the Fifth Circuit to certify this question during its first pass through the court, nor did it ever ask this Court to do so."
"Today, for the fourth time, this Court declines to protect pregnant Texans from egregious violations of their constitutional rights," Sotomayor wrote. While decorum typically sees dissenting justices end their opinion with "I respectfully dissent," Sotomayor simply wrote, "I dissent."
This echoes many dissents written by Justice Ginsburg, who was an ardent supporter of women's rights during her years on the court. She was seen as a champion for women and helped to initiate gender equality for educators.
However, the court's latest decision marks a major setback for pro-choice groups, who have been fighting to get the abortion ban in Texas overturned. Many activists have noted that the law only allows for abortions before six weeks, which is prior to when many women know they're pregnant.
Some activists stated their concern that the Texas abortion ban could be the first step in the overturning of Roe v. Wade, the Supreme Court case that guaranteed a constitutional right to abortion. Many pointed to another case, based in Mississippi, that is currently being argued before the court.
This case also concerns a law that would move to make access to abortions significantly harder in the state of Mississippi. The Magnolia State currently has only one abortion clinic, which lies at the heart of the Supreme Court case.
"So if the Supreme Court rules in the Mississippi case in a way that weakens or overturns Roe v. Wade, this means it's going to be even more difficult for people to access abortion care," Kari White, a University of Texas sociologist, told NPR. "And that this will fall most heavily on people who are already experiencing structural disadvantages."
Newsweek has reached out to the Supreme Court for comment.